Forza Wine | Laid-Back Rooftop Italian Restaurant & Bar
The letter E can make a lot of difference – particularly to somewhere like the North-Eastern French town of Bitche.
But also to South London's Forza Win, which has added an E to the end of its name for its second edition: a rooftop bar and Italian restaurant in Peckham.
The original was a rambunctious pizza, pasta and cocktail spot housed in a stylishly ramshackle old cash & carry warehouse by the Bussey Building which opened after a series of ludicrously successful pop ups, and went on to become one of the most popular restaurants in Peckham (before moving, recently, to Camberwell).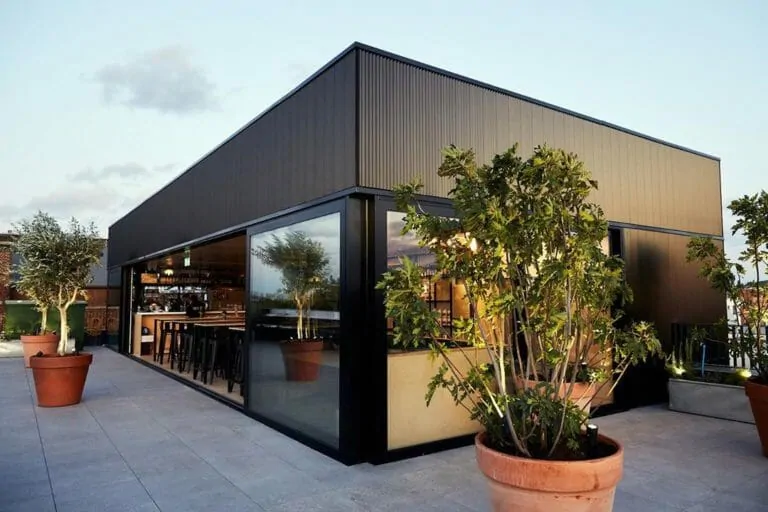 For Forza Wine, they've taken over this rooftop right opposite Peckham Rye station, as part of the ever-expanding Bussey Building and Copeland car park complex. Needless to say, the views are beautiful. As is the space itself, which is an uber-modern cube of a restaurant with floor-to-ceiling windows and a huge outdoor terrace. With a lift, fortunately.
Forza Wine's menu is loaded with simple, light, and Italian-leaning dishes finessed by chef Michael Lavery (formerly of Michelin-starred Italian The River Café) and is essentially designed to be drinking food. Hence, you know, the name of the restaurant. Lunch and dinner dishes range from grilled flatbreads with a little brown crab & capers; to braised mushrooms on a bed of polenta; to hearty plates of smoked sausage with lentils and mustard; to some classic burrata served with tomatoes & rosemary.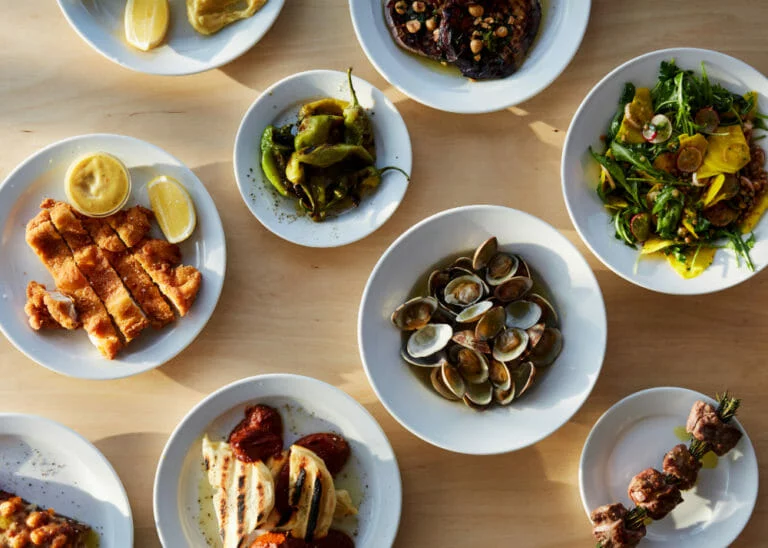 The drinking element of all this naturally includes a lot of wine, almost all of which is Italian. There's tons on offer, and they're aiming to please all price points & experience levels. Then there are the cocktails – again mostly Italian – which include the likes of frozen negronis; the Cynar Spritz (made with an artichoke amaro); and a classic sgroppino made with lemon sorbet, vodka, and prosecco.
And if you fancy topping it all off with something sweet, you'll be pleased to know that Forza Wine also has an ice cream machine putting out creamy soft-serve with salted olive oil caramel and crushed biscotti.
Like the venue… it's difficult to top.
NOTE: Forza is open daily for lunch, dinner & drinks. You can book, and find out more, HERE.
Forza Wine | 5th Floor, The Market, 133 Rye Lane, SE15 4ST
---
While you're there…  Why not tour the best bars in Peckham?