Grassfed sounds a bit like a premium range of meat at Waitrose. 
But you'll be pleased to know it's actually the name of an excellent beef-led restaurant underneath a railway arch in Camden. 
You'll find it off Camden High Street, just a stone's throw away from the canal. You can definitely smell Grassfed before you see it, but if you don't clock the mouthwatering smells wafting around the area, then look out for a small sign with a cow's head and you've arrived.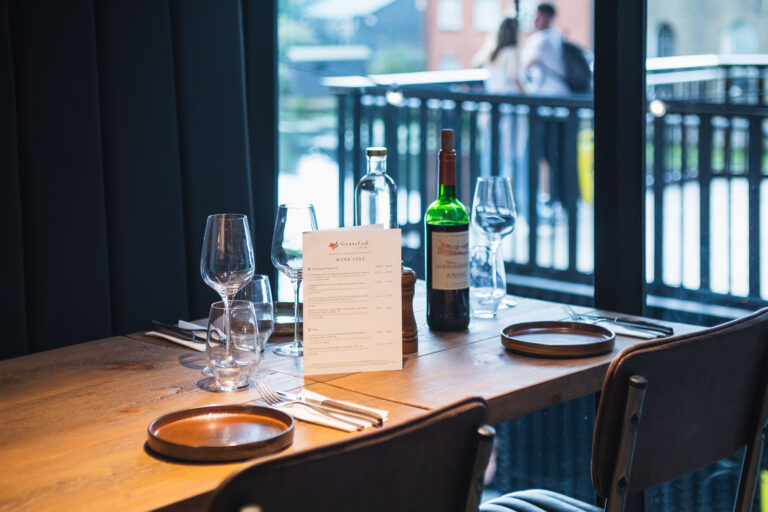 The restaurant itself is tastefully understated with a chic industrial feel to it. The walls are black, yet toned down with oak panels and the whole space is dimly-lit with yellow hues. On the ground floor, there's a long wooden countertop overlooking an open kitchen and steel stairs that lead up to an arched dining area with a view of the canal. 
The man behind it all is head chef, Paul Foster – who happened to get a Michelin star for his restaurant, Salt in Stratford-upon-Avon in his first year of opening, which in restaurant terms, is pretty awesome. For Grassfed, he wanted to create a space that honours and showcases local and sustainable ingredients so he's curated a menu, which you might have guessed, focuses on grass-fed Irish beef.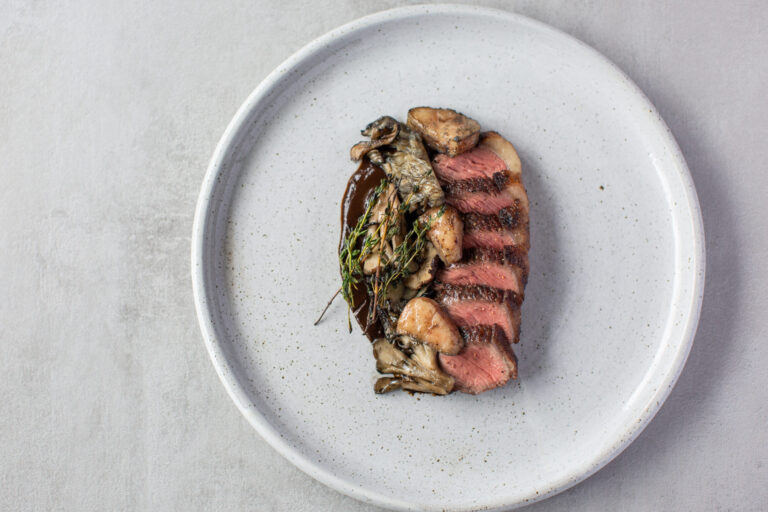 The menu is split into three little sections: small plates, cooked over coal and extras. Start with ox cheek croquettes topped with shaved fennel and peach jam or the beef tartare. While beef is definitely the showstopper of the menu, there are a few fish and veggie dishes which definitely don't fall short in flavour and quality.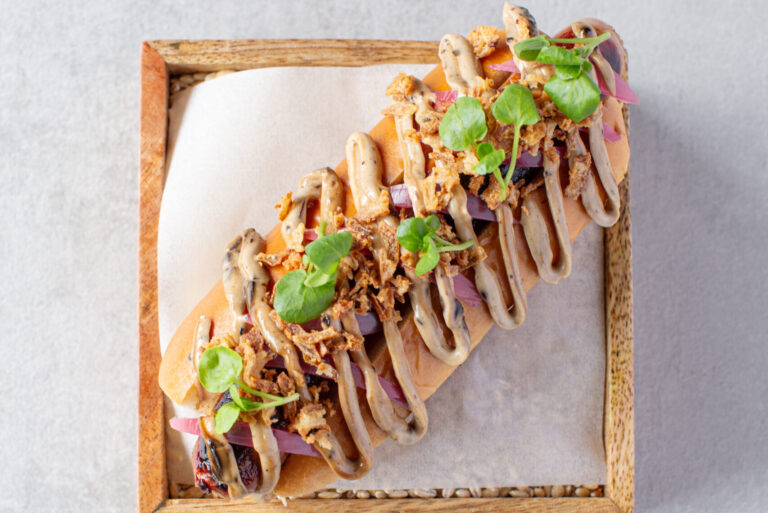 For mains, you can expect a 600g cut of Irish beef to share and a rump of Irish beef which you can jazz up with additions like a parmesan herb crust, green herb ketchup or sriracha butter sauce. You'll want to pair it all with a side of ultra crispy beef fat potatoes or pumpkin dauphinoise too. And of course, there's a tightly curated list of wines and classic cocktails to help you ease that all down.
Which will leave you feeling pretty well-fed.
NOTE: Grassfed is open 7 days a week. You can book a table or find out more information HERE.
Grassfed | Arch S12, Water Lane, London NW1 8JY
---
Got meat on your mind? Check out the best steak restaurants in London…