Gunpowder Tower Bridge | Stellar Indian Cooking by the Thames
Ordinarily, combining gunpowder with Tower Bridge would seem like something of a no-no.
But this is a special situation.
It's the follow up joint from the team behind Gunpowder Spitalfields, a tiny, lavishly praised Indian restaurant round the corner from Brick Lane (in relation to which the Guardian's critic once commented "There doesn't seem to be a theme to the menu, unless it goes, "What's from India and utterly delicious?'"). But now Gunpowder has a new plot…
…of land at the One Tower Bridge development, in which they've daintily placed their larger, two-storeyed sequel.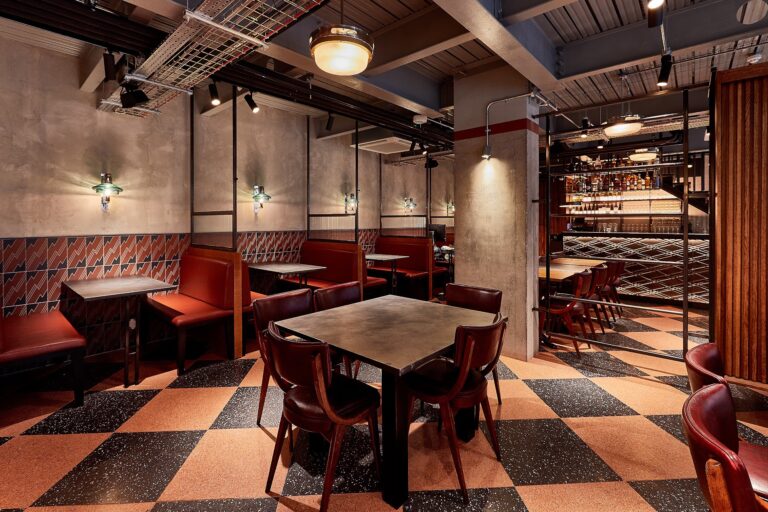 Spread over both floors, Gunpowder Tower Bridge's sprawling restaurant space has room for more than double the number of diners as the original (which at 20, wasn't hard). It has the feel of a modernised gentlemen's club, with sleek wood panelling and burgundy booths interspersed with bare cement walls and an exposed, industrial ceiling.
Of course, more space means a larger kitchen, and a larger kitchen means more scope for the menu items, which are all designed to be shared at once. It's a mix of old favourites and new dishes, like Madras-style chicken lollipops; spicy venison and vermicelli donuts; crispy pork ribs with tamarind kachumber; and their cult broccoli dish, smothered in a mustard yoghurt marinade and sizzled on the grill.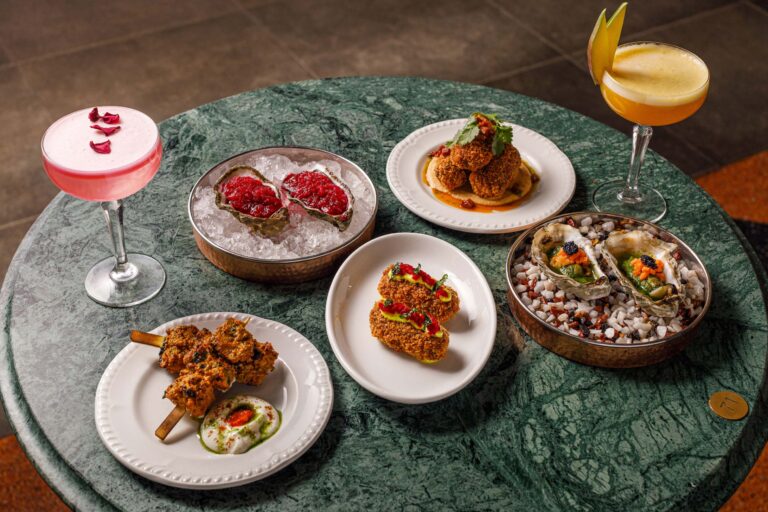 And to wash it all down? There's still classic Gunpowder cocktails in the form of Pani Puri Margaritas; the Gunpowder Regiment, and their Kitty Party Bellini.
They're all banging.
NOTE: You can find out more, and book a table at Gunpowder Tower Bridge HERE.
ALSO NOTE: They're still growing: check out their third branch, Gunpowder Soho.
Gunpowder | 4 Duchess Walk, SE1 2SD
---
Like dining in the area? Check out the best London Bridge restaurants