Gunpowder Soho | Greek Street's Romantic Indian Restaurant
Gunpowder is blowing up.
They opened their first cosy little sleeve of a restaurant, Gunpowder Spitalfields, back in 2015, then followed it up a couple of years later with a larger sequel, Gunpowder Tower Bridge – and now they've unveiled the jewel in their Bengali-style crown, slap bang in the middle of Soho. The 'they' in question here, by the way, are Messrs Harneet Baweja and Devina Seth, whose own respective childhoods in Kolkata have inspired the innovative, punchy dishes, which we can thank for all of this 'blowing up' business.
You'll find their new venue on Greek Street, in what was once a Pizza Express. But after a thorough refit, no trace of the chain remains – it's now a sleekly moody hideaway of dark varnished wood seating & marble tables, which run the length of the space until it's all capped off by a gleaming brass bar area. Look a little past that though, and you'll spot a tantalising red velvet curtain. No, that is not the way to the loos. It's a hidden nook filled with velvet walls & brass oyster shell wall lights that acts as either a private dining room, or spillover seating for when the restaurant is particularly busy. Which it likely will be.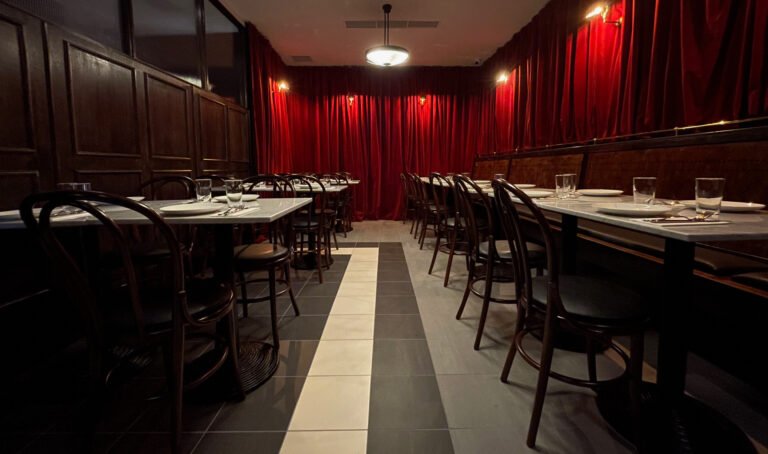 On the menu, they're keeping the classic dishes that got them here, most notably the Kashmiri spiced lamb chops, and the bizarre-but-beautiful venison & vermicelli doughnuts. Lord knows how they came up with them, but we're glad they did. Running a few new recipes up the flagpole, they're also debuting skewers of fragrant Chettinad duck; some ox cheek Musallam curry puffs; and a lobster & mussels pulimunchi (it's a tamarind based fish curry) with a heap of delicate neer dosa pancakes that you can use to wrap it all up. And to wrap all that up, there's a rum bread & butter pudding. With an optional extra shot of rum.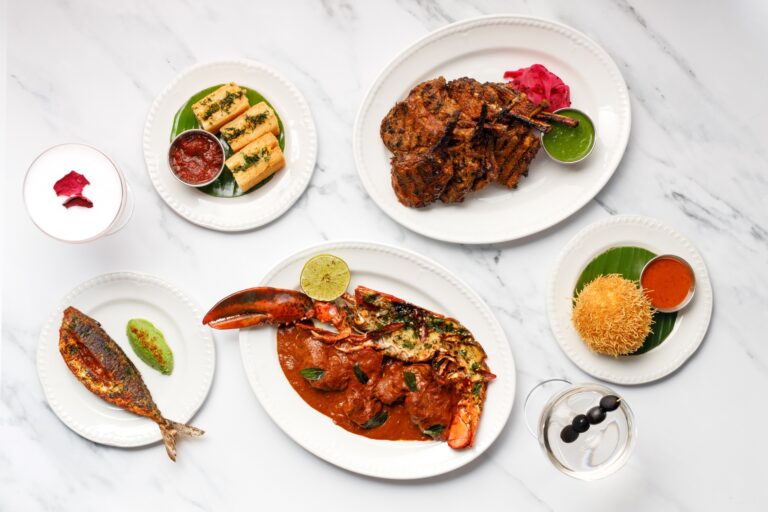 Speaking of, the cocktails are a short-but-sweet list of classics, which almost all have a little subcontinent flourish thrown into them – the gimlet has a touch of ginger, the negroni is made with chai-spiced gin, etc. And if you're after something completely original, then get yourself a Bombay Bhai. It blends rye whisky with ruby port and ginginha (it's a Portuguese sour cherry liqueur), which certainly sounds like a lot of booze, but don't worry…
…it won't blow your head off.
NOTE: Gunpowder Soho is open for lunch and dinner Mon-Sat. You can find out more, and book a table, at their website right HERE.
Gunpowder Soho | 20 Greek Street, W1D 4EF
---
Liked this? Check out all these other amazing Indian restaurants in London