Harry's Bar | Glamorous Marylebone Restaurant
Harry's Bar confidently sits right within the heart of Marylebone's St Christopher's Place – tucked away from the crowds on a quiet side street that is very conveniently located right next door to Selfridges. It comes to us from the brains behind The Ivy, J. Sheekey, and the original Harry's Bar in Mayfair – which itself is an extremely exclusive private members' club (meaning they won't let in any Tom, Dick, or… well, you get it).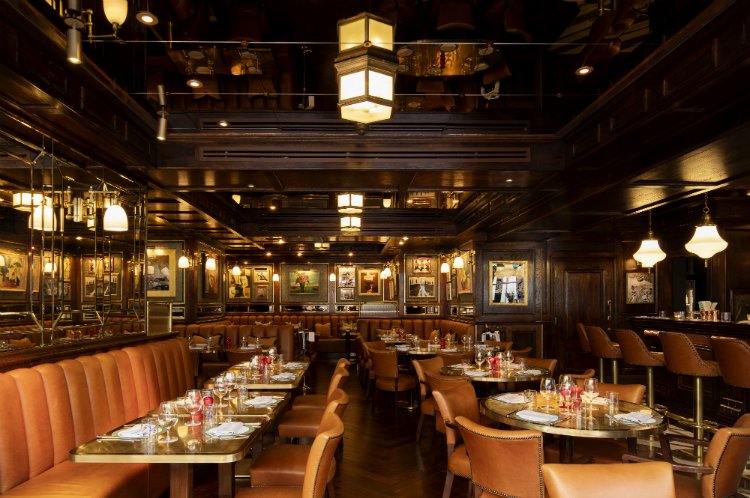 The entry policy to this place, however, is far more inclusive…requiring only that you know about it (which is a pretty low bar). Aaand you'll quickly be glad that you do, because stepping inside feels like you've accidentally stumbled into the set of the slightly more glamorous sequel to La Dolce Vita, with a space that radiates '50s Italianate style thanks to glossy wood-panelled walls, romantic low-lighting, and cosy banquette seating. It'll therefore perhaps come as no surprise to learn that it was directly inspired by the original, original Harry's Bar in Venice (famously the birthplace of the Bellini).
The menu's been put together by Diego Cardoso, who was formerly manning the pans at Angela Hartnett's Michelin-starred Italian, Murano. Here, he's put together a predominately Italian, seasonally-changing lineup of dishes, including antipasti like fried courgette flowers with honey, mint, and lemon ricotta; or creamy burrata on grilled peppers with parmesan & aged balsamic.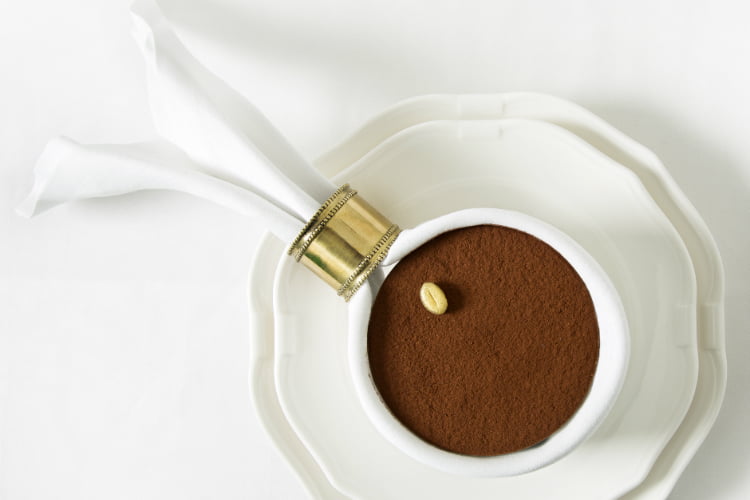 The pasta/risotto courses include classics like Pappardelle a la Bolognese (wide ribbons of pasta with slow-cooked beef); Linguine Vongole (fresh clams sautéed with white wine, garlic, chilli, and parsley); and Lobster Risotto with fennel salad and Amalfi lemon. And moving onto the larger secondi, you'll find truffled chicken; chargrilled ribeye steaks served on the bone; and tuna steaks served with basil salsa. And that's not to mention the pizzas….though we're obviously going to mention them, given that they're all proved for a minimum of 72hrs and include numbers like the Nero, whose black squid ink dough is topped with smoked salmon, avocado, red onion, and rocket.
Ooh, they also do breakfast.
And if your alarm doesn't go off, brunch.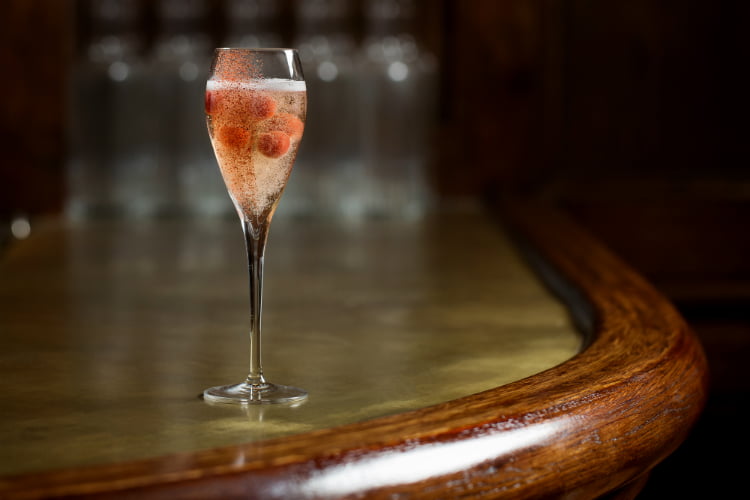 When it comes to the ol' thirst quenchers you'll happily find a slew of classic aperitivi, spritzes, an all-Italian wine list, a sizeable menu of Italian botanical g&t's, and a select few signature cocktails including an extremely mysterious blend (which we know very little about) known as the "Infinite Negroni". Fear not….
…. we're going to get to the bottom of it.
NOTE: Harry's Bar is open daily: weekdays 8am-midnight, weekends 9am-midnight. You can make a booking, and find out more, at their website HERE.
Harry's Bar | 30-34 James Street, W1U 1ER
---
Like being in the loop about London's upcoming openings? Check out our guide to the best restaurants and bars opening soon