This is the one that started it all.
Opened back in 2006, Hawksmoor Spitalfields survived several close brushes with bankruptcy before finally breaking out into the quintessential success that it is today. Now it's had a cocktail bar slung underneath it, and a fully refurbed interior – but the spirit of that original steakhouse remains fully intact: shorthorn beef from butchers Ginger Pig, triple cooked chips, excellent vintage cocktails, and a well-curated wine list.
Without pushing too many boundaries, they've played it safe, and raided reclamation yards & antiques shops to give the space the same polished vintage feel as their other joints. Tabletops have been made from old chemistry lab workbenches. The parquet floor was sourced from a sanatorium in Northumberland. There are some nice old maps on the walls. Et cetera.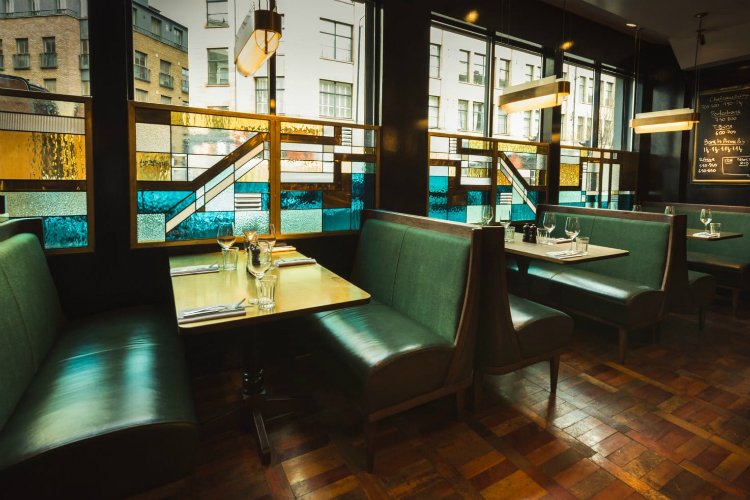 After re-doing the interior, they also took the opportunity to revamp the menu a little, so while you'll still find their celebrated steaks, you'll also come across new numbers like their twelve hour beef short-rib (slow-cooked with claret, bone marrow & Roscoff onions); some roast scallops with fennel pollen & garlic; and a delightful Tunworth mash made using aged Neal's Yard cheese.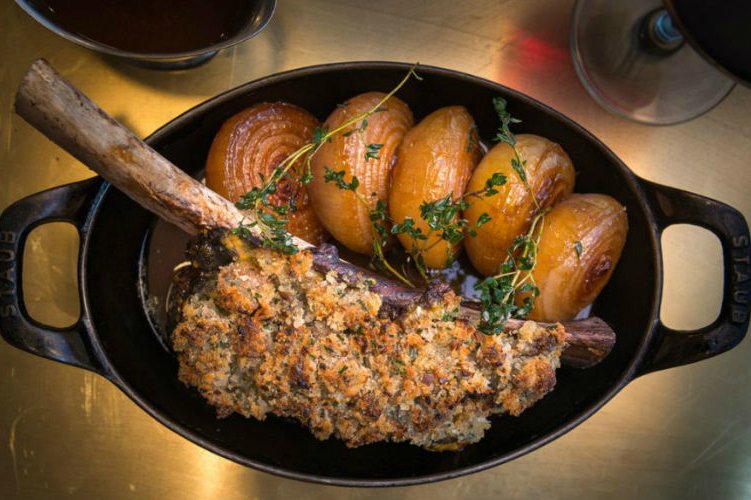 If you fancy a drink, you can always head downstairs to the gleaming Art Deco bar underneath, and score yourself the likes of a Shaky Pete's Ginger Brew; Green & Red Margaritas (named in loving memory of The Dynamic Duo's old Mexican cantina); 'Rise & Brine'; Marmalade Cocktails, and the Penichillin Slushy.
Which should make you feel better.
NOTE: Hawksmoor and the Spitalfields Bar are open Mon-Sat 12-2.30pm (3pm Sat) and 5-10.30pm, Sunday 12-9pm. You can find out more, and make a booking at their website right HERE.
Hawksmoor Spitalfields | 157a Commercial Street, E1 6BJ
---
Like dining out in East London? Check out our guide to the best restaurants in Shoreditch