Hawthorn | An Exceptional Neighbourhood Restaurant in Kew
Something new just blossomed next to Kew Gardens: Hawthorn.
Hop off the District Line at Kew Gardens station and you'll find it pinned at the end of the undeniably picturesque parade of shops with a local greengrocer, an independent bookshop, and a GAILS quaint little coffee shop.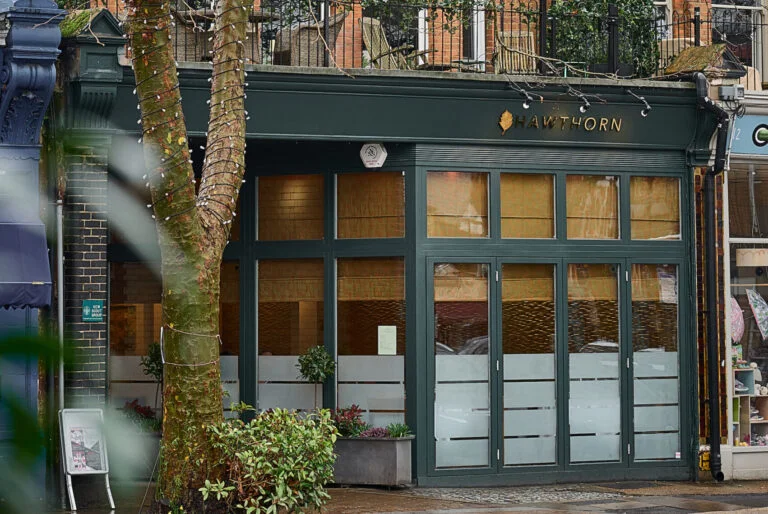 Inside, it's a pleasingly lovely little neighbourhood hotspot with a gold textured wall stretching across the entire restaurant, which is paired down by antique cherry flooring and chairs. The general impression is of a place adeptly treading the balance between smart elegance and casual relaxation – so while it does have crisp white tablecloths, it does not have that crisp white tablecloth snootiness, and while it is fine-dining, it doesn't have a fine-dining price tag.
It's all brought to you by co-owners Patra Panas and Josh Hunter, who together have worked at a few Michelin Star eateries in West London such as La Trompette, Murano, and Kitchen W8. Heading up service is Patra so you'll likely be greeted by her, along with her first-class staff who will make sure that you're well-looked after throughout your meal.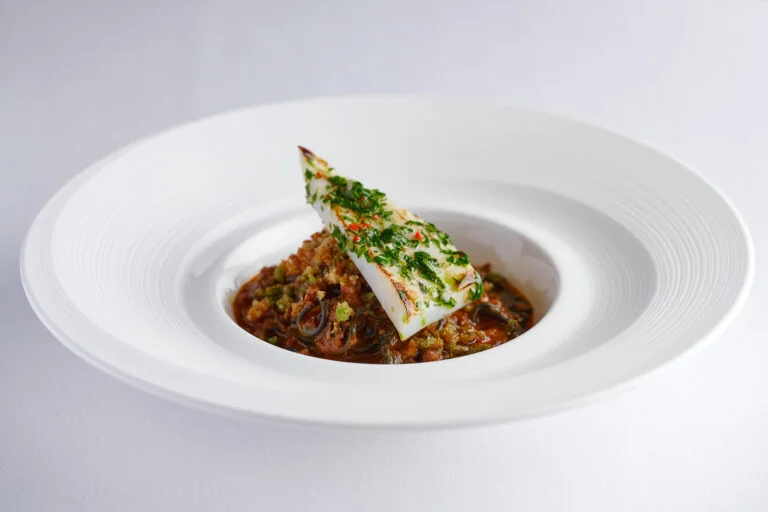 Speaking of your meal, Josh will be in the kitchen preparing seasonal, modern European dishes that aim for sophistication without being stuffy. You can expect roasted skate wing with creamed potato, caramelised cauliflower and spinach drizzled with a caper and shrimp browned butter sauce, or succulent stuffed poussin with smoked bacon dauphine, malt mustard glazed legs, white asparagus and shiitake mushrooms. Look out for their showstopper pudding, the rum baba (a small cake soaked in rum and rhubarb juice, beautifully decorated with vanilla crème diplomat and topped with rhubarb sorbet) which is both delicate and punchy at the same time.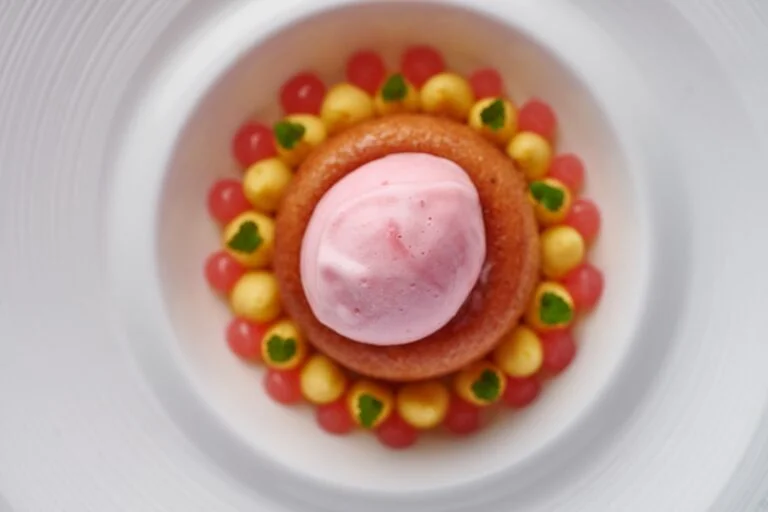 You can be sure that your dishes will be paired with some very worthy drinks. They've got an impressive wine list which covers varieties found from across the globe, along with some seasonal twists on classic cocktails, such as the rhubarb margarita.
Oh, and just what is hawthorn? It's the pearl white blossom you'll find in Kew Gardens during Spring.
Much like this place.
NOTE: Hawthorn is open from Tuesday to Saturday. You can make a reservation right here.
Hawthorn | 14 Station Parade, Kew, TW9 3PZ
---
Fancy a trip up the road for a drink? Check out Richmond's finest pubs…