Heddon Street Kitchen | Mayfair Restaurant 
"I'm always constantly looking forward. I'm not the one to sort of sit and cry over spilt milk. I'm too busy looking for the next cow." Gordon Ramsay
And Ramsay's most recent "next cow" is Heddon Street Kitchen: a vibrant, industrially styled, all-day brasserie set out over two bustling floors off Regent Street.
"My Gran could do better. And she's dead." G.Ramsay
A sequel to Ramsay's Bread Street Kitchen by St Paul's – famed for its brunches, attentive service, live jazz and short rib burger – Heddon Street's modern European menu comes courtesy of head chef Dario Catapano, and is complemented by an interactive wine tasting and pairing counter (where you can try a large range of wines by the glass); an outdoor terrace for al fresco dining; a lounge area for post-work drinks and pre-dinner cocktails; a pizza oven (which is important); and a direct, Hells Kitchen-style view of the chefs at work.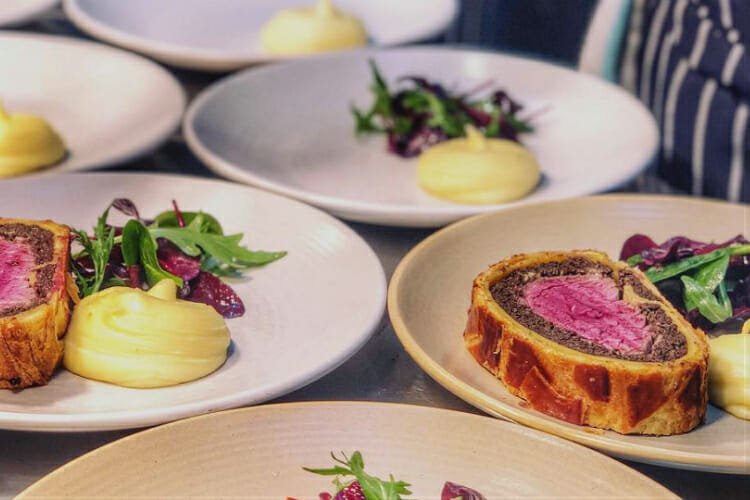 "Overcooked on the bottom, crispy as f*ck… and it looks like Gandhi's flip flop." G.Ramsay
And saving the best until last, there's also a dedicated ice cream bar serving up retro, frozen desserts and alcoholic ice-cream cocktails.
It's very cool.
NOTE: Heddon Street Kitchen is open from 7.30am on weekdays and 10am on weekends, until late. You can reserve a table on their website right HERE.
Heddon Street Kitchen | 3-9 Heddon Street, W1B 4BE
---
Like great restaurants? Check out the best recently opened restaurants in London