Hoppers Marylebone | Glossy Sri Lankan Spot
Hoppers.
They've probably been told that standing still is a lot safer.
But they're not ones to play it safe, so despite already having one of the hottest restaurants in town, the people behind the Sri Lankan blockbuster Hoppers Soho decided to move onwards & upwards with a far larger venue in Marylebone.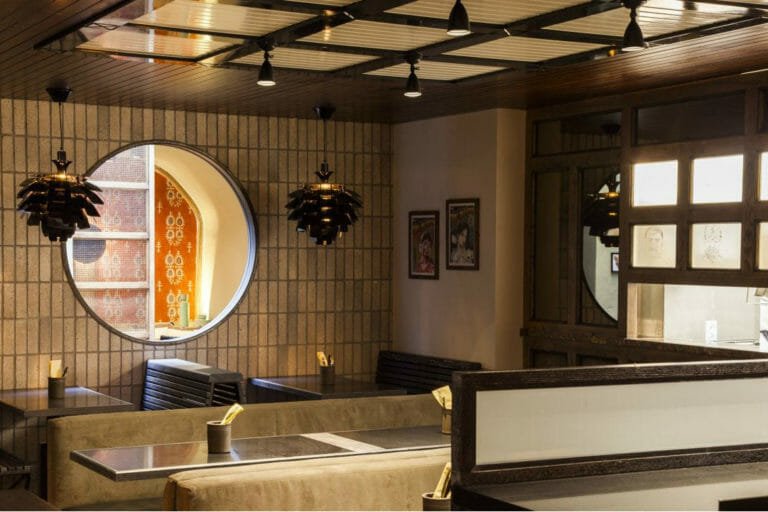 The space itself takes up a full two floors, which they've filled with verdant plants and white walls upstairs, and moodier, darkly varnished wooden fittings downstairs (including four 'vault' areas set into the wall for 6-8 people) which is where you'll also find the open kitchen. And it's from that kitchen that they're serving the equally expansive menu. You can expect,
THE CLASSICS
Of course, they're playing the crowd-pleasers, including their famed hoppers (bowl shaped fermented rice & coconut milk pancakes filled with chutneys and sambols), and kothus (a Sri Lankan street dish with finely chopped roti & lamb/seafood). Then there's,
THE NEW STUFF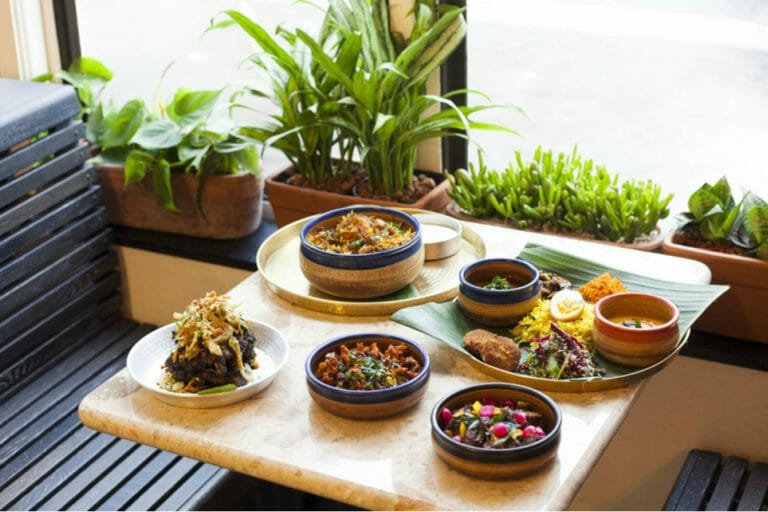 On top of all that, you'll find the likes of a Jaffna beef rib fry, a banana leaf roasted bream with green mango and madras onion sambol, and a half rack of Northern-Sri Lankan-style lamb chops with cucumber. And finally, there are,
THE FEASTS
Unique to the site, and coming in either carni or veggie, these huge menus are taken by the whole table, and involve five courses of rotis, hoppers, dosas, chutneys, and more, making them essentially a 'best-of' compilation.
Better hop to it.
NOTE: You can find out more, and book a table, right HERE.
ALSO NOTE: You can now find them at a third location, Hoppers King's Cross.
Hoppers Marylebone | 77 Wigmore Street, W1U 1QE
---
Looking for somewhere to eat? Peruse our favourite restaurants near Oxford Circus