Despite opening its doors back in 1999, Hush Mayfair manages to remain a fairly well-kept secret.
Probably because everyone goes quiet at the mere mention of its name.
Tucked away in a peaceful cobbled courtyard hidden, somehow, right in the middle of Mayfair, it's a welcome retreat any time you want to slip away from the crowds, put your feet up, and spend the next three hours drinking rosé in the sun.
Offering all-day brasserie dining across the terrace, two floors, and a pair of private dining rooms, it's a catch-all destination for the afternoon tea squad, business meetings and – thanks to the seasonally-changing abundance of blooms and fairy lights festooning the covered terrace – foolproof dates.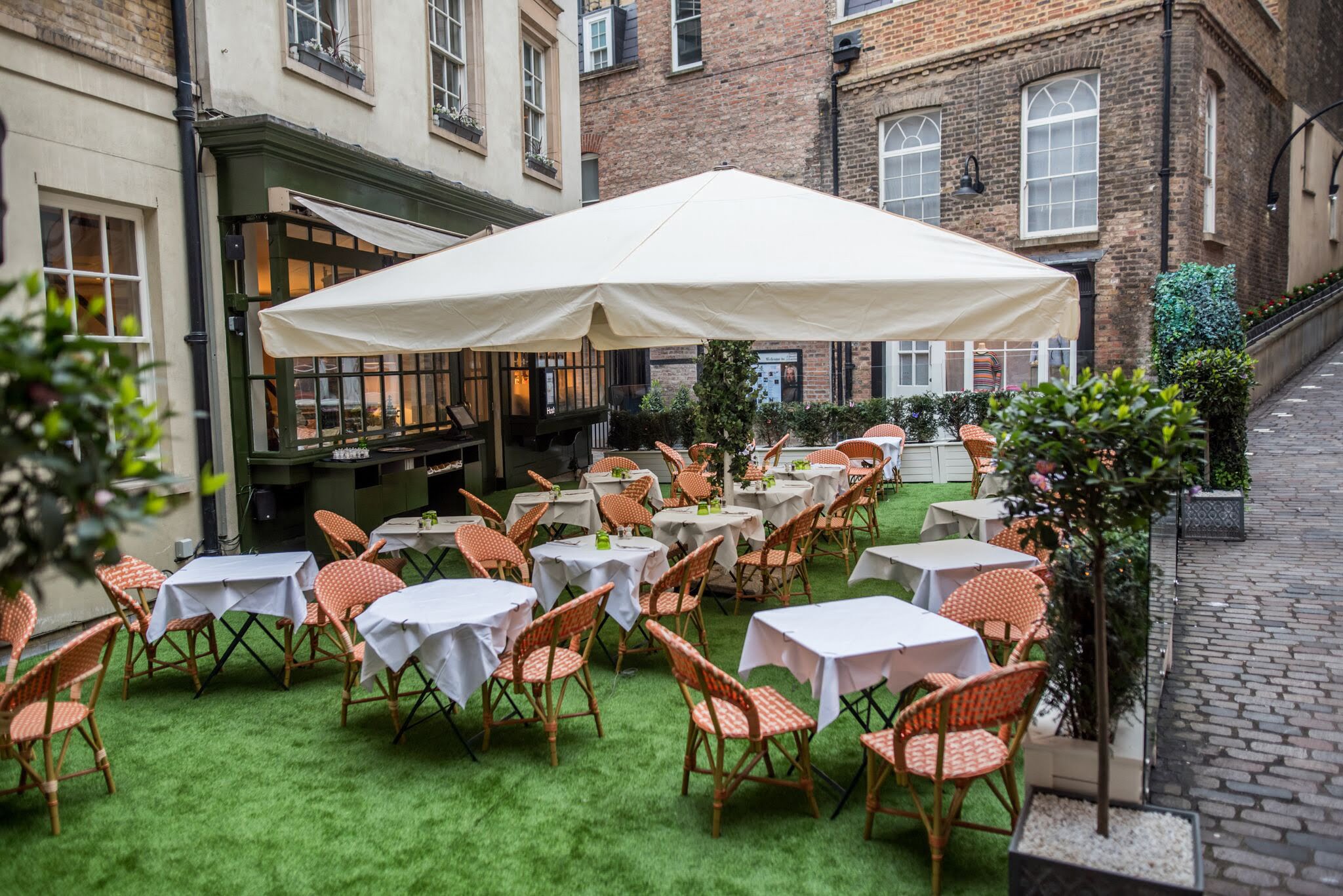 On the menu you'll find an array of classic European dishes, from beef carpaccio and burrata salad to the decadent Hush hamburger with truffled brie. The cacio e pepe – finished off table-side in a giant wheel of pecorino cheese – is a surefire way to secure the admiration of your dining companion.
Unless they hate cheese.
Venture upstairs for a nightcap and you'll find the glitzy cocktail bar, dripping in gold and velvet. It's here that you can sip 'Dealer's Choice' cocktails (where you choose the booze), and house pours like the Figgin' Old Fashioned with fig liqueur and chocolate bitters, and the Strawberry Seas, mingling strawberry purée with rum and coconut syrup.
You'll find it hard to keep quiet about that one.
NOTE: Hush Mayfair reopens for terrace dining on 12th April, and is open all day, every day. You can find out more, and book a table, HERE.
Hush Mayfair | No.8 Lancashire Court, Brook Street, London W1S 1EY
---
Check out our massive article filled with all of our favourite outdoor restaurants in London