Imad's Syrian Kitchen is run by a Syrian refugee named Imad Alarnab.
And his story – all cynicism aside – is truly extraordinary.
He was one of the most famous chefs in Damascus and had several restaurants there. Then, the civil war came along and within 6 days everything he'd spent years building up came quite literally crashing down. Two of his restaurants were bombed, and he was forced to escape the city, drive across Lebanon, take a boat to Greece, and walk half way across Europe until he got to Calais, where he slept for months on the steps of a church.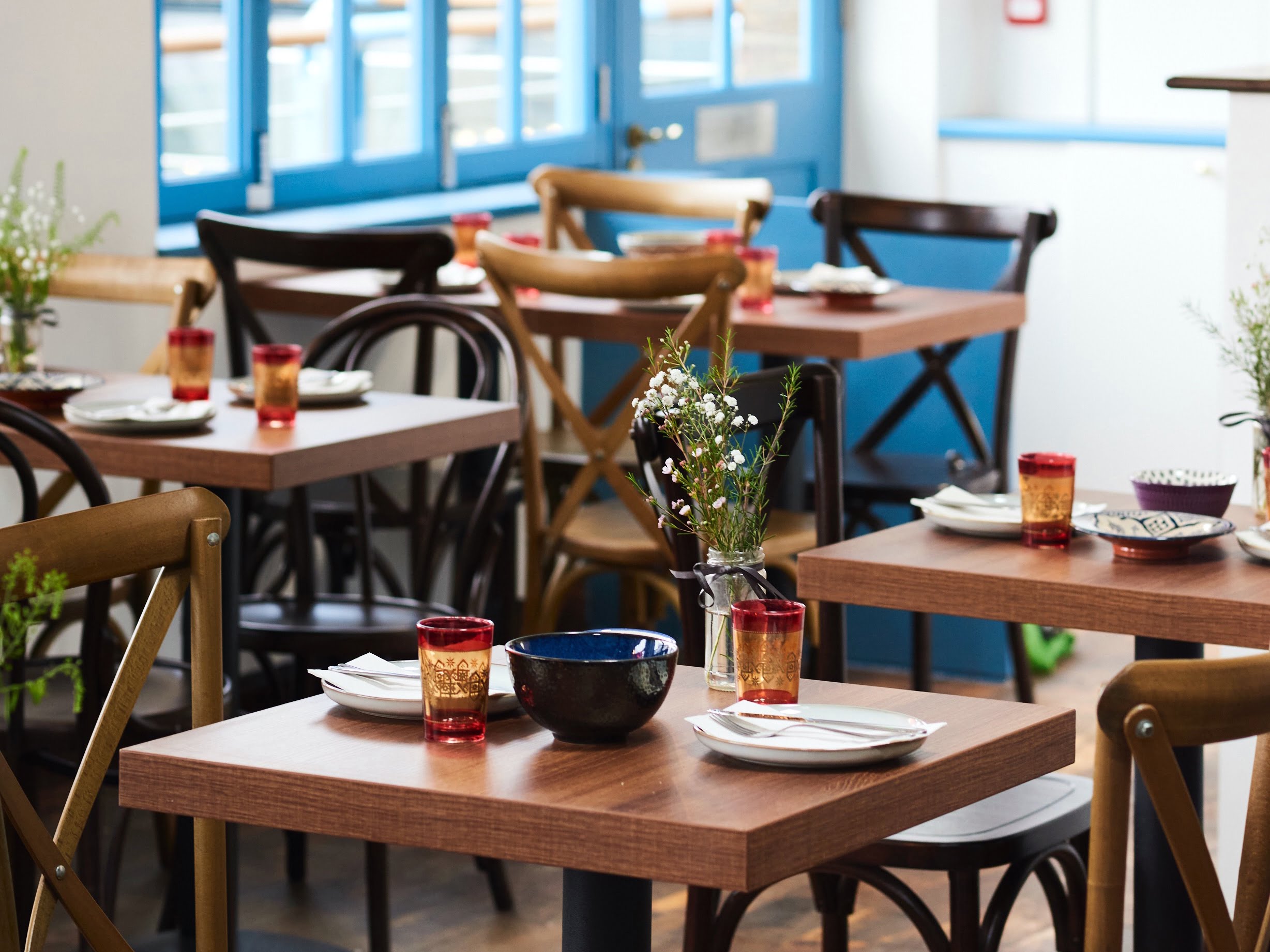 When he finally made it to the UK with almost nothing but the clothes on his back and an extraordinary drive to work, he eventually managed to start his own pop up kitchen. It was a huge success, with lines around the block, and rave reviews. And did he use the money to reinvest in his restaurant dream? Did he finally treat himself some of life's luxuries? No. He donated £200k to charity, keeping a children's hospital running for six months. He then crowdfunded to raise money for a restaurant and – get this – intends to donate all of that money raised back to charity too, as soon as the venue is up and running. Truly, and incredible guy.
The place will open up in Covent Garden once the lockdown eases. It's going to be as close a replica to his Damascus haunts as possible, and the menu is going to feature a whole lot of mezze. We're talking hamsit lahem (slow cooked marinated lamb shoulder), some watermelon, halloumi & za'atar salad; a little anginaar (roasted artichoke stuffed with veggies); and of course, his signature falafel.
We can't wait.
NOTE: Imad's Syrian Kitchen is settee open on May 19th. You can find out more at the website HERE, and book a table using the site right HERE.
Imad's Syrian Kitchen | 2.14 Top Floor, Kingly Court, Carnaby St, W1B 5PW
---
Check out our massive article filled with all of our favourite outdoor restaurants in London