Is it possible for one man to run two restaurants on the same street?
Many would say no way… but not José.
José Pizarro, that is, whose restaurants José and Pizarro are not only very easy to remember, they're also brilliantly authentic little tapas spots serving top-notch Spanish cuisine along the cobbled neighbourhood thoroughfare that is Bermondsey Street.
When you want to book ahead, enjoy the camaraderie of a long communal table or the buzz of its NYC-style interiors, head to Pizarro. But when you want to spontaneously meet a friend or lover after work, grab a bite before seeing something impenetrably artistic at the White Cube, or are gripped by a sudden desire for acorn-fed Jamón Ibérico while passing through London Bridge… you head to José.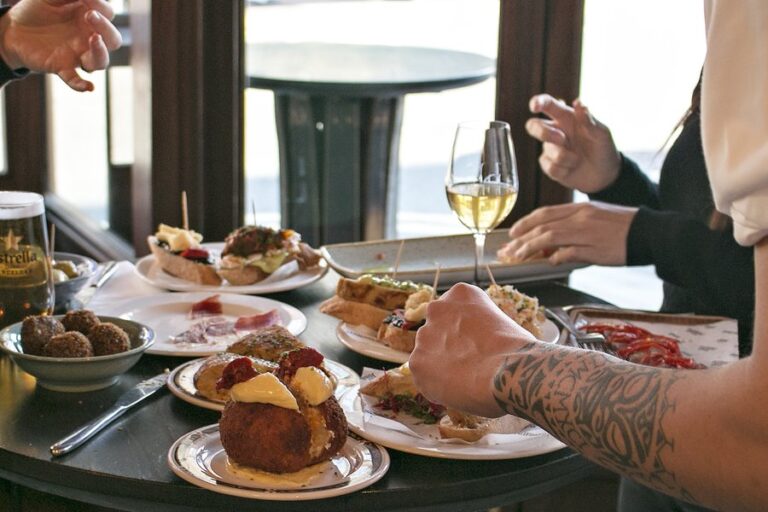 This rustic, no-frills corner spot is as close to a true Spanish tapas bar one could ever hope to find in South London. High stools are clustered around tables & barrels that seem to hold more dishes than should be possible according to the laws of common physics, as well as the counter that runs the length of the space and separates off the open kitchen. It's behind this bar that you'll see a blackboard menu of Michelin Bib Gourmand-winning small plates scrawled up each day; from chickpeas with morcilla sausage to clams with fino sherry, boquerones, and garlic-slicked pan con tomate.
José's prior experience at Spanish importers & eateries Brindisa means that the selection of cheeses, olives, nuts and charcuterie are all sourced with a keen eye – his. Bolstered by a healthy roster of over 50 Spanish wines and sherries, the dishes here are just as satisfying enjoyed as a round of bar snacks as they are a whole meal, delivered in a steady stream across the counter over several hours.
Just like chef José, it's a menu of many parts.
NOTE: José is open daily from 12-10.30pm (10pm Sundays). There are no bookings, just turn up. You can find out more HERE.
José | 104 Bermondsey Street, London SE1 3UB
---
Love tapas? Here are our favourite Spanish restaurants in London, para picar