We're sorry to say that the name 'Juliet's Quality Foods' is a little bit misleading.
Well, the 'Juliet's' bit is. The 'Quality Foods' bit is 100% accurate. Because this Tooting brunch palace is the work of Lauren Johns and her partner Julian Porter, neither of whom is called Juliet, and both of whom are absolutely first-class restaurateurs.
You'll find it a couple of minutes walk off the main drag of Tooting High Street, where it occupies a small sleeve of a space that leads out to a beautiful little sun-trap garden in the back. Inside, it wears the now-standard uniform of bare brick walls & wooden tables, with scattered greenery throughout, and a gorgeously retro yellow-tile bar.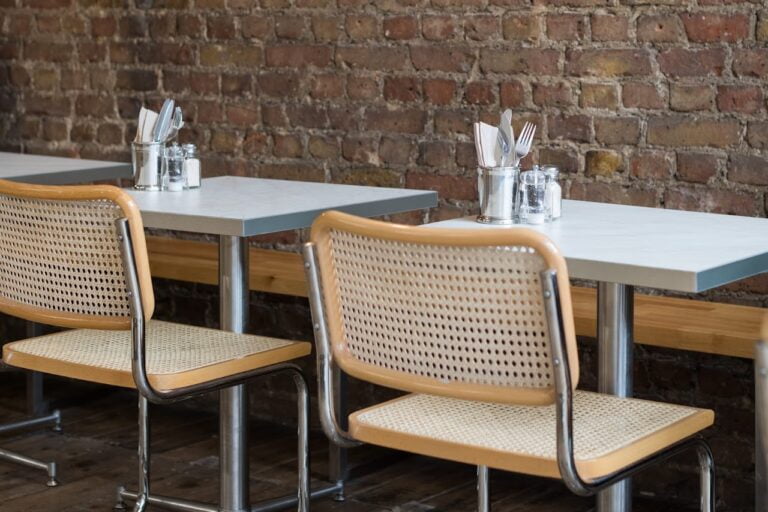 On the menu, you'll find brunch staples given a near-miraculous makeover of Australian creativity. The waffles aren't just saddled with a pat of butter & some syrup – they're made from sourdough bread-ends, then topped with the likes of roast loquats & whipped honey parfait, or caramelised yoghurt with pecan praline & embered maple. The eggs Benny is made with espresso & fermented chilli hollandaise (and, if you like, some hot smoked Devonshire eel). The mushrooms have all been smoked over cherry wood. The merguez sausages are imported from one of the oldest family butchers in Paris. The biblically thick banana bread is made with salted espresso butter. The Bloody Mary is made by juicing grilled sweet peppers. There's just so much creativity poured into every dish they do, and it's all executed with immense skill.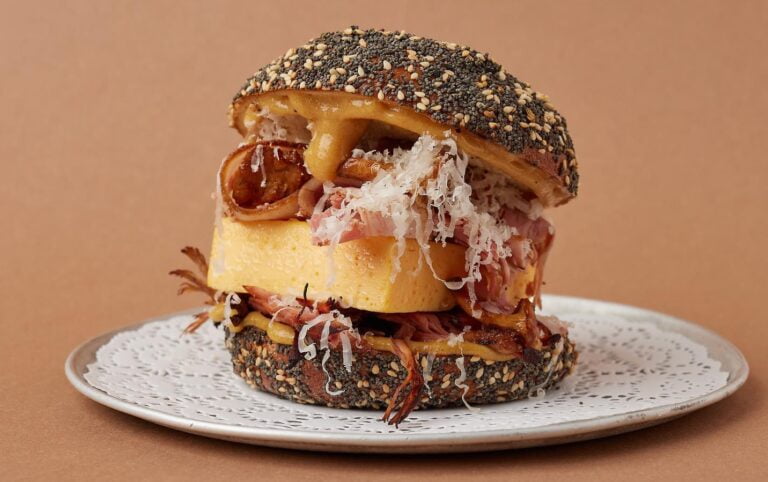 And if you find yourself wishing that they sold all of these house-made sauces, spice mixes, and spreads? Then fear not. Because they do sell all of their house-made sauces, spice mixes, and spreads. You can take home a pot of their roasted vadouvan butter, a bottle of fermented smoked chilli sauce, a loaf of secret-recipe pumpkin bread, and a lot more.
And no, it doesn't turn into regular bread at midnight.
NOTE: Juliet's Quality Foods is open now 9am – 3pm every day. There are no bookings. You can find out more at their website right here.
Juliet's Quality Foods | 110 Mitcham Road, SW17 9NG
---
There's a lot more where that came from… check out the best brunches in London.