All too often, kebabs get shredded.
Well, as of now, they won't be needing anybody's pita.
Because they're being deconstructed, reconstructed, and made greater than the sum of their delicious parts at Kebab Queen; a tiny chef's table restaurant hidden within a restaurant in Covent Garden.
The enveloping eatery that it sits within is none other than Maison Bab, a casual spot from a team of former Le Gavroche staff which has already done so much to rehabilitate the image of the noble 'bab. Head downstairs in the chic, polished space, and you'll find yourself face-to-face with a shop-front facade that looks like the outside of a late-night kebab joint. Head behind the pastel pink curtain, and you'll find yourself in Kebab Queen…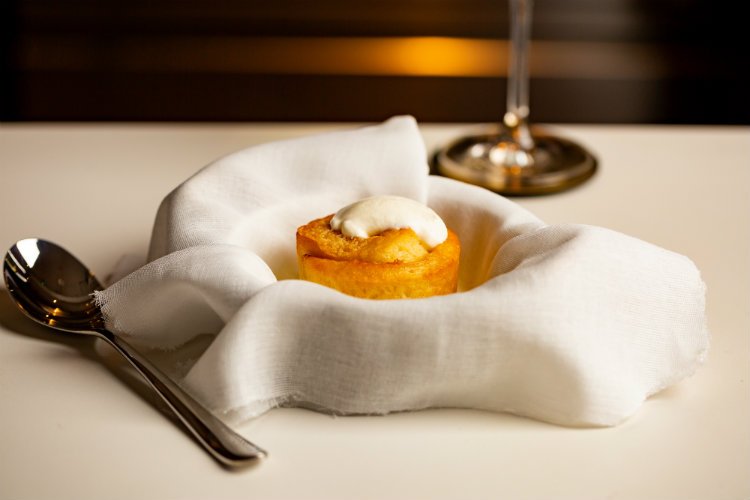 The space itself looks like a kitchen that's had a small bar installed in it, because that's literally what it is. Hop up onto one of the cobalt-blue leather bar seats, and you'll have an eagle-eye view of the custom wood-fired grill as head chef Manu Canales skilfully scorches your food. Manu himself was previously the sous chef at the two Michelin Star Le Gavroche, and after travelling across Turkey he decided that kebabs – while delicious in their own right – could really do with someone serving them up in the form of a seven course tasting menu.
It's probably at this point that we should mention that the small bar you're sitting at? Is actually a custom-made, heated, pristine white countertop that the food is served directly on top of. Eating with your hands is strongly encouraged, because regardless of the fancy touches the chefs apply, these are still kebabs. And you'll still get to have a chat with the person making it, and feel the heat of the grill on your face.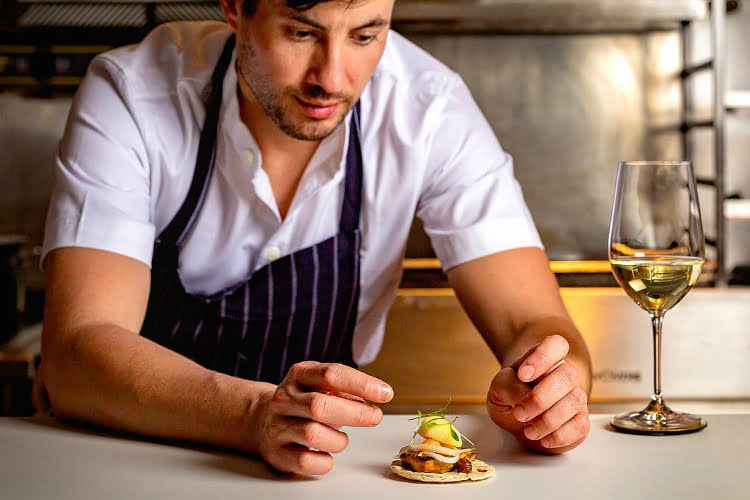 You can expect dishes like BBQ'd Foie Gras Kebabito; an intense lamb jus 'doner' risotto; a chargrilled shish kebab of monkfish & chicken skin; some rum-aged spit roast Fesenjan duck; and some freshly baked, sticky milk buns filled with caramelised cream and topped with crème fraiche sorbet…
…just to wrap things up.
NOTE: Kebab Queen is open Thursdays-Saturdays. You can find out more, and make a booking at their website right HERE.
Kebab Queen | Downstairs at Maison Bab, Mercer's Walk, WC2H 9QE
---
Like top-shelf kebabs? Then make your way over to Berenjak