Kerb Seven Dials | Street Food Warehouse in Covent Garden
Kerb have finally moved off the pavement.
In 2019, they found their first permanent home indoors, at the vast 24,000 square foot 19th century former banana warehouse in Covent Garden. That's given them enough space for 19 of the city's finest traders, plus a couple of bars, and a bookshop. But you're probably here for the street food, which you can find both upstairs and down, at places like: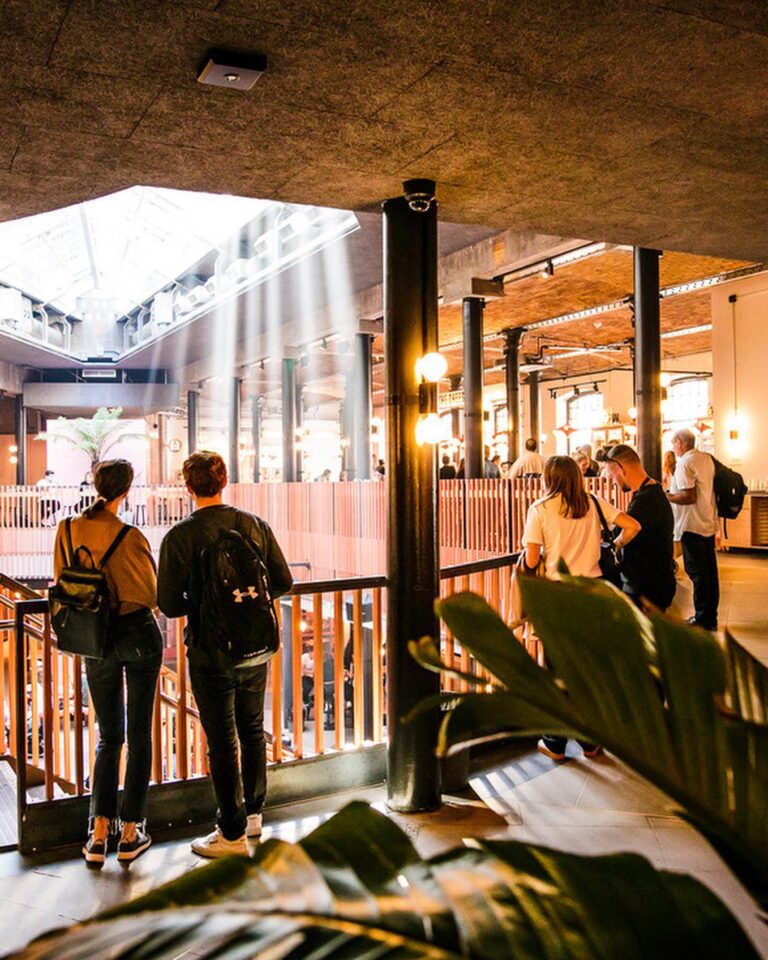 Club Mexicana – The city's best vegan Mexican food, hands down.
Pick & Cheese – It's literally a conveyor belt of cheese from The Cheese Bar team.
Boolay Crepes – Do you want a crêpe? Or crème brûlée? Dangit, this is 2023 and you're having it all.
Bong Bong's Manila Kanteen – An excellent Filipino eatery from street food outfit BBQ Dreamz.
Oshpaz – If you're looking for your Uzbeki hand-pulled noodle fix, this is where to head.
Truffle Burger – It's exactly what it sounds like: burgers loaded with obscene amounts of truffle.
After that, there are the two bars. Upstairs is Bar Nana – where you can get a rum punch, a glass of wine, or a freshly pulled pint of Gipsy Hill beer – while the downstairs bar is creatively called The Downstairs Bar, where you can get a few natural wines, and a sip of the market's own house-label lager.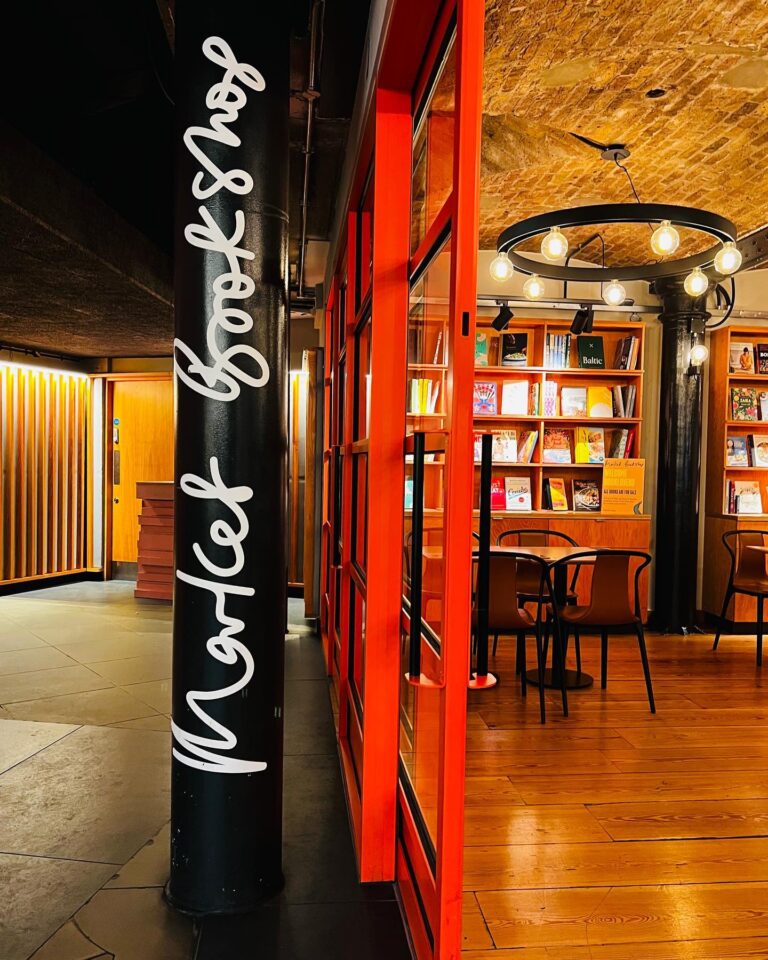 And finally, there's that bookshop. Not only do they have a lot of hunger-inducing titles (cookbooks, chef biographies, etc.) but they also proudly claim to be the only bookshop in London with dedicated space for eating & drinking as you browse.
Which is bananas.
NOTE: Kerb Seven Dials is open daily. You can find out more at their website right HERE.
Kerb Seven Dials | 35 Earlham Street, WC2H 9QW
---
Love street food? Check out the best food markets in London