Kettner's Townhouse | Wonderfully Old-School Glamour in Soho
Here's what we know about Napoleon.
Very little.
We do, however, know quite a bit about his nephew's personal chef. His name was Auguste Kettner, and in 1867, he founded Kettner's in Soho, which had been going strong for literally a century and a half serving guests from Oscar Wilde, to Winston Churchill, to Agatha Christie, to Robert De Niro, to literal royalty before shutting down.
Well, now it's back.
And this time, it's part of the Soho House group, who have turned Kettner's Townhouse into a hotel, restaurant, and bar, with as many of the original features lovingly preserved as possible. And importantly, you don't have to be a Soho House member to visit. Starting with the part that's most likely to be of interest:
THE RESTAURANT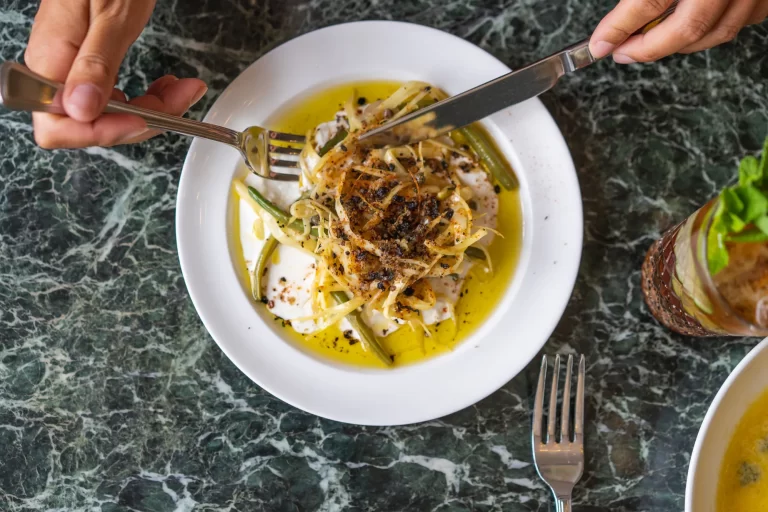 Given how old the place is, it comes as no surprise that many of the individual features were actually Grade-II listed, and they've all been painstakingly restored – from the mouldings to the mirrors – to sit alongside classic white tablecloths, richly embroidered chairs, and elegant parquet flooring.
Kettner's menu has been created in collaboration with The Clarence Tavern in Stoke Newington, focused on simple Modern European flavours, which change with the seasons.  You can kick things off with duck rillettes, cornichons and toast, or courgette fritters with a harissa vinaigrette, before slow cooked lamb with gratin dauphinois or spinach, nettle and ricotta dumplings with sage butter and parmesan. As for the desserts think peach & brown butter tart, or a boozy tiramisu. Which brings us nicely on to,
THE BARS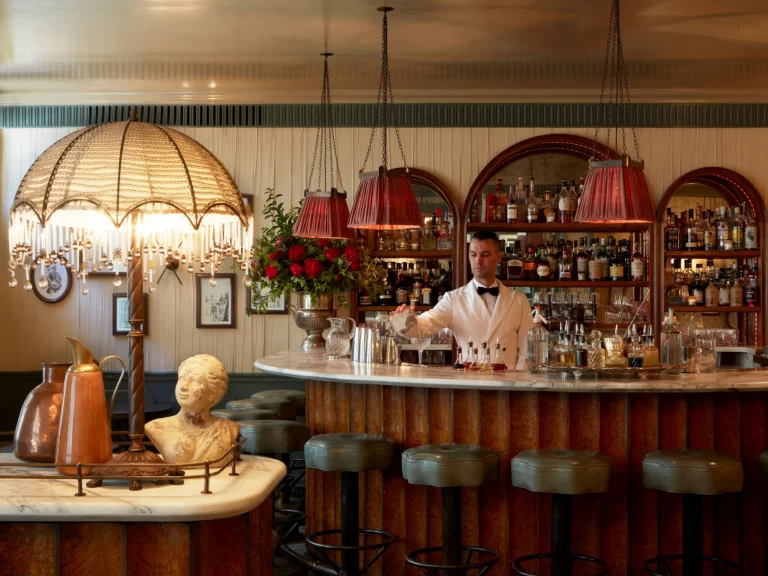 There's the Piano Bar with its own live pianist, and a Champagne Bar whose original mosaic floor has been fully restored – and at either of them you can score classic cocktails (hellooo Negroni) or the likes of a Champagne Martini coming with vodka, Champagne cordial, orange, and a handy caviar vol-au-vent. And if after a few of those you feel like retiring there's always,
THE HOTEL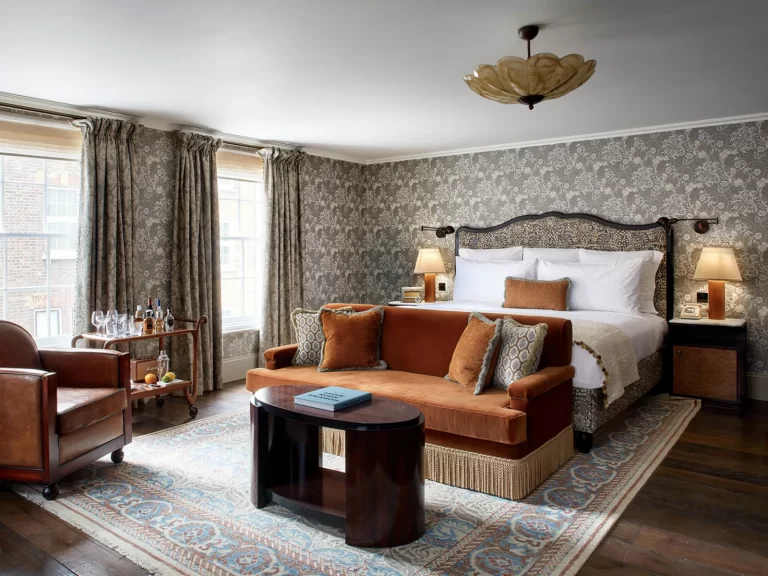 Upstairs you can now stumble into one of their 33 boutique rooms – all given a subtle '20s-style feel thanks to some art nouveau touches – including one which was supposed to be a cinema, until soundproofing issues made them abandon the idea, and turn it into one vast suite instead. Being their biggest room, it's probably not best to plan on retiring up there, however…
…if you're a little short.
NOTE: Kettner's Townhouse is open daily. You can find out more, and book a table, HERE.
ALSO NOTE: Napoleon was actual average height. Which is a little known fact.
Kettner's Townhouse | 29 Romilly Street, W1D 5HD
---
Making a night of it? Peruse the best bars in Soho