Kitty Fisher's | Romantic Mayfair Restaurant
Kitty Fisher was the original Kim Kardashian. Famous for being famous; known for her adulterous affairs; copied in her fashion forays; and lauded for eating a 17th Century £1,000 banknote for breakfast.
Which brings us handily to the restaurant named in her honour: Kitty Fisher's, a romantic Modern British restaurant and bar located in what used to be a Victorian bakery in Mayfair's Shepherd Market.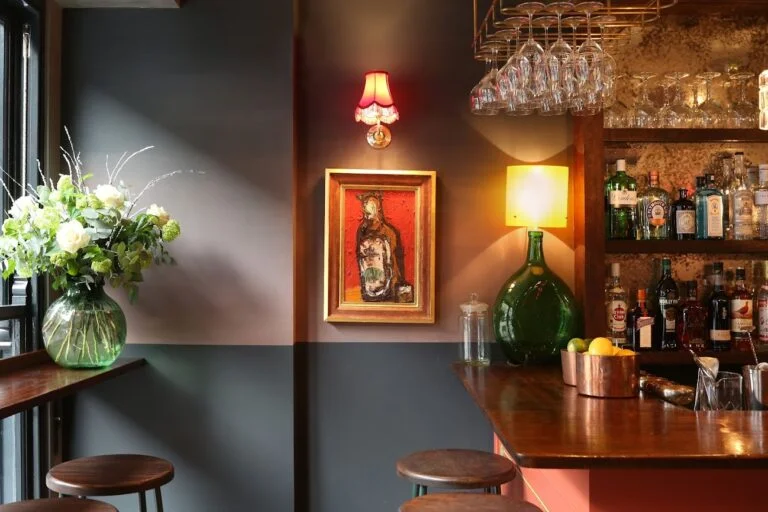 After exploring the maze of 18th Century Mayfair lanes and ducking into the golden-glowing Kitty Fisher's, head upstairs and you'll find a small selection of stools perched around a dark wooden bar, plus two low, intimate tables. From here you can peruse head chef Alice Massalongo's seasonal menu, decide that you want everything, succumb to your better judgement, pick a small selection of dishes, and then indulge in what may or may not include items like beef sirloin with onion and pickled walnut, pink fir apple potatoes stuffed with cheese and dressed with mustard emulsion, and for dessert, chocolate mousse with burnt orange and hazelnuts.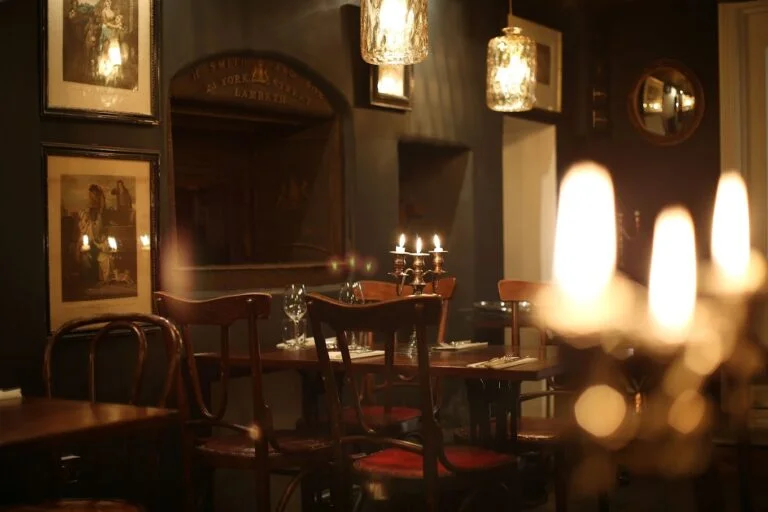 Downstairs you'll find Kitty Fisher's larger dining room, where you can not only dine on buttoned banquettes upholstered in old rose velvet (as in, you can sit on them…not eat them) but you can also – if you've requested this upon booking – watch Massalongo and company through the glass kitchen walls preparing whatever combination of dishes you ordered.
Sadly £1,000 banknotes from the 17th Century are not on the menu, as they're worth SO much more these days.
Thanks for nothing, inflation.
NOTE: Reservations at Kitty Fisher's can be made by calling 020 3302 1661, or online HERE. There are also a small number of spots on the bar reserved for walk ins. Fortunately no-one knows about them. Except you, now.
Kitty Fisher's | 10 Shepherd Market, W1J 7QF
---
Looking for somewhere romantic tonight? Check out our guide to the most romantic restaurants in London (including this one)