After spending a solid 15 years commanding the kitchen at the Michelin-starred Italian restaurant Zafferano in Belgravia, head chef Andy Needham decided to open his own joint.
So he took the suppliers that he'd built relationships with over those years, and took his own culinary skill, and he moved them all over to Chiswick. Meaning that for all intents and purposes, every plate here at L'Amorosa has Michelin Star quality food, only without the Michelin Star price tag. Not that the inspectors haven't noticed – L'Amorosa's earned itself a Bib Gourmand for the past six years straight.
And while the denizens of deep west London have flocked to the place, it hasn't been without hiccups. First, one of the flats above it decided to conduct a little light illegal construction, burst a pipe, and flooded the restaurant. Then, after the place was finally fixed up and back on its feet, the ol' pandemic came in for a swift uppercut. And when the lockdown lifted? Our good friend Brexit swooped in to make sure that finding staff was all but impossible. It hasn't been an easy ride.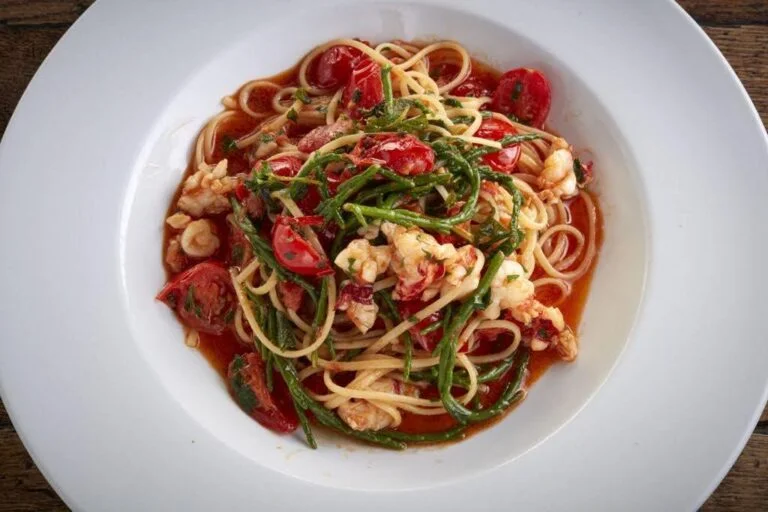 But, at long last, the doors are open again. The place has been refurbished, and looks perfectly lovely. The two floor joint has simple light walls with dark wood floors, and modern furnishings. It feels simple & easygoing like a good neighbourhood restaurant should, but still manages to retain a sense of slight refinement.
On the menu, there's the usual parade of well-executed Italian classics, spanning from slices of seared yellowfin tuna with fennel & orange salad dressed in mint oil; to a plate of burrata-filled tortellini with sweet prawns & vine tomatoes; to a sizeable aged ribeye with red wine sauce & roast potatoes. And for dessert? The tiramisu is first class. Then to wash it all down, there's a well-curated, all-Italian wine list, which makes sure to never stray too far into pricey territory.
And the kicker?
Given the quality of the food, you'll get out of there with a remarkably small bill at the end of the evening.
NOTE: L'Amorosa is open Thursday, Friday and Saturday evenings. You can find out more, and book a table at their website right HERE.
L'Amorosa | 278 King Street, W6 0SP
---
Not in West London? Here are the best Italian restaurants in the rest of town…