L'Escargot | London's First French Eatery, Dating Back To 1896
Time, now, for a fairytale.
'Twas 1896, in a land not too far from here, and a gentleman by the name of Georges Gaudin had just opened London's first French eatery. A dainty little place he coined Le Bienvenue. Thanks in more than large part to the unique cuisine it was serving at the time, the Soho locals preferred to call it L'Escargot. And so, as the story goes, when it outgrew its humble first premises and moved into the current Greek Street location it occupies in 1927, old Georges succumbed and gave the people what they wanted:
L'Escargot.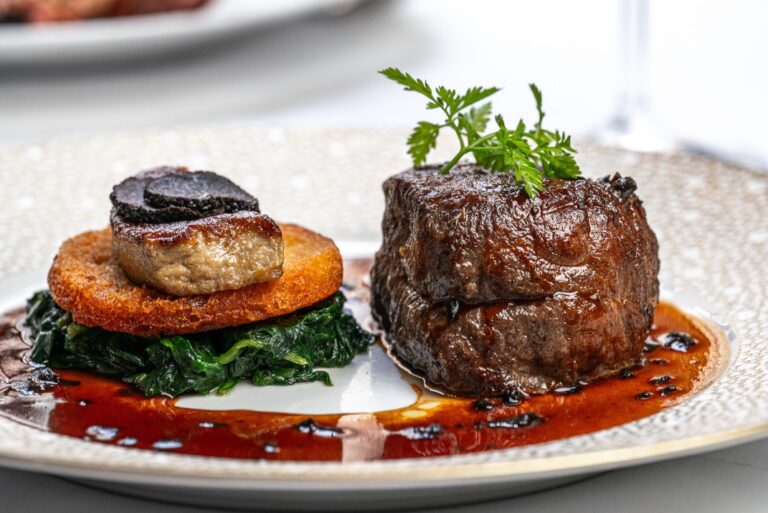 Famous for front-running, it was the first restaurant to serve snails in all of England; the first kitchen to pride itself on once having a dedicated farm for those snails in the basement; the first professional French food in London, period; and the first place anyone thinks of when presented with the all too common question that is – 'snails tonight?'.
Because the French hate fast food.
And because, as well as escargot, L'Escargot has a 300 year old Georgian townhouse on the bustling streets of Soho for a home, glistening chandeliers, piano-players on weekends, snail-themed carpets, a somewhat bohemian hidden attic bar, lobster bisque, steak tartare, boeuf bourguignon and crèmes brûlées, a carefully curated wine offering as extensive as it is French, and a long standing dog-friendly policy.
The End.
NOTE: L'Escargot is open Tuesday-Saturday. You can make a booking right here.
L'Escargot | 48 Greek Street, W1D 4EF
---
Like dining out in Soho? Peruse our pick of the best restaurants in Soho