Nicholas Balfe has followed up his Brixton restaurant, Salon.
And it's a cut above your usual.
It's called Levan, and you'll find it in a former warehouse block filled with mid-century furnishings, minimalist decor, and a lot of very good Modern European food & drink. There are old vinyl records sitting on shelves alongside bottles of low-intervention wine, and fresh pastries sitting in the large brass-framed windows. It's a little slice of Paris sitting squarely in Peckham.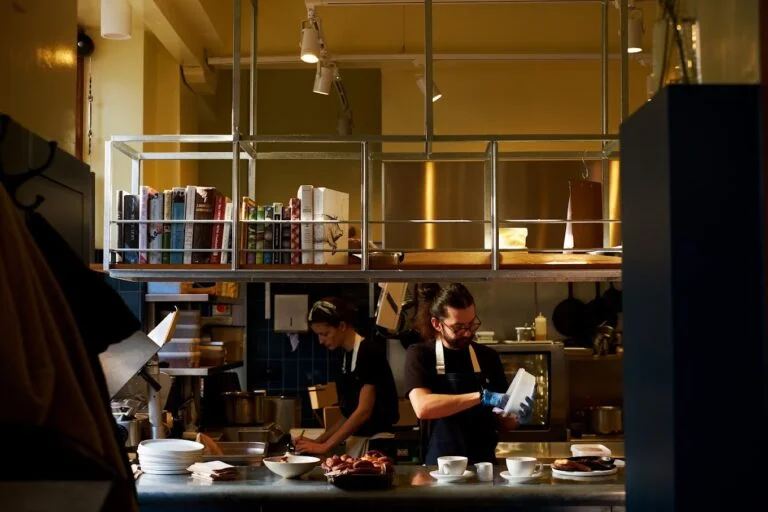 The day starts with said freshly baked pastries and savoury tartines (toasted bread) topped with the likes of house-cured salmon, goat's curd and pickled elderberries. Lunches are light, with dishes like potato, chanterelle and Vacherin pie or fig salad with candied walnuts & Tymsboro goat's cheese; while the more romantic, candle-lit evening sessions have classic bistro fare like smoked pollock with spinach, asparagus and vin jaune; and 50-day aged rump cap, with wild garlic aioli and grilled calçots.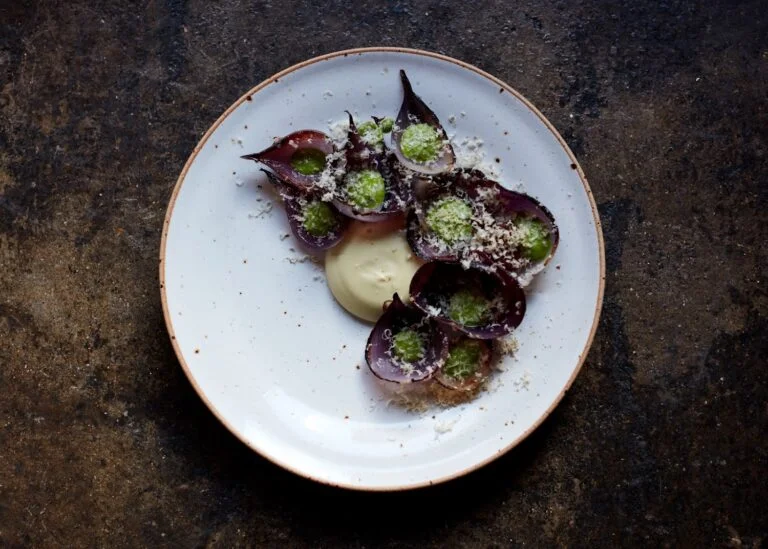 Half the space is taken up by a bar area, which is where all that low-intervention wine comes into its own – and in fact, the selection is pretty sizeable. There are a couple of dozen available by the glass/carafe, and several times that by the bottle. They even make their way into the cocktails, which include a White (Riesling, vermouth, and gin) and a Red (vodka, red vermouth, and orange).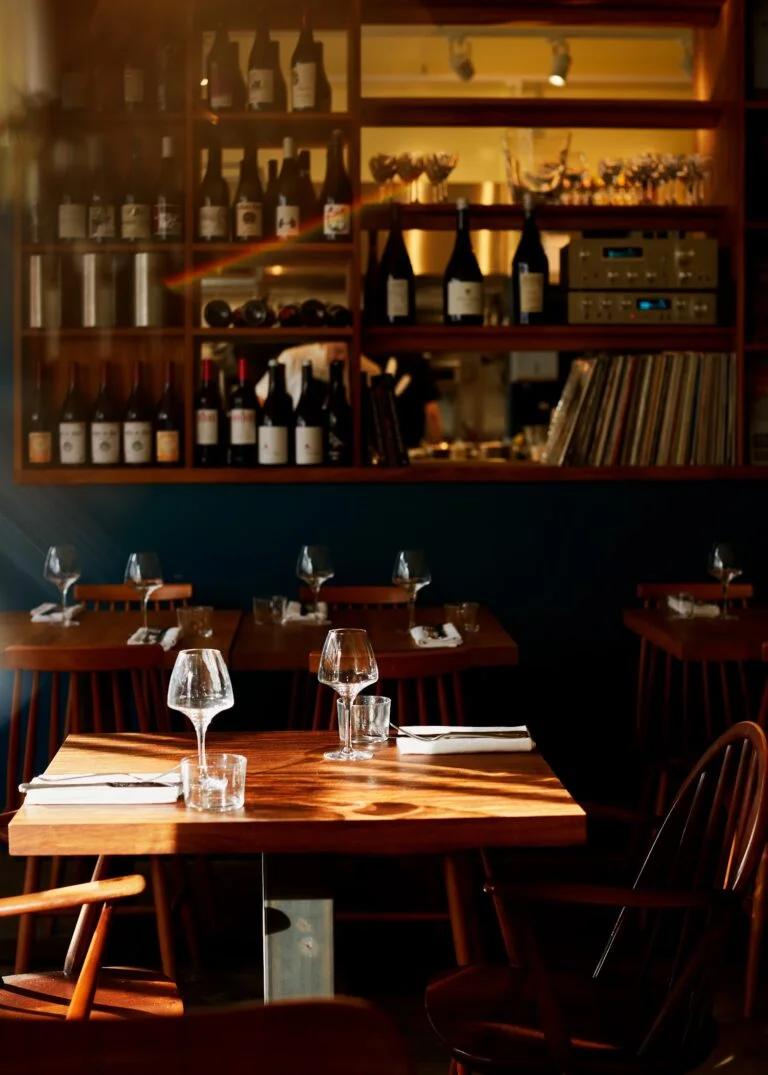 And to cap it all, Levan has a low-waste philosophy, aiming to reuse at least 90% of leftover ingredients to make useful products including tinctures for the botanicals, and a house curd made out of excess steamed milk from the coffee bar.
Nothing cheesy about that.
NOTE: Levan is open Tues-Sun, all day (till 3pm Sun). You can make a booking, and find out more at their website HERE.
Levan | 12-16 Blenheim Grove, SE15 4QL
---
Like dining out in the area? Check out our guide to the Best Restaurants in Peckham