For all the allure of the bustling restaurant scene in Central London…
…sometimes it's good to take stock of the little neighbourhood gems right on your doorstep.
And that just became a lot easier for the residents of Wandsworth, who are now proudly rubbing shoulders with London Stock – a relaxed but refined Modern British restaurant.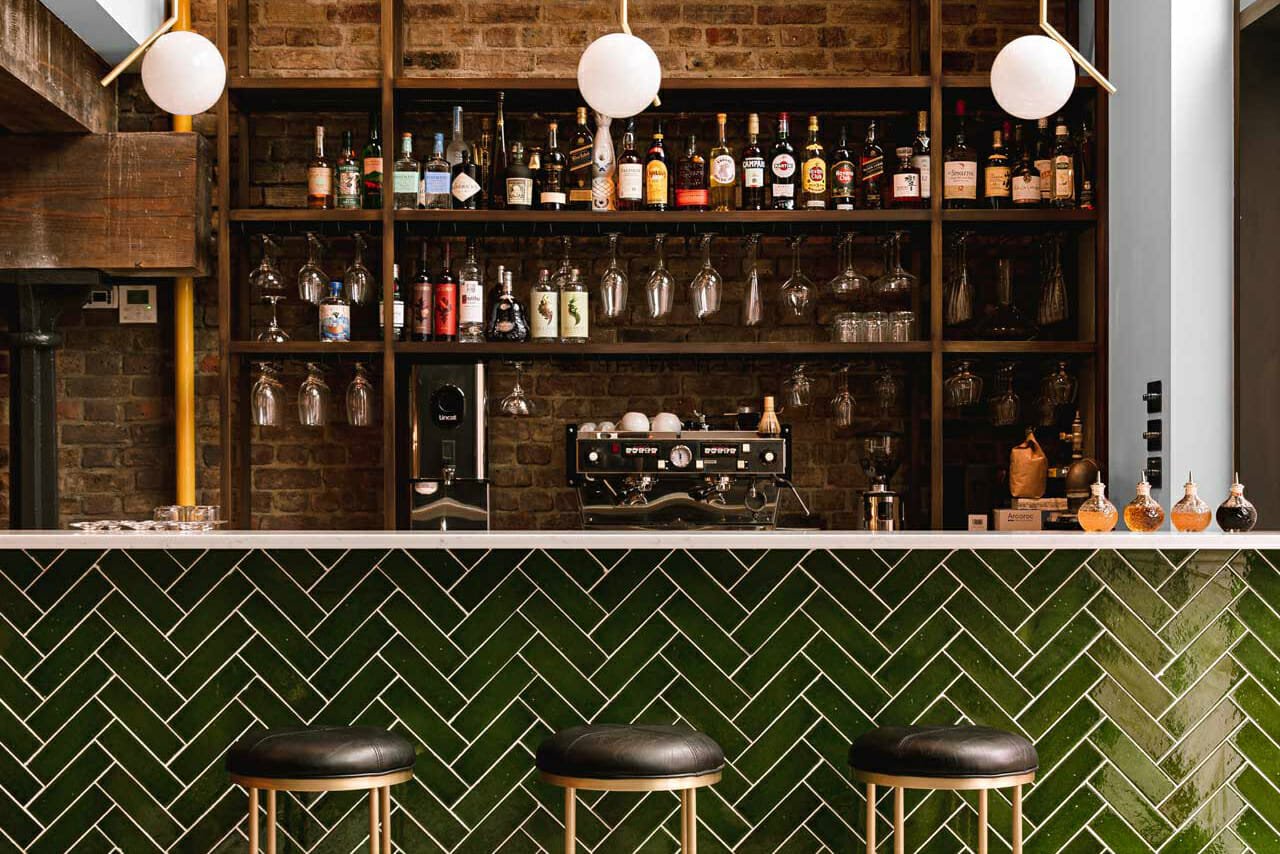 It's tucked away in Ram's Quarter, the new development on the site of the former Young's brewery (which has been brewing beer here for nearly 500 years). As a result, the interiors are a cosy blend of the industrial – exposed brick walls, cast iron girders – and the comfortable, with tangerine velvet chairs, parquet floors and green herringbone tiles lit by soft, vintage globe lighting.
The chefs here come with strong pedigree, having worked in the kitchens of Pollen Street Social, and the two Michelin-starred Umu and Dinner by Heston. Those influences are clear in their delicate, attentive treatment of simple ingredients and the application of Japanese cooking techniques like robata grilling and yakitori-style skewers.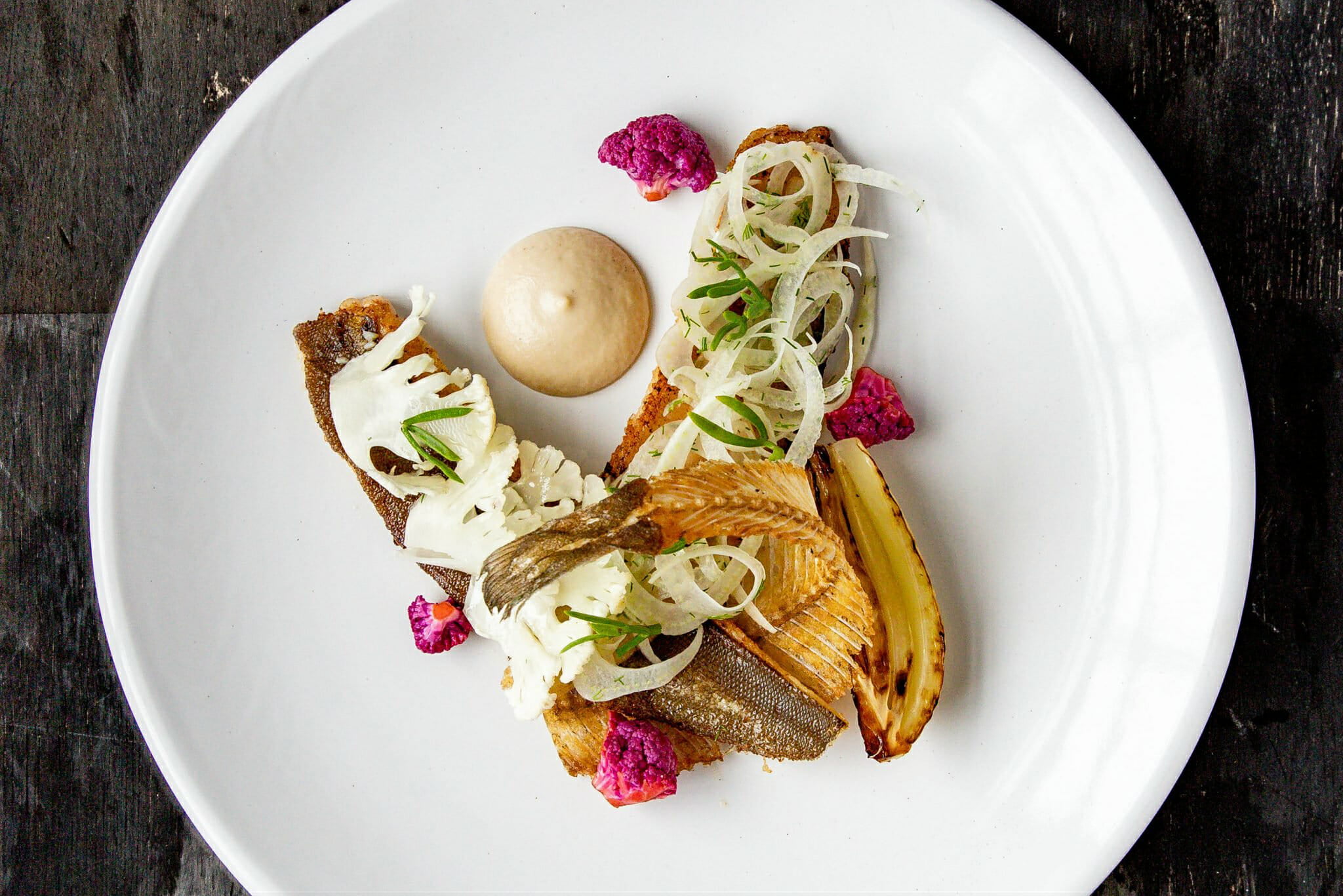 The tasting menu (keenly priced at £45 for 7 courses) changes regularly, but you can expect dishes along the lines of octopus (cooked for 7 hours sous-vide) nestled on pickled celery with Jerusalem artichoke fondant; veal sweetbreads; oven-baked cauliflower florets topped with garlic crisps; and meltingly tender sea bass with lotus and saffron beurre blanc. It all culminates in a pair of glorious the desserts – palette cleansers of yuzu or Campari sorbet with Yorkshire rhubarb and hazelnut, and a mouthwatering malt and miso soufflé that gently implodes before your eyes as a scoop of stout ice cream is spooned onto it. It's all supremely delicious.
Cocktails are shaken up at the bar up front, running the gamut from White Negronis to winter spiced daiquiris, and there's a very agreeable wine list to go with it all. Paired with impeccable service – friendly and attentive without being overbearing – it's a spot that delivers the whole package in one neat little parcel.
Put simply: this stock's going up.
NOTE: London Stock is open daily for lunch and dinner. You can book a table on 0208 075 3877, or find out more HERE.
London Stock | 2 Bubbling Well Square, Ram Quarter, London SW18 1UQ
---
Making a night of it? Backyard Cinema's just round the corner…