Madison | Roof Terrace & Restaurant with A View
St. Paul's is so iconically beautiful that having a line of sight to it is enshrined by law as a 'Protected View' – it's literally illegal not to be able to see it from certain parts of the city.
So it's quite nice to be able to have dinner on a rooftop just over a hundred yards away from it.
Welcome to Madison, a restaurant & cocktail bar perched on the penthouse spot on top of the One New Change complex in Bank. It's accessed by elevator only. And yes, being on the sixth floor means you can cast your eye over some other bits of London's skyline too, but it would be like going to the Louvre to stare at the fire safety placards on the walls: you're here for that big, beautiful dome.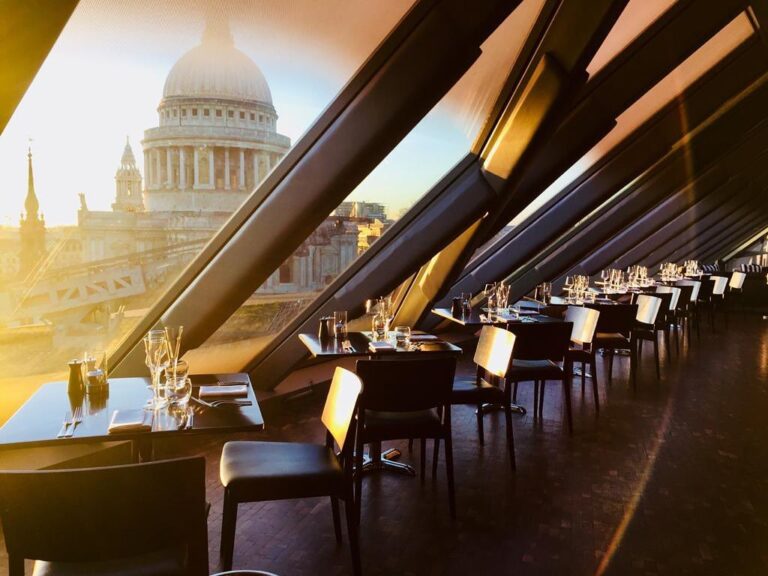 Inside the venue itself you can expect to find one of Europe's largest public roof terraces – which is heated, by the way. Oh, and the place is run by D&D, who aren't exactly slouches when it comes to atmosphere & style, so you can enjoy some comfy day beds, covered tables and more open areas where it's not unheard of for there to be a little… dancing.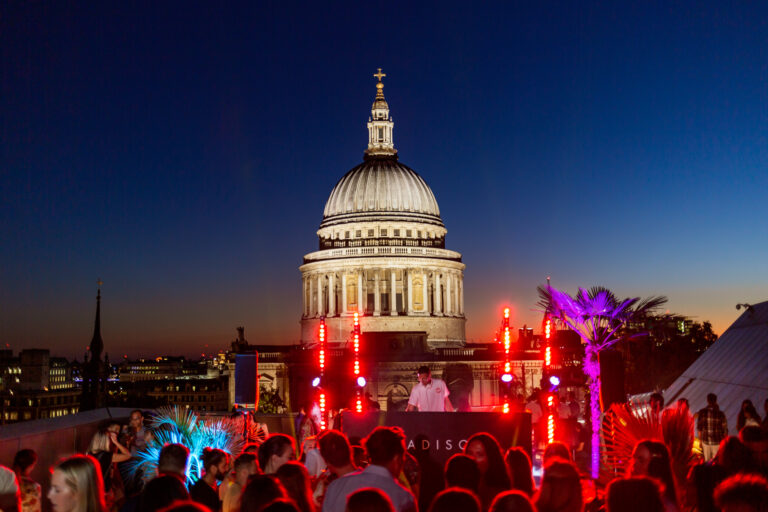 The brasserie-style menu puts Madison's hefty Josper Grill to work, charring huge, bone-in tomahawk steaks (it's so big that you can get an entire lobster as a garnish); teriyaki baby back ribs with miso slaw; grilled swordfish steaks with a mango & lime salsa; and absurdly sexy desserts like soft-baked chocolate chip cookie dough. With a hot chocolate sauce. And milk ice cream.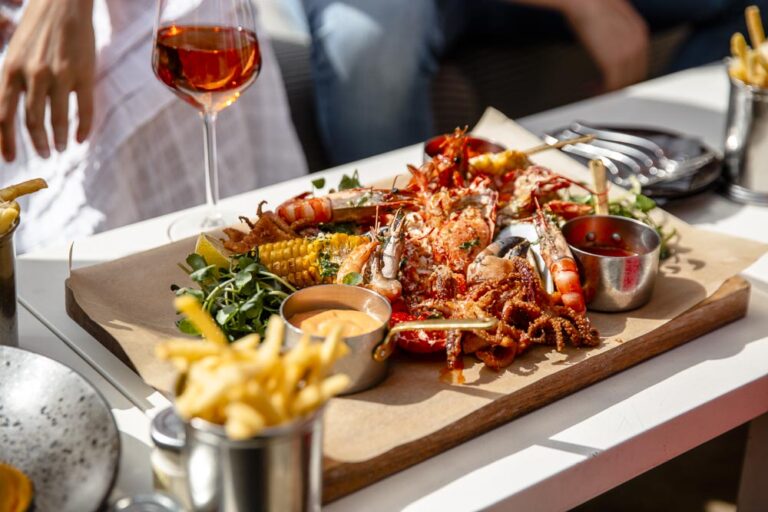 The cocktail situation revolves around a short but sweet list of house originals like the quirky Mexican Hi-Ball (with lavender-infused tequila, Supasawa and grapefruit bitters), and the silkily smooth Deluxe Pornstar Martini (garnished with edible white chocolate wings and 24k gold). And of course there's bubbles by the glass, which are free-poured on Sundays when the bottomless, New York-inspired brunch menu kicks in, and your pulled pork Eggs Benny and fried chicken pancakes come with a side of live musicians and DJs.
And being a terrace, there's a cigar menu too.
Just in case you wanted something else to chew on.
NOTE: Madison is open daily, 12pm-1am (10pm Sundays/bank holidays). You can find out more, and make a booking, at their website HERE. 
Madison Terrace Bar & Restaurant | Rooftop Terrace, One New Change, St. Paul's, London EC4M 9AF
---
About those protected views… admire them from these London viewpoints