Would you like to hear about a great little Vietnamese place in Notting Hill?
Pho sho?
Then hear ye, hear ye, because Colin Tu, the mastermind behind Salvation in Noodles, has opened Mắm, a new Vietnamese BBQ restaurant in Notting Hill this September. Pronounced 'mum', the title refers to the technique of fermentation, and fittingly, he's paying tribute to his own Mắm by nabbing showcasing her family recipe for a spicy fermented dipping sauce.
Kids, eh.
This sauce proves especially useful for spicing up the main dish of robata-grilled chicken skewers, served with rice noodle parcels stuffed with veg and brightly-coloured pickles – heading up a menu of larger plates of Hanoi-style pho; rice bowls topped with braised short rib and pork belly; and Tu's famous fish sauce chicken wings that have migrated over from Salvation in Noodles.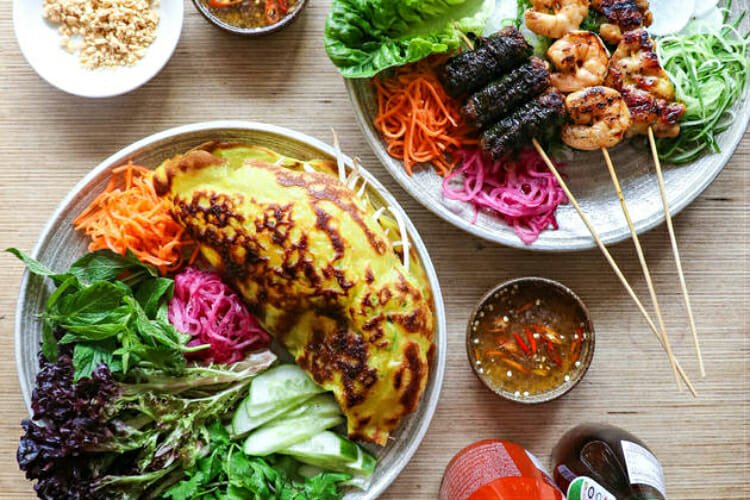 The space itself is a light and airy spot, filled with greenery overhanging the cocktail bar at the front, and light pouring in through the conservatory-style dining room at the back…
It helps the plants there to er, photosynthesise.
NOTE: Mam is dinner Tuesday-Friday; and for lunch and dinner Saturday-Sunday. You can find out more on their website HERE.
Mam | 16 All Saints Road, W11 1HH
---
Want to know about more restaurant openings? Find our pick of the best here