Despite being huge, and right in the centre of town, Milk Beach Soho is surprisingly hard to find.
You'll need to wander up Greek Street until, opposite Lina Stores, you'll see a small, unmarked covered passageway which almost looks like a tunnel. Slip inside, and you'll emerge into a surprisingly sizeable, impressively quiet & secluded courtyard housing a shiny new brick building that looks like it's had a vast scoop taken out of its side by some galactically large spoon.
That building is the fancy new Ilona Rose House, and that scoop has been replaced by a facade of curved glass, inside of which you can see Milk Beach Soho. For anyone who doesn't, for some reason, have their finger on the pulse of the all-day Australian dining scene up in Queen's Park, Milk Beach has been making waves there for a few years – and this is its highly ambitious second step.
Breeze on in, and you'll find a beautiful, bright, whitewashed, and high ceilinged space that feels like it belongs next to an ocean. Despite being yards away from the bustle of Soho, it honestly feels like a laid-back, spacious world away from it all. All told, there's space for around 90 inside, and another 65 for outdoor dining on the courtyard.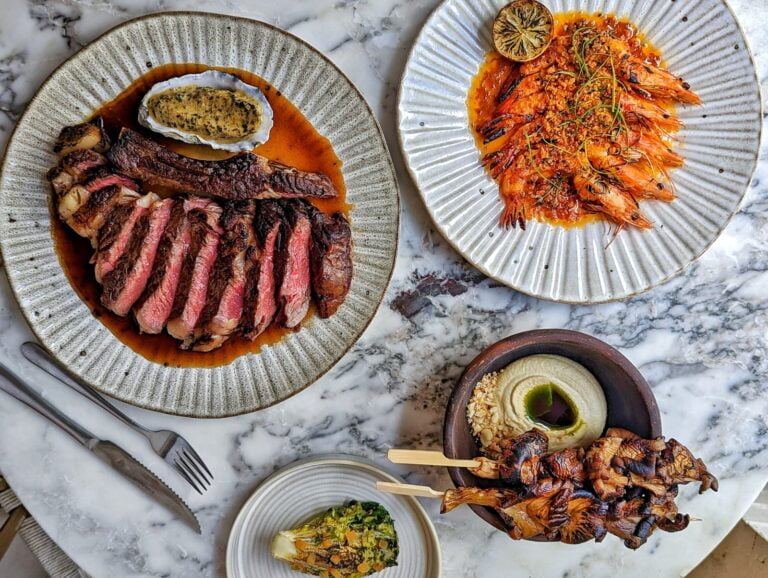 The menu is almost entirely new and has been put together by the Milk Beach's own stalwart executive chef, Wild Honey alum Darren Leadbeater. Returning signatures include the Chinese 5 spice BBQ pork rib dumplings and the koji marinated chicken 'schnitty', while new additions include peanut yellow monkfish curry with banana flower & holy basil; skewers of robata-grilled prawns with fermented chilli butter & Typhoon Shelter crumb; and a whole John Dory with chicken butter & parsley.
For dessert, they've channeled Australia's sweet treats into upscaled versions of themselves – there's a Lamington, made here with Morello cherry, chocolate semifreddo and coconut, or a classic Golden Gaytime bar with toffee & buttermilk parfait, dark chocolate, and a malt & honeycomb crumble. And of course, it wouldn't be an Antipodean restaurant without brunch, so Milk Beach Soho duly obliges: highlights include cinnamon french toast with salted caramel banana butter & vanilla soaked plums; and a potato hash with poached eggs, streaky bacon & bagna cauda.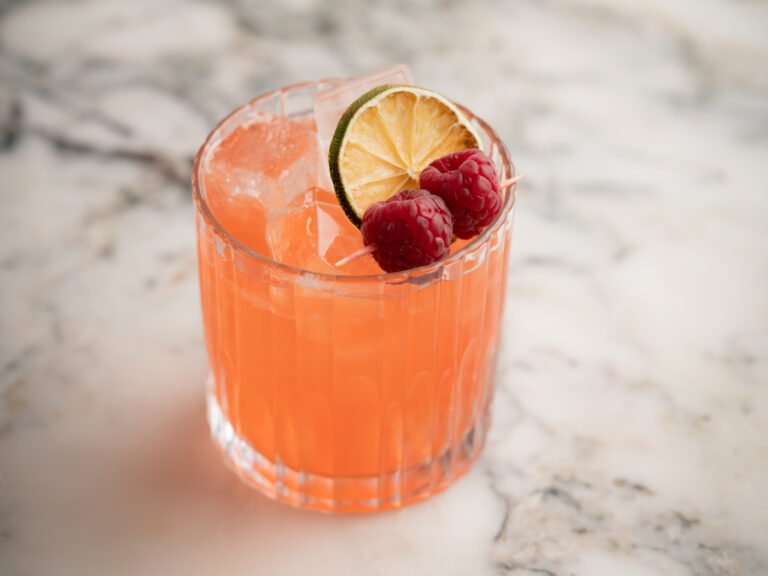 And of course, they're happily drenching all of that with a brand new menu of signature cocktails, as well as roughly 65 bottles of low-intervention wines from across the globe (not just Australia).
And, if you want it? Some milk too.
NOTE: Milk Beach Soho is open now. You can make a booking, and find out more at their website right here.
Milk Beach Soho | Ilona Rose House, Manette Street, W1D 4AL
---
Want a drink with that? Here are the best bars in Soho…