Tom Cenci is a hell of a chef.
The list of great kitchens he's either worked in or headed up is extensive, to say the least, with names like Noble Rot, Duck & Waffle, and Loyal Tavern (RIP) being just a choice few. Not to mention the catalog of awards he's won along the way. Well, now justice has prevailed, and he's finally pulling the strings another kitchen, with his new place, Nessa.
You'll find it in a renovated 1910 neo-baroque beauty on the corner of Warwick and Brewer Street, which also houses members club 1 Warwick. The space, separated between a sophisticated bar and a main dining area capable of seating 98 guests, is done up with some very snazzy design features like brushed oak and marble fixtures, banquette and lounge seating, and mid-century modern vintage furniture – in an effort to stay in theme with the building's Edwardian architecture.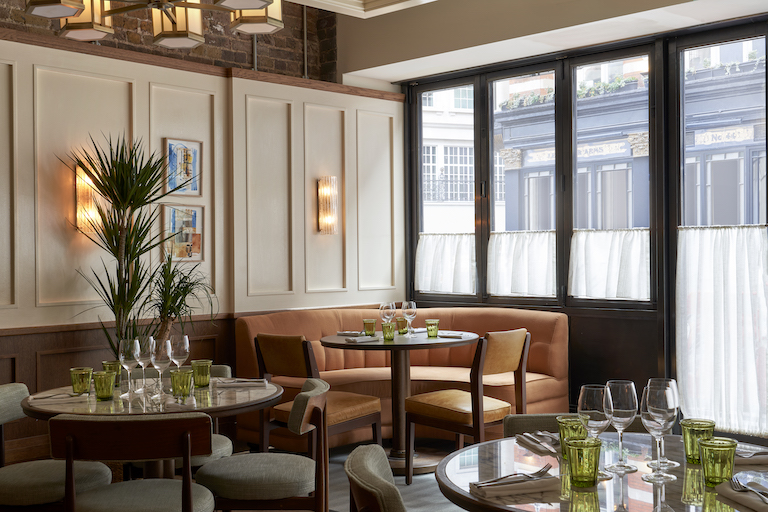 And sure, the building is nice. But the food is nicer. Mr. Cenci is pouring every ounce of his talent and hard-earned experience into the menu here. While some of the dishes may seem basic on the page, the flavours tell an entirely different story on the plate. Take, for instance, the wood-fired leeks. There may seem to be only so much one can do to a leek to bring out its flavours, but here it comes with almond ricotta and scattered caramelized pralines that make it sing. Then there are dishes like the beef tartare and the lamb meatball, which similarly take simple ingredients and propel them into the stratosphere with their brilliant execution. But the one must-get item?  Is the black pudding brioche, which features a slice of boudin noir sitting in a hunk of soft bread, all fried in brown butter noisette. You'll want two.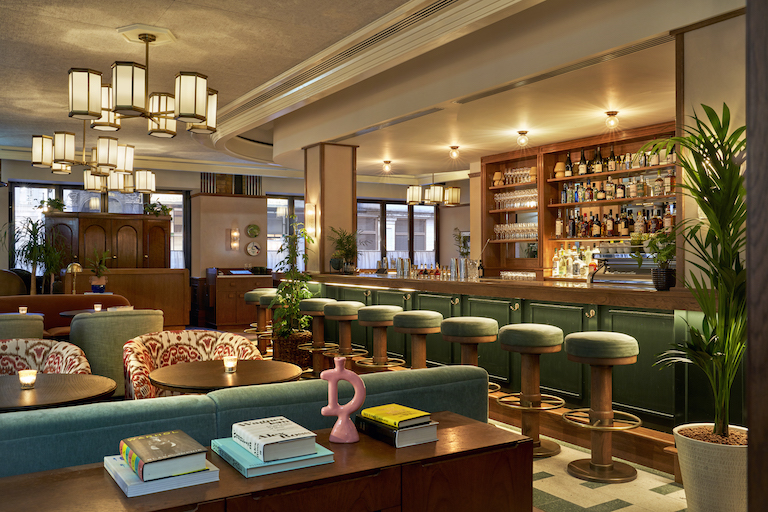 The cocktail bar sitting by the entrance isn't sitting idle either, with house originals like the decadently sweet Honeyed Nail (Scotch, mead, ginger & honey syrup, honeycomb) and a number that blends rhubarb with gin, marmalade, and Grand Marnier, called a Forced Breakfast…
…it's the most important drink of the day.
Note: Nessa is open now, seven days a week. You can check out their website or Instagram to find out more, and make a booking.
Nessa | 1 Warwick Street, W1B 5LR
---
Like keeping up with the latest openings? Discover more exciting London restaurants opening soon