You know those days when you're just feeling scatty? Maybe it's because you've had no sleep, or the texts and emails keep coming in faster than you can say no thank you, or maybe it's just the good ol' meddlings of mercury in retrograde.
In all this mental chaos, you just long for something that's pristine, serene; a place that makes you feel like you've got your sh*t together and organised. And that place is No.197 Chiswick Fire Station.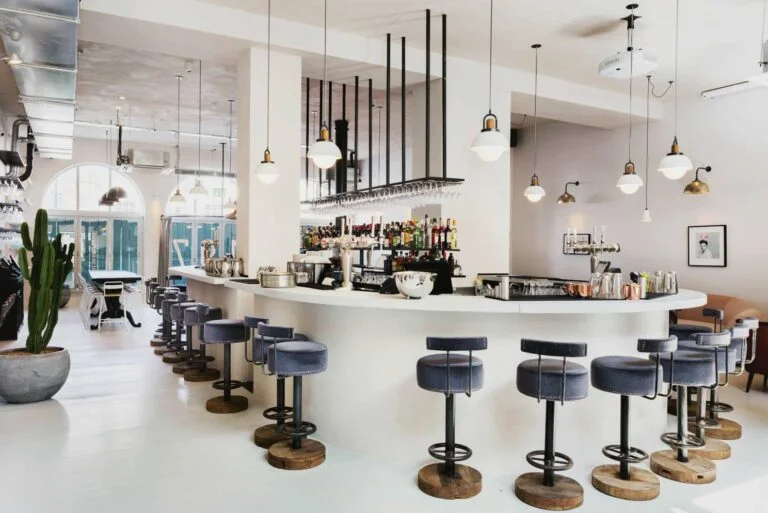 It's an excellent gastropub in the heart of leafy West London neighbourhood Chiswick. It's set inside a fire station dating back to 1891, but owners Darwin and Wallace (who are also the guys behind No. 32 The Old Town, 601 Queen's Road, and a few other places whose addresses you'll never need to google before visiting) have completely revamped this place to ooze sophistication, immaculacy, and beautiful simplicity; you would never know it was the base of firefighters up until 1963.
Step inside and you'll be greeted by a chalky white ceiling and walls, circling an enormous pure white oval bar which seeps into the clean white wooden floors. Standing tall around the bar are a load of velvet, midnight blue bar chairs. The rest of this sleek restaurant and bar is dressed up with thoughtfully placed plush, pink lemonade and crimson upholstered sofas and chairs, and long oak and mahogany panelled tables for large groups are dotted round the dining area.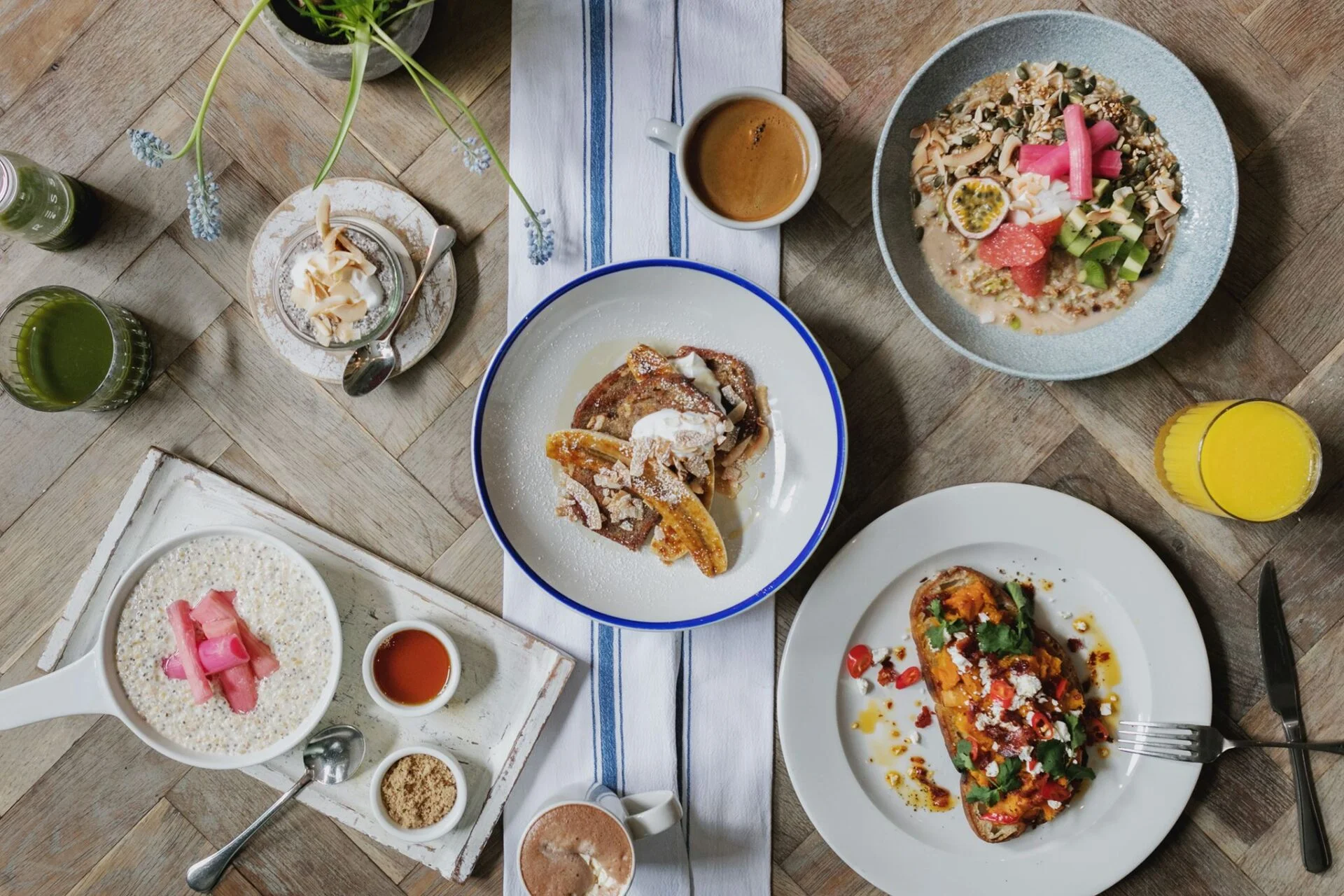 No.197 Chiswick Fire Station is an all-day hangout serving from breakfast to dinner… to your nightcap before bed, so you can soak up this unblemished environment for however long it takes you to knock said scattiness on the head. Heck, you could even start the day with light and fluffy ricotta pancakes with caramelised banana slices, dried fig and roasted hazelnut butter for brunch, then snap up a fine Sunday roast a few hours later.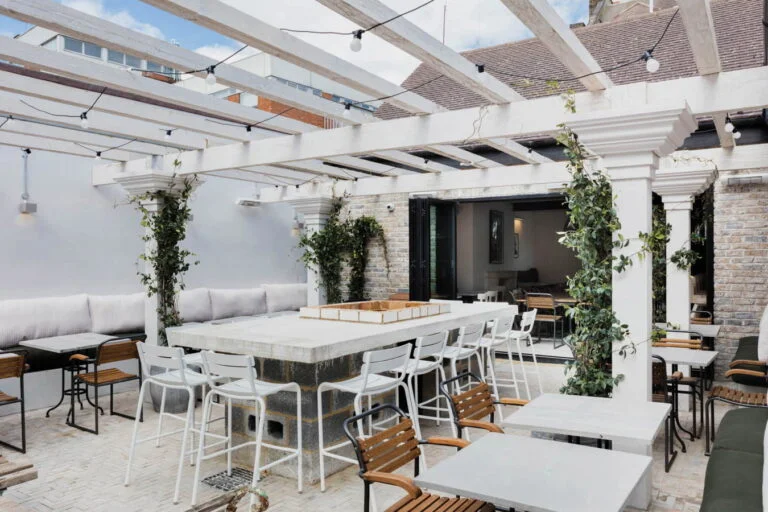 As for that huuuge bar, it lives up to its size. On the menu you'll find CBD-infused gin cocktails to really nudge you into the state of relaxation you need, and popcorn whiskey sours to shake things up.
And to top it all off, if you make your way to the back of the restaurant you'll find a sun-trapped terrace shaded by a pergola of trailing vines.
Perfect for when the mercury's rising.
NOTE: No.197 Chiswick Fire Station is open all-day, 7 days a week. You can book a table right here.
No.197 Chiswick Fire Station | 197-199 Chiswick High Rd, W4 2DR
---
Looking for more great eateries in Chiswick? Have a scan of the best restaurants in Chiswick…