Noble Rot Mayfair | A Sumptuous, Wine-Drenched Restaurant
Good news for all the Rotters in Mayfair.
That is, anyone who's a fan of Noble Rot in Bloomsbury and Soho, but regrettably finds themselves not there, but in Mayfair instead. Because the rot is truly setting in, and Dan Keeling & Mark Andrew have now unveiled a third installation of their widely beloved establishment there.
They've managed to pick one of the neighbourhood's more unruly spots, quite on purpose of course. You'll find Noble Rot Mayfair holed up 5 Trebeck Street, in an area that was known to many as the neighbourhood's red light district right up until the '80s. The building itself was once home to The Running Horse pub, a rickety maze of winding staircases, wonky floors, and wood paneling that was one of the city's earliest unofficial LGBTQ+ pubs. After that it became an Italian restaurant, then a French brasserie, and now, almost fusing the two, it's a modern European haven of fine food & fine wine.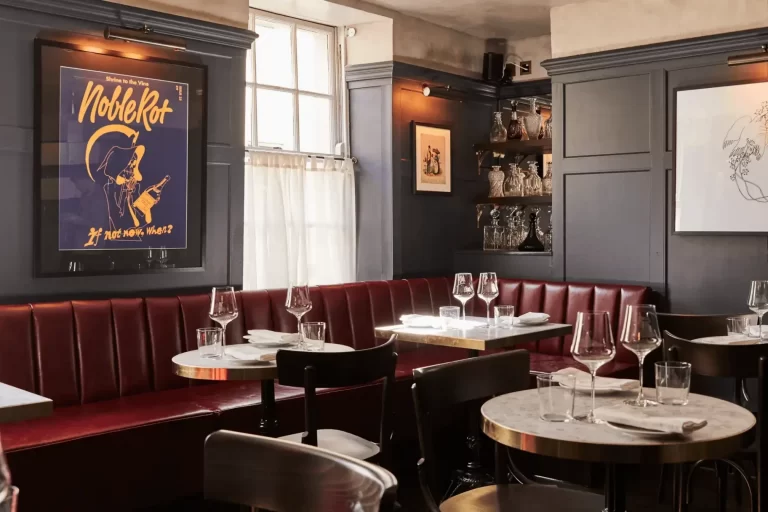 For anyone who hasn't had the immense pleasure of dining at Noble Rot, it's the kind of restaurant that's so good it can get away with putting the word 'rot' in its name, and still be utterly enchanting. That name is a reference to the fungus that persuades grapes to turn into some of the world's finest sweet wines, and both the Bloomsbury and Soho outposts are driven predominantly by the contents of their cellars. And for Noble Rot Mayfair, the show-runners have put together their "most ambitious wine list yet".
That might sound daunting, but they've kept things impressively approachable. Of course, you'll find their cult vinho verde, Chin Chin, which has made it onto the list of pretty much every restaurant and bar to have opened in London in the last few years. But they're catering for everyone, sourcing a splendid array of great wines for under £40 as well as rare vintages for the true wine aficionados.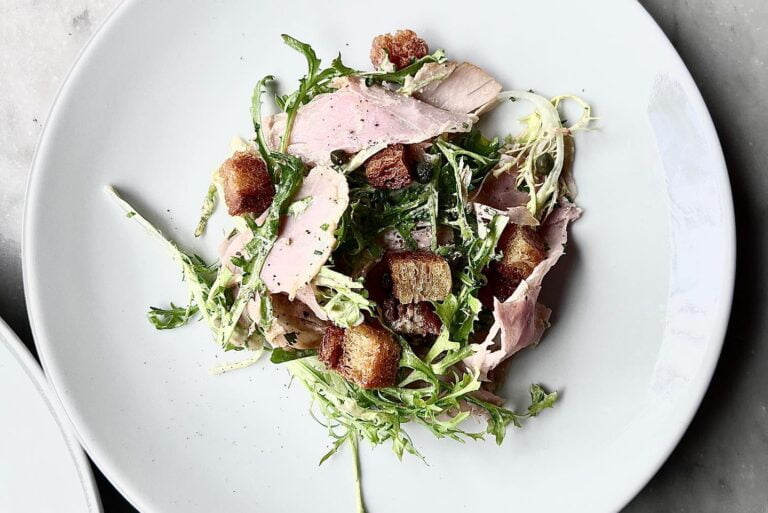 As for the food? Well, the menu has been put together by award-winning chef Stephen Harris (The Sportsman) and new head chef Adam Wood (previously at Perilla and The Square). Fittingly for the upmarket postcode, Noble Rot Mayfair's menu has been themed around 'indulgence', which translates to smoked eel with baked potato and Avruga caviar; artichoke & devilled rabbit liver salad; whole roast duck with cep gratin to share between two; and to finish, an Armagnac & coffee choux bun draped seductively in warm chocolate sauce (which you can also enjoy at the bar with a glass or two, should the need for choux suddenly arise while passing by). They've brought their famed lunch menu with them, too, serving two or three decadent courses for £22 and £26 respectively.
Offering that kind of value in one of London's most expensive neighbourhoods?
It's a Noble art.
NOTE: Noble Rot Mayfair has two areas; the bar, which is walk-in only, and the restaurant, both open for lunch Mon-Sat. You can find out more, and make a booking, HERE.
Noble Rot Mayfair | 5 Trebeck St, Shepherd Market, W1J 7LT
---
On the hunt for more places to dine in W1? Flip through the best Mayfair restaurants…