Noci Battersea Power Station | Fresh Pasta in South London
Battersea Power Station is continuing to ruthlessly wield its really-nice-but-also-quite-casual-restaurant tractor beam, and it's just nabbed itself an outpost of Noci to add to its ever-growing collection.
For those who aren't au fait with the Islington fresh pasta scene, Noci cut the ribbon just off Upper Street in March of last year, and it's been among the best places to get daily made, reasonably priced pasta dishes in the neighbourhood, mostly thanks to the stewardship of chef Louis Korovilas, whose carby CV is almost unrivalled – he was taught by Giorgio Locatelli himself, before becoming head chef at the excellent Bancone, and the equally lovely pasta palace, Tavolino.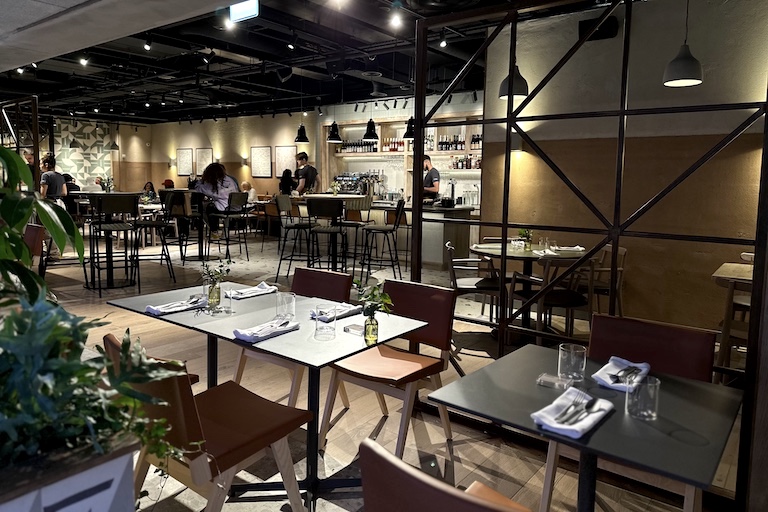 Well, now his hard work has come to fruition in the form of a second branch. You'll find it inside the turbine hall of the iconic building, at the North entrance, just down from the cinema. Inside, it's got all of the simple, utilitarian style Scandinavian charm of its predecessor, keeping things simple, and leaning into that casual vibe, while still keeping it comfortable enough for you to want to linger.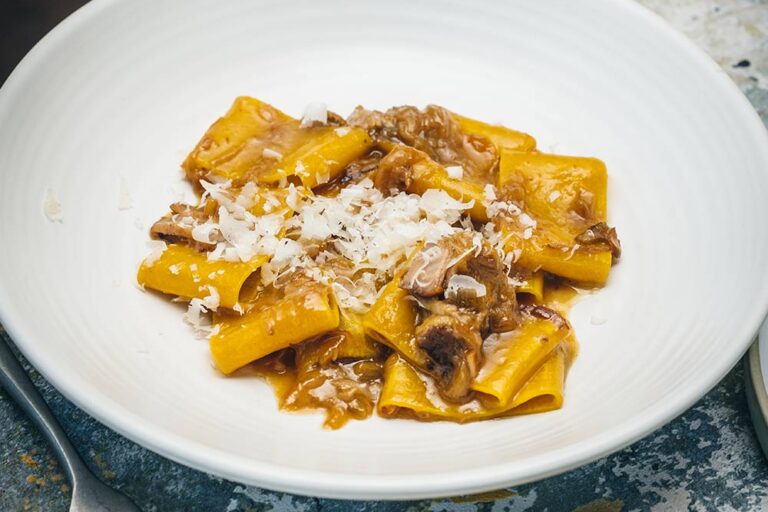 And as for the menu, well, believe it or not there is no gnocchi at Noci. As it turns out, the name is more than just a fancy pun, it's actually an Italian word for 'walnut'. Anyway, the pasta on offer involves the likes of slow-cooked beef shin & red wine ragu pappardelle; crab & ricotta raviolo with baby courgettes & pine nuts; and spring silk handkerchiefs with sautéed leeks, mint, peas, and walnuts. Then, to top it all off, there's ricotta cheesecake, and a gianduja chocolate & hazelnut budino (which is like what a chocolate mousse wants to be when it grows up).
And to drink? There are plenty of Italian wines, and some classic cocktails on tap including a couple of seasonal spritzes and a spicy Tommy's margarita.
It's powerful stuff.
NOTE: Noci Battersea Power Station is open now, seven days a week. You can find out more and book a table right here.
Noci | Battersea Power Station, Circus Rd W, Nine Elms, SW11 8AL
---
Like newly minted carbs? Here are the best fresh pasta places in London.