Notto | Fresh Pasta on Piccadilly
The lockdown rules were pretty clear-cut: you either make sourdough, learn a new language, or become incredibly ripped.
Well Phil Howard, the rebel he is, decided that he was going to make fresh pasta.
His mail-order concept was named Otto – that's Italian for 'eight' – in honour of the fact that it's A) Italian and B) has eight menu items, and apparently it delivered in more ways than one. And, now that everyone's started sitting down in actual restaurants once again, he decided to create an actual restaurant that you can sit down in.
Only problem? There already IS a business called Otto. So, Phil Howard decided to clear up any confusion by calling his restaurant Notto. Which is notto bad idea, to be fair.
For anyone who doesn't have a mini-bio of Phil Howard spring immediately to mind upon the mention of his name, he's one of those elder statesmen chefs from the same generation that blessed us with Marco Pierre White, Gordon Ramsay, and Michel Roux Jr. And despite the fact that he's won as many Michelin Stars as his contemporaries (two at The Square, one at Elystan Street, one at Kitchen W8) with a few exceptions he's mostly shunned the limelight and the TV studio – he might otherwise be a household name.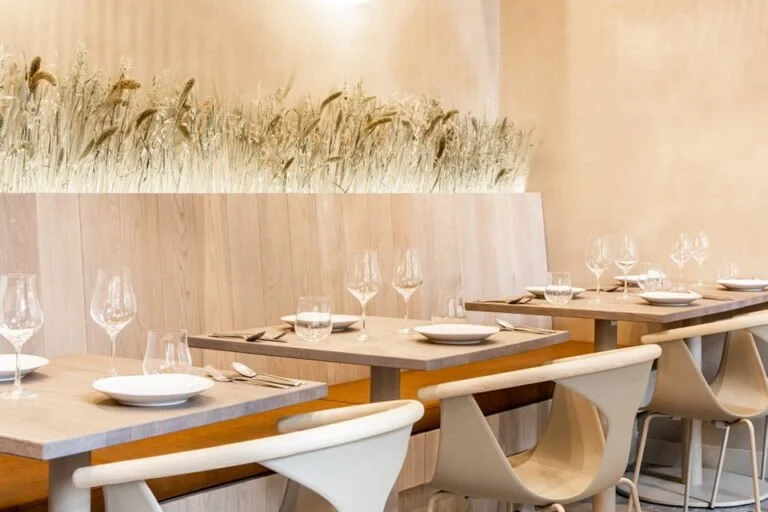 And Notto might just do that for him – you'll find it in a serene, airy corner space on Piccadilly, which seems like something of an oxymoron. It's amazingly peaceful, thanks to cool, pale walls and blonde woods, and beachy rattan shades hanging overhead. Even the fleet of chefs working in the open kitchen seem to maintain a state of complete calm.
At the helm of that kitchen is one Louis Korovilas, the specialist already behind some of London's best fresh pasta restaurants – Noci and Bancone. Frankly, if you could choose anyone to steer a ship like this, his name would probably be at the top of the shortlist.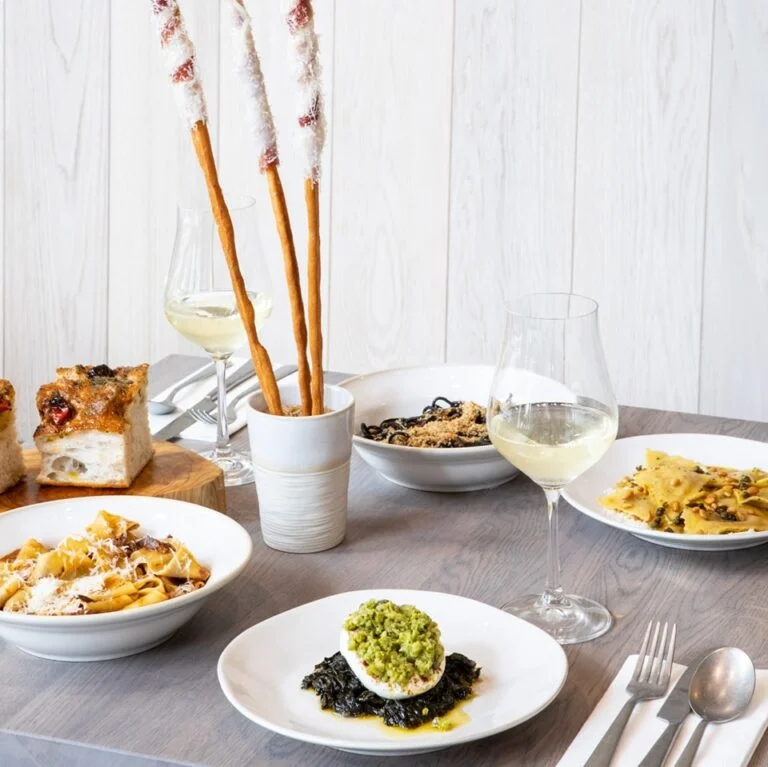 At Notto, it's certainly paid off. There's a rotating collection of eight pastas on the menu at any time, which might include pliant gnocchetti with smashed sausage, white wine, fennel & chilli; some silky pappardelle with slow-cooked shin of beef, plus oxtail & red wine; or jet black squid ink spaghetti with sardines & sweet peppers. Rounded out by some top-level focaccia, arancini and classic desserts, plus well-chosen wine to wash it all down, the menu is all thriller, no filler. And amazingly – for the talent on the team, the quality of the food, and the location, slap bang in one of London's priciest dining neighbourhoods – dishes generally top out at about £15.
Safe to say Notto delivers, too.
NOTE: Notto is open daily for lunch and dinner (closing at 8pm on Sundays). You can find out more, and book, HERE.
Notto | 198-200 Piccadilly, W1J 9EZ
---
Fancy a nightcap? Take a look at our pick of the Best Bars in Mayfair…