Italian food.
There are more than a fusilli puns to be made.
So instead we'll get on and tell you about one of the best places to find it: it's called Osteria Wolf, and it's a smart '60s-styled Italian eatery on Stoke Newington High Street, sporting olive green panels, mid-century chairs and marble-topped tables, with soft retro lighting hanging over the banquettes.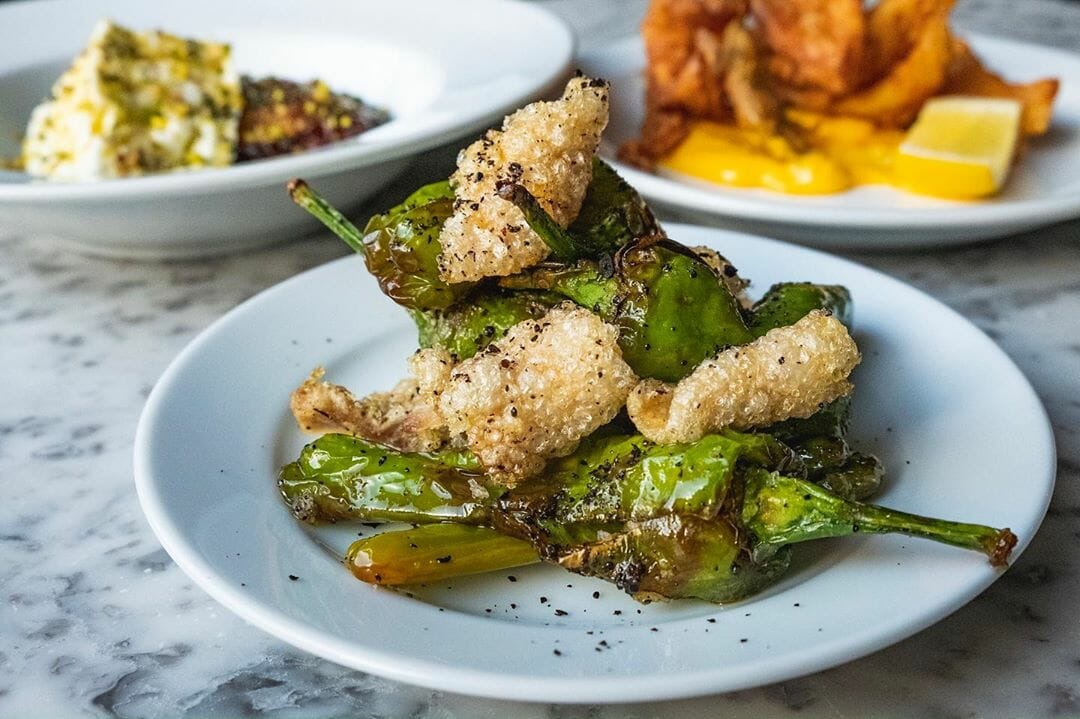 The menu reflects the seasonality that's so central to Italian cooking, and takes its inspiration from the length and breadth of the country. Which means you can tuck into starters like confit cod with wild garlic and hazelnuts, before moving onto braised squid taglierini (ribbon-shaped pasta); pork collar with tomato salad or brown butter hake before topping it all off with a classic tiramisu. And naturally, you can expect a whole roster of Italian drinks, from fresh, strong coffee to aperitivi and wine.
You'll wolf it down.
NOTE: Osteria Wolf is currently open Thurs-Sat, 6-11.30pm – you can reserve a table online HERE.
Osteria Wolf | 110 Stoke Newington High Street, N16 7NY
---
Like Italian grub? Check out the best pizzas in London