Welcome to The Ozone Coffee Roasters Café.
It was at the vanguard of third wave coffee shops in London that have been gradually transforming the city's caffeine scene. It hails from New Zealand (here's why that's a such a selling point), and here are the top three ways in which this place is better than your local Starbucks…..
1. The Interior
Quite appropriately, Ozone has a lot of atmosphere. Laid out over two floors – café on the ground floor, roastery downstairs – it has a raw, industrial look you won't find at Costa: exposed brickwork; brushed metal; hand-painted signs; high ceilings; weathered tables and leather booth seating.
2. The Food
Swap your damp Pret-a-Manger sandwich for an Ozone brunch of baked eggs with halloumi; a red pepper and spinach omelette or French toast with rose honey. Or head there at lunchtime for a steak sandwich with beetroot, aged cheddar and hand cut chips; or pork & fennel sausages with mash, spinach & brown onion gravy.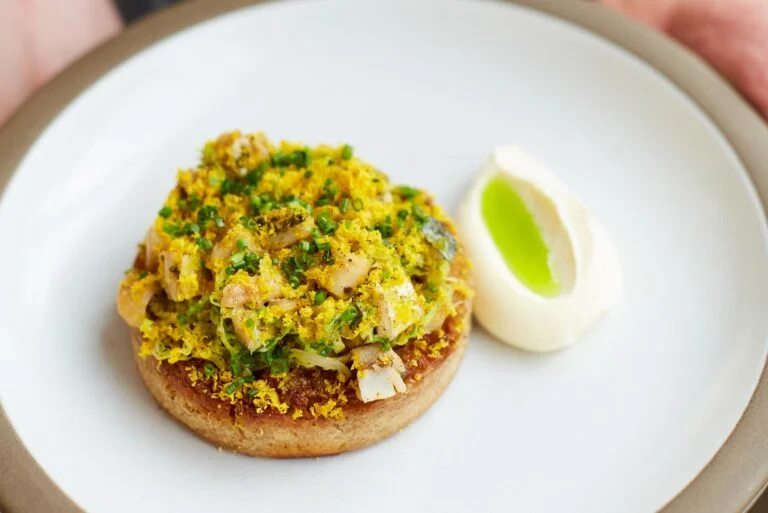 You can – and should – eve stick around for dinner, when you'll be able to wash down a Sutton Hoo chicken with burnt onions & chicken wing jus, or a salt-baked celeriac with braised greens & toasted kale with one of the best espresso martinis in the city.
3. The Roastery
So, while the upstairs café is all about brunching (and perching at the espresso bar for milkshakes and hot chocolate), the basement's where they actually roast the coffee cherries themselves (which is something of a big deal, and quite an advantage when you're a coffee shop), then and "cupping" (the technical term for "coffee tasting", apparently). Ozone use a traditional drum roaster to create their own blends, and enjoy inviting café guests to pop down to experience the roasting process themselves….
There are no holes in this ozone.
NOTE: Ozone Coffee Roasters Cafe is open daily, and they've also since expanded to Bethnal Green. You can find out more and make a booking right HERE. 
Ozone Coffee Roasters Cafe | 11 Leonard Street, Shoreditch, EC2A 4AQ
---
Making a day of it? Check out the best things to do in Shoreditch…