Pachamama East | Peruvian-Chinese Cuisine
Pachamama is the Incan goddess of fertility.
And her infinite fruitfulness has provided us not just with all the bounty of the earth, but also a nice little restaurant in Shoreditch.
It's called Pachamama East, and it's the offspring of the original Pachamama over in Marylebone, which is one of the restaurants at the tip of the Peruvian food spear that London's dining scene has been wielding so proudly over the last few years.
This sophomore space is serenely laid out with smart tiled floors, scattered greenery, a sunken marble-topped bar, and walls whose plaster has been ripped away in just a couple of subtle patches to expose the bare bricks beneath, almost as if to pay due deference to the neighbourhood's preferred aesthetic.
On the menu, they're following the original Pachamama format, by dividing the dishes up into Sea, Land, and Soil (the difference between the latter two being what's on the land and what's in the soil). You can expect the familiar favourites like sea bass ceviche marinaded in the restaurant's own tiger milk dressing, and plantain with yacón syrup, black olive and feta.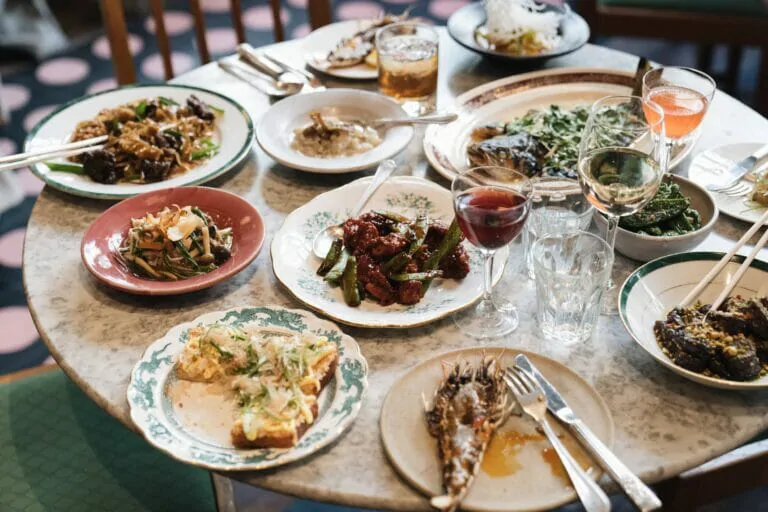 Here, however, Noma-trained executive chef John Javier is also introducing an Asian element to the menu, in the form of Chifa cuisine – the cross-over between Cantonese and Peruvian cooking that arrived with Chinese immigrants in the late 19th century. That means all-new dishes like mushroom mapo tofu; caramelised aubergine with peanuts; grilled prawns with miso and tamarind; and stir-fried chicken noodles with spring onions and oyster sauce.
Helping wash all of this down, there's that sunken bar we mentioned: the cocktails coming out from behind it include the likes of the Banana Negroni; the Carolina (like an almond and rose-laced Margarita) and an Old Fashioned made up with bourbon, bitters, and Coca Cola reduction.
Which makes for some good old fashioned fun.
NOTE: Pachamama East is open daily. You can book a table and find out more at their website right HERE.
Pachamama East | 73 Great Eastern Street, EC2A 3DT
---
Looking for a nightcap spot? Take a look at the Best Bars in Shoreditch