Papi | Amazing Small Plates by the HOT4U Chef
The guys behind the wildly popular pop up HOT4U just got their very own restaurant, and it's looking like everyone is going to be hot 4 it. You'll find it on London Fields' ever-shinier crown jewel, Mentmore Terrace, where its all-glass fronting is emblazoned in huge letters with the new name they've chosen: Papi.
Which is much more grown-up.
Just in case you didn't dip your own toes into the edgy post-lockdown popup scene, HOT4U is a team headed up by chef Matthew Scott. He's one of those rapidly rising stars of the next generation who doesn't just embrace the zero-waste philosophy, but actively helped to invent it. He worked as head chef at the innovatively sustainable Cub before you-know-what sent him home. But instead of binging Netflix, he set about creating his own zero-waste delivery service (for people who were binging Netflix), which then became a series of zero-waste pop ups, and has now finally blossomed into a zero-waste restaurant.  Put simply, the man hasn't been wasting his time.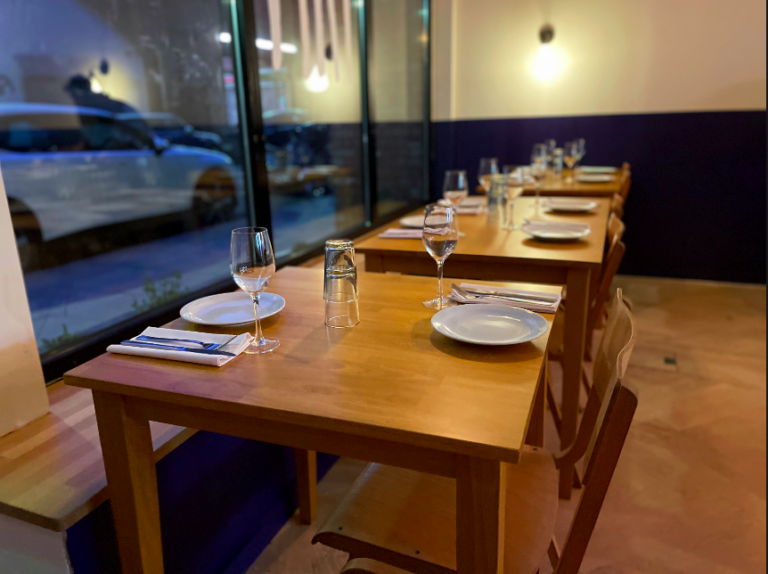 Now he's partnered up with Charlie Carr of Wingnut Wines. The restaurant they've gotten themselves is an extremely simple, almost Spartan space, with blonde wood walls & floors encasing blonde wood furnishings, and the occasional splash of blue for contrast. But right at the back, there's a bar hemming in a tiny, two-person open kitchen. And one of the people in that kitchen will invariably be Matthew, who beavers away diligently slicing, grilling, and occasionally firing out balloons of flame from a huge blowtorch.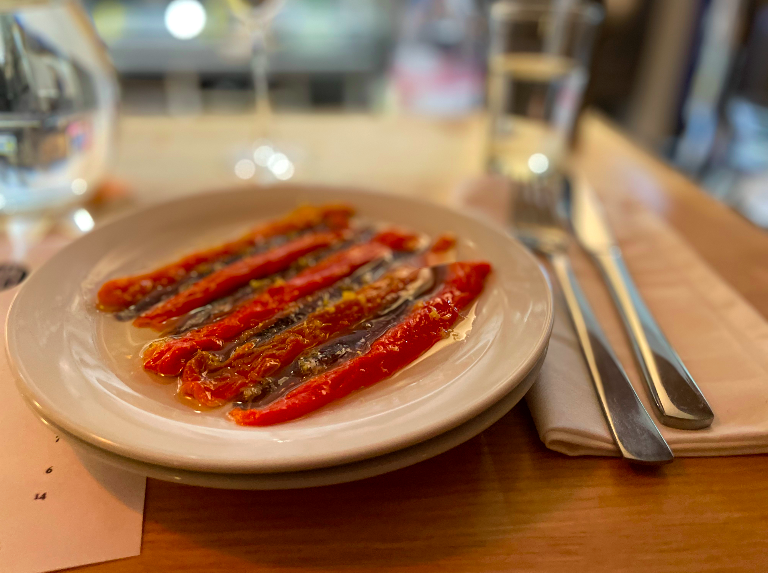 And the food he's cooking up? Well, put simply this man fell out of the creative-and-well-executed-dishes tree and hit every branch on the way down. The menu changes with the breeze, but a few of the opening numbers include oysters decorated with iced rhubarb; huge hunks of squidgey grilled garlic bread with fresh cheese piped on top in a beautiful swirl; hearty smoked rabbit sausage with turmeric, lime, and bitter leaves; and immensely flavoursome skrei cod with leeks & leek oil ("the leeks are fresh" as the sous chef tells us, "from my mum's garden in Walthamstow"). And sure, this kind of Dadaist jumble of ingredients can sometimes be the result of a chef's ambition biting off more than it can chew – but not here. Everything is skilfully executed, and wonderfully tasty.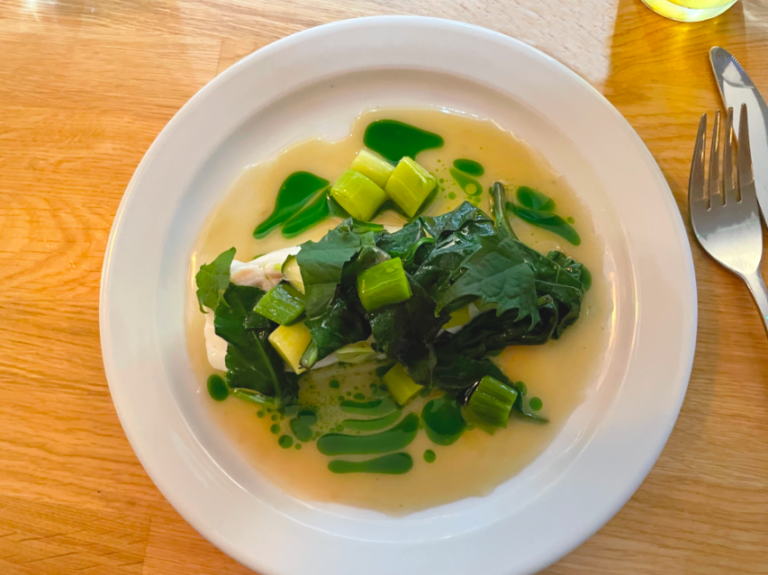 Then there's the downstairs area, the bar. It's a low-lit nook of a space, with a considerably more intimate vibe than the restaurant upstairs. This is the domain of Scott's partner in this whole endeavour: Charlie Carr of Wingnut Wines, who's supplying all manner of rare, under-repped, and small-batch booze. Of course, much like the food menu, the wine list will change ever couple of days too, and will never be too pricey.
They can change up the names all they want…
…this place is still going to be hot.
NOTE: Papi is open now, Wednesday-Sunday. You can take a look at their latest on Insta here, and book at a table right here. 
Papi | 1F Mentmore Terrace, E8 3PN
---
Hanging out in the area? Have a peep at our itinerary for a perfect Saturday Morning in London Fields…