Pasero | Popular Supper Club Turned Neighbourhood Dining Hotspot
Seven Sisters – that patch of North London that was named after a circle of elm trees (not female siblings, nuns, or people doing it for themselves) – has landed itself a neighbourhood hotspot.
It's called Pasero, and it's just a short walk from the tube station. It's one of those 3-in-1 projects that just tick every box; tripling up as an excellent restaurant, wine bar & deli for N15 locals, and those that find themselves up north. By day, Pasero offers freshly baked loaves, pastries, and cups of coffee while you answer some emails. Come the evening, it transforms into an intimate-but-not-too-intense date spot. And during all of this, you can get the dishes that made the original Pasero supper club so successful, thanks to owner Genevieve Sparrow.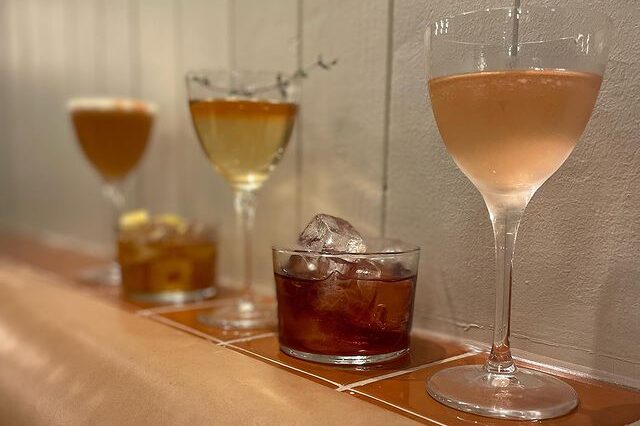 Inside it's all very mid-century in design. The space works a deep olive ceiling with about a dozen sphere pendant lights. The interior is jazzed up with a lot of warm, earth tones; glazed terracotta tiling supports the padded wall seats, a mid-century sideboard greets you on your way to the loo, and behind the bar are large, teak open cabinets decked out with many bottles of wine & general deli delights (which you can absolutely take home). It feels like a laid-back a 1970s home… that happens to have waiters.
Originally, Pasero was set to have its own long-term menu, but the place has now pivoted to become a receptacle for some amazing travelling chefs. Following a residency by Ling Ling's, the line-up for autumn 2023 includes James Cochran of 12:51, chef-musician Denai Moore, and small plates whizz Michael Bagnall. Each chef tends to pop in for just a week, so keep an eye on their announcements, and book, here.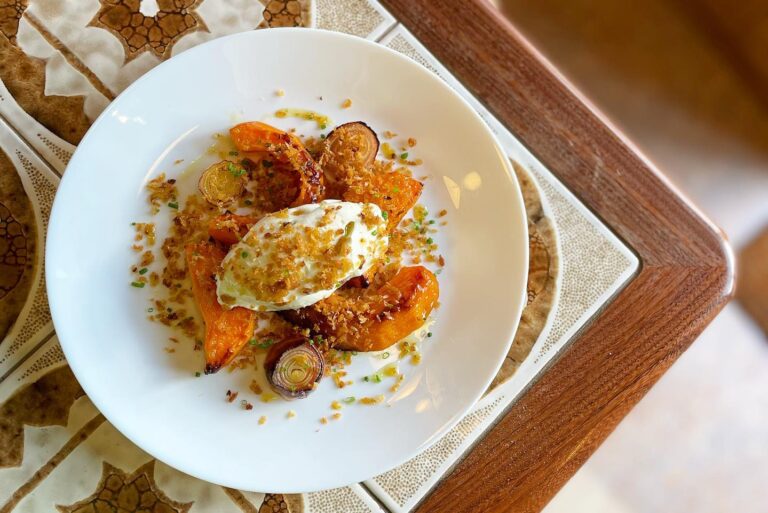 You may guess this from the number of bottles on display, but the Pasero team gets wine, too. And as anyone who knows their wine these days knows, the best stuff right now is low intervention wines. So, all that deliciousness can be enhanced or washed down with a glass or two of wine on tap by Uncharted, or perhaps a bottle of unfiltered bubbles.
Doesn't that sound good.
NOTE: Pasero is open daily from morning until late. You can find out more or book a table right here.
Pasero | 120a W Green Rd, South Tottenham, London N15 5AA
---
Knocking about in North London? Why not check out the best bars in North London…