London has no Michelin Starred restaurants east of Bethnal Green.
That's not to say that there aren't any good restaurants. Peninsula is proof of that. Nor is it to say that the Michelin guide is the be-all and end-all of anything at all. But it is a fairly good yardstick with which to measure the gradual emergence of the East End's fine dining scene – 10 years ago, the furthest East the Michelin man would go was Aldgate. It's gradually expanding outwards. And now Greenwich is somewhat spoilt for fine dining options, in large part thanks to places like Peninsula.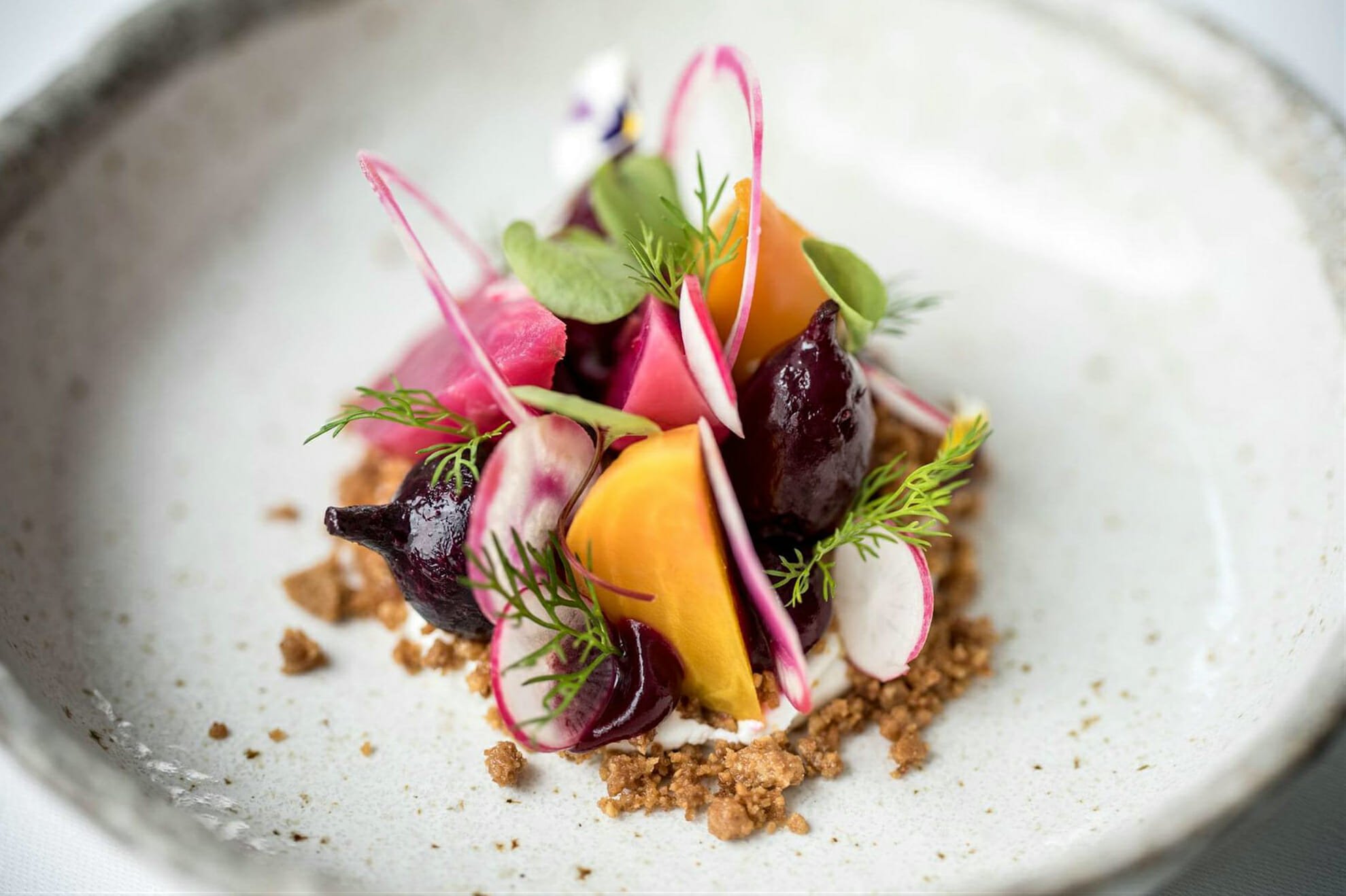 You'll find it – surprise, surprise – on the Greenwich Peninsula, parked on the second floor of the InterContinental hotel next to the O2. It's got views spanning out across the river over to Canary Wharf over on the other side, which it makes the most of with some floor-to-ceiling windows. Inside, the decor is fairly formal, with white table cloths and a generous helping of regal purple fabric across the plush seating.
That formality is matched by the dishes, which are the real star here. The menu's broadly European, and includes plates artfully decorated with the likes of braised pheasant with madeira & salsify; roasted monkfish with cauliflower and saffron cream; and some smoked dark chocolate with clementine and pistachio. There is no a la carte here, it's fine dining all the way, and you can choose from the three-course set menu, or dive into the full 7-course tasting menu. So long as everyone on the table is with you.
To go with it all, there are roughly 400 bottles of wine on their list which means that a) you'll be wise to consult the sommelier, and b) they most likely have exactly the right bottle for your meal hiding somewhere in the cellar.
Just go easy, lest you end up looking like the Michelin Man.
NOTE: Peninsula is temporarily closed due to COVID-19. We'll update the page once it's opened. In the meantime, you can find out more at their website right HERE.
Peninsula | 2nd Floor, 1 Waterview Dr, Greenwich Peninsula, SE10 0TW
---
Looking for other great restaurants in Greenwich? We have a whole list of them here.