We were big fans of the late restaurateur Russell Norman here: no secret about that.
Spuntino brought a taste of downtown NYC to Soho in 2011, to huge critical acclaim. His last opening, Trattoria Brutto, remains a cult spot in Clerkenwell. But we still return time and again to his original Venetian bacarò in Soho, Polpo, and its West London sibling, Polpo Chelsea.
Located on the Duke of York square right by the Saatchi Gallery, Polpo Chelsea shares a few things in common with the original: the "Italian Tapas" dishes (from pizzette and salads to meatballs and cicchetti); the distressed walls; the tiled floors; the bar stool dining; the "lived in" feel and the hip, tattooed staff.
You'll feel as though you've been here before, and enjoyed every minute of it.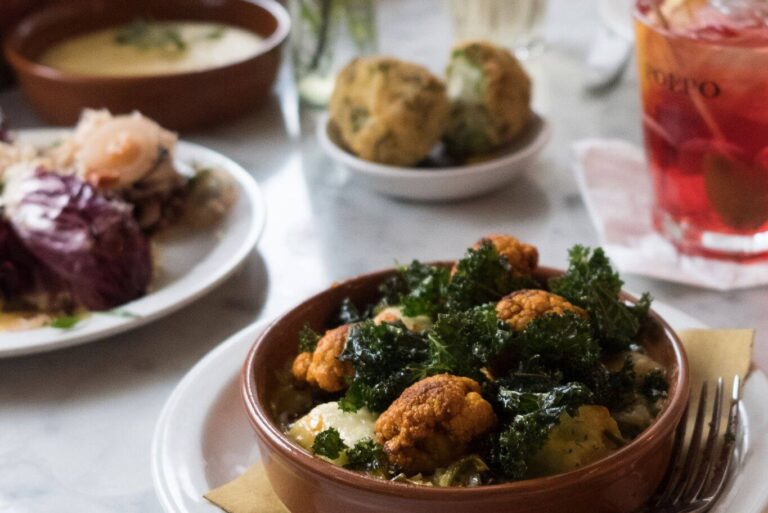 Filled with the romantic glow of candlelight, Polpo Chelsea is as intimate as each of the others, with the added bonus that on summery days you can spill out onto the huge, parasol-shaded terrace outside for ice-cold negronis and a slice of la dolce vita. In addition this is a place that you can book, and it's always a good idea to do so.
On the menu: their tried-and-tested combination of Venetian snacks (truffled potato croquettes, chicken liver crostini); small pizzas topped with spinach & runny egg or melt-in-the-mouth bresaola; salads; pasta dishes and, to cap it off, a wodge of tiramisu as tall as your fist…
…but somehow still small enough to find room for.
NOTE: Polpo Chelsea is open daily. You can find out more, and book a table, HERE.
Polpo Chelsea | 81 Duke Of York Square, London, SW3 4LY
---
While you're in the area… Take a stroll round the best restaurants in Chelsea