Portland | Modern European In Fitzrovia 
Opening a restaurant called Portland on Great Portland Street leaves little room for error…
Although, then again, error isn't something co-founders Will Lander and Daniel Morgenthau – whose joint CV includes both Quality Chop House and 10 Greek Street – are used to. They both learnt their craft at two of London's most esteemed restaurants, before deciding to take a punt and set up on their own.
And again, when we say 'take a punt', we really mean 'drafting in two of the city's top chefs to help them do it'. When Portland first opened in January 2015, the kitchen was headed up by Stuart Andrew and Merlin Labron-Johnson (the latter of whom has gone on to open his own Michelin-starred restaurant, Osip in Somerset). Andrew is still manning the pans here, and continues to uphold Portland's founding philosophy: to serve simple but creative Modern European food, in a cool, laid-back setting.
…with a Michelin star.
Portland has a smart-casual uniform of slightly Scandi-esque minimalism. White-washed walls and bare wooden tables are off-set by olive green seating and warmly-lit pendant lights. Handsome wooden-framed menu boards are chalked with the day's specials; and the white-tiled open kitchen is fronted by wooden shelves stuffed full of multi-coloured pickles (an exciting hint at what's to come).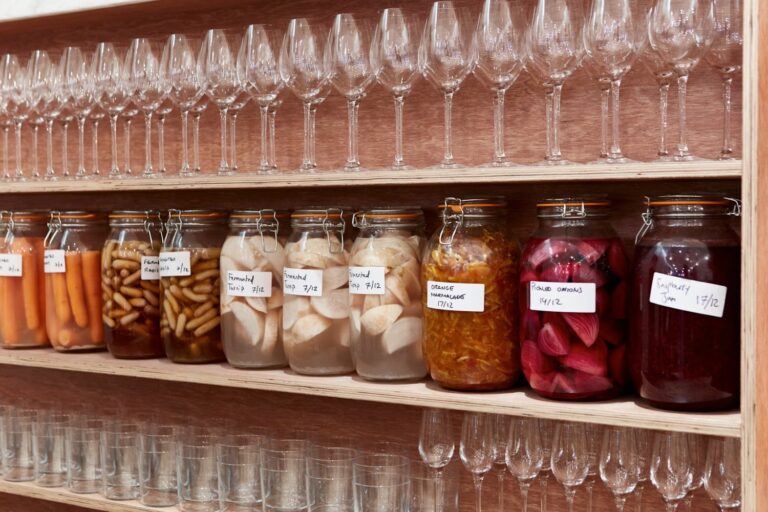 When deciding what to eat you can either to go for the £75 prix fixe (£49 at lunch) which, for Michelin-starred food, feels seriously reasonable; or plump for the more elaborate tasting menu. At £95, this will take you through seven beautifully constructed dishes, with the option to add a wine pairing for £69, and the whole suite of dietary alternatives available, from vegan to gluten-free.
Nothing is too fancy – you still have a proper sense of what you're eating – but all of the dishes have their own original Portland twist. The venison ravioli is given an incredible richness with red wine, aged Parmesan and cured heart. The potato terrine arrives with a seaweed sabayon and egg yolk. For dessert there's the London honey cake, with rhubarb and lavender; or a tangy yuzu curd with meringue and black sesame.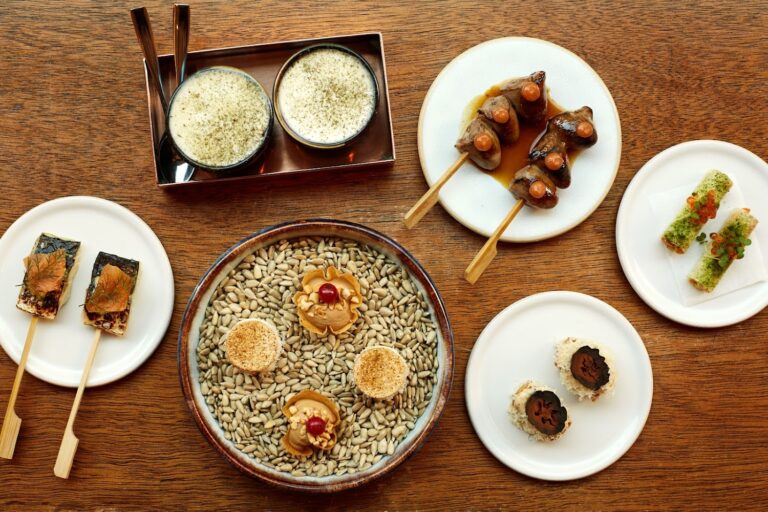 The wine is taken just as seriously as the food here, with a wine list just shy of 200 (much of which is reasonably priced). Portland also has a small but utterly thrilling 'Single Bottle List', made up only the finest, rarest, and most exotic wines, which you'll need to reserve ahead to make sure nobody nabs it before you get there.
No Yellow Tail Shiraz then.
NOTE: Portland is open for lunch and dinner Tues-Sat. You can find out more, and reserve a table or their private dining room, HERE.
Portland | 113 Great Portland Street, Fitzrovia, W1W 6QQ
---
Like dining out? Check out our guide to the best restaurant in every London neighbourhood