Randall & Aubin | Soho's Legendary Seafood Spot
There is no 'i' in team.
But there is an 'eat'. Kind of.
A sentiment that the co-founders of Randall & Aubin took to heart when they set up shop in 1996, turning what was a butcher's shop (they kept the name) into an Anglo-French brasserie filled with with 18th century French chandeliers, disco balls, high bar-style seating, a ton of seafood, and a cellar-full of Champagne. It's the latter two that they're famous for. Here's how it breaks down…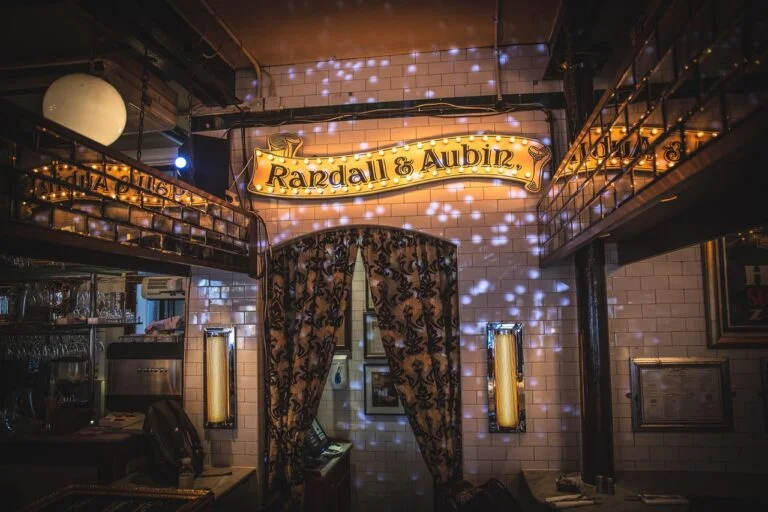 THE SEAFOOD
Randall & Aubin's menu tips its cap to British produce with hand-picked Devon crab, a bouillabaisse made with mixed West Country fish, plenty of langoustines, lobsters, and oysters on ice in the huge bar you'll see as you enter.
If for some weird reason you're here but you don't want seafood, then you can spring for dishes with meat from Aubrey Allen of Leamington Spa (butcher to the royal family). The dessert menu is compact, but a few of the old favourites are present: the sticky toffee pudding or apple crumble tart are bound to end the meal on a reassuringly indulgent note.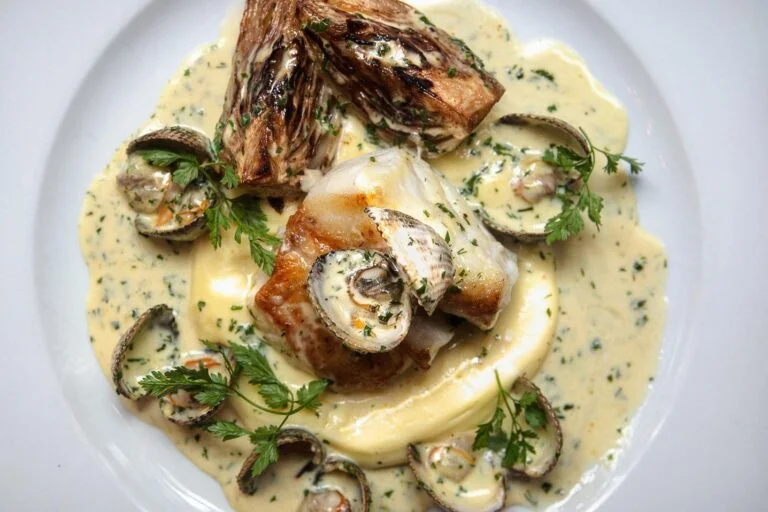 THE CHAMPAGNE
Randall & Aubin has only about ten bubblies, but it's a very well manicured list; there's a house variety from Sussex, and they even have their own label (made entirely from black grapes, it's the real deal).
If for some absurd reason you aren't into Champagne either, there's a generous selection of over 50 worldly wines joined by classic sparkling and long cocktails, and half a dozen varieties of martini. A small but interesting assortment of beers are available, too – from a local Whitstable Bay Blond from Kent to the Einstok White Ale from Iceland.
Should be enough to get your i in.
NOTE: Randall & Aubin is open for lunch and dinner seven days a week. They hold back tables for walk-ins, but you can also make a reservation right HERE.
Randall & Aubin | 16 Brewer Street, W1F 0SG
---
Like dining out in central London? Check out the best Soho restaurants