Rita's have been appearing here and there since 2012 in various guises, including pop ups, residencies, and permanent restaurants (…that fate decided were actually pop ups too).
And now, finally, almost a decade on it looks like they might have just cracked it.
Rita's will open up on Soho's Lexington Street, and it's going to serve the American-style comfort food they've become much beloved for. Once upon a time, you could order fried chicken on stout wallfes (covered in sausage gravy); some Cajun-fried seabass with radicchio 'slaw; a side of bacon; and an Oreo pie with ice tea jelly to finish. And those times will be with us once again when Rita's reopens.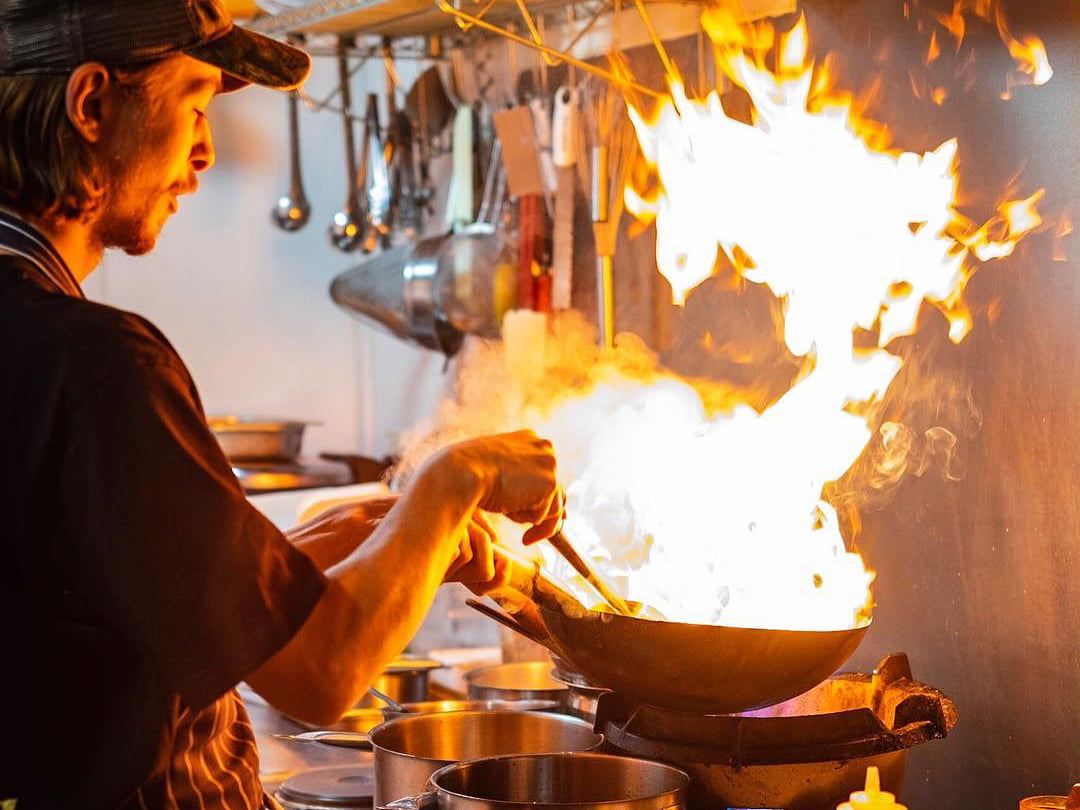 And open it shall. In fact, they already have the space. However, what with restaurants being kaput right now, they've had to temporarily open it as Bodega Ritas, biding the time until the lockdown ends by slinging a lot of low-intervention and biodynamic wines, pre-mixed cocktails, and NY deli-style subs. You can score their signature marg (hence the name Rita's) which includes a healthy dose of hibiscus, as well as a little Ponche de Vino Tinto, a hot Mexican red wine punch, among many others.
They'll certainly help pass the time.
NOTE: Rita's is set to open this spring. In the meantime, you can score something from their online shop, or see the menu for Bodega Rita's at their website right HERE.
Rita's | 49 Lexington Street, W1F 9AP
---
Check out our massive article filled with all of our favourite outdoor restaurants in London