London has plenty of rooftop bars.
And London has plenty of igloos.
But rooftop igloos?
Those are somewhat more difficult to come by. Unless you're at Aviary, of course, who happen to have a bunch of them. For those who haven't been, Aviary is a rooftop restaurant seated on the 10th floor of one of Finsbury Square's taller buildings, the Montcalm Hotel. That gives it a very respectable 6,000 sq ft to play with, and they've decided to use a bunch of it to lay down eight snowglobe-esque domes, giving them all a peachy view over the city skyline.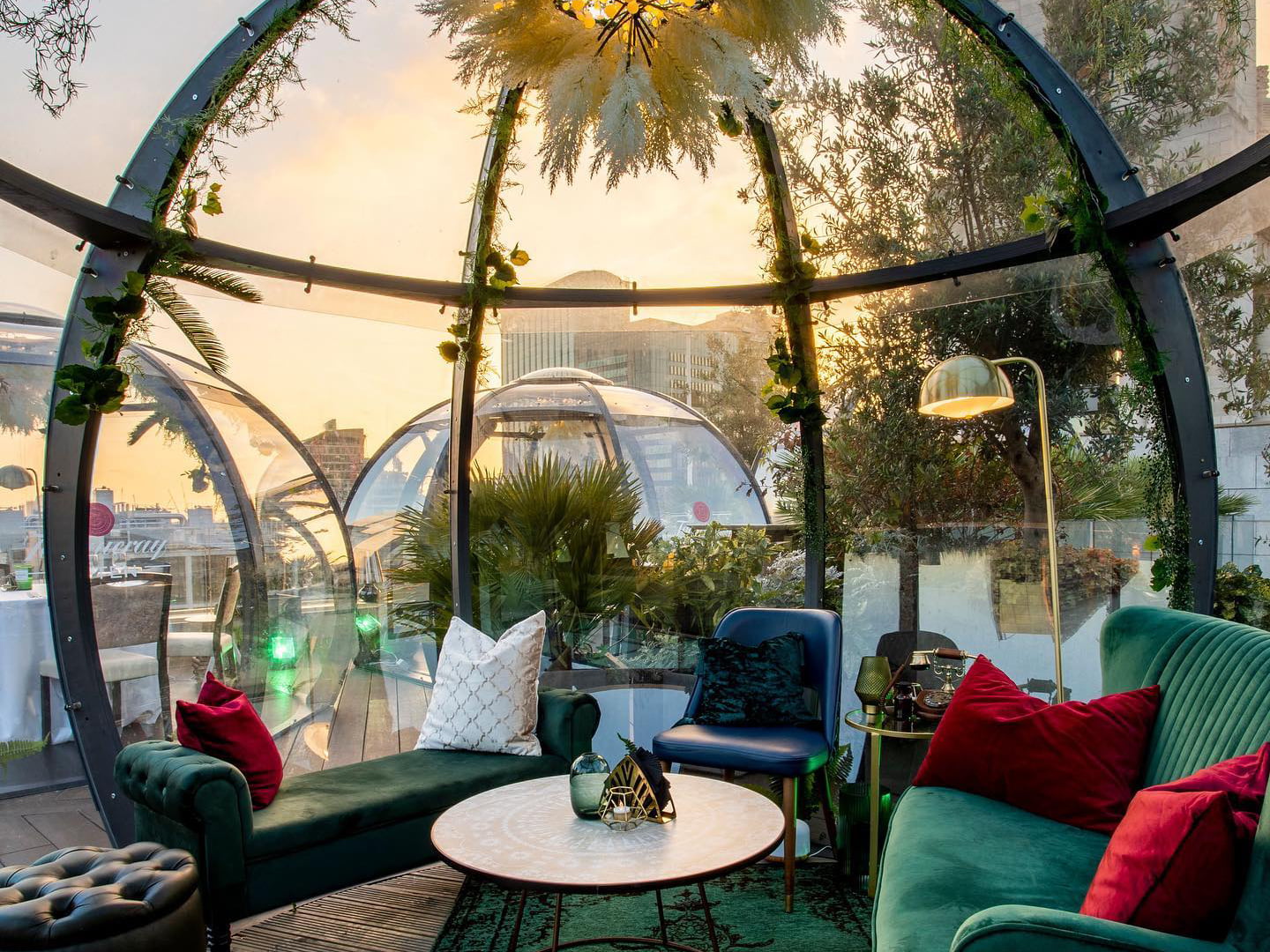 The igloos themselves come in two flavours: dining, and drinking. If you need any explanation as to what they're used for, you've been doing too much of one of the latter. One type has sofas, the other has full-on restaurant tables, and both have heaters. Which is useful, because during Covid restrictions, the doors need to remain open, lest the place basically turn into a huge germ incubator.
The food is ambitious without ever tipping over into pretentious, and the current terrace menu features the likes of steak tartare with confit egg yolk and crispy shallots; some grilled Atlantic red prawns with garlic butter and charred lemon; and some coal oven roast courgettes with goat's cheese mousse. When indoor dining is officially allowed to resume, you'll be be treated to the likes of miso-glazed rolled pork belly with roast shiitake, and daily changing cuts of 45-day aged beef scorched in a 550°C cast iron Bertha coal oven.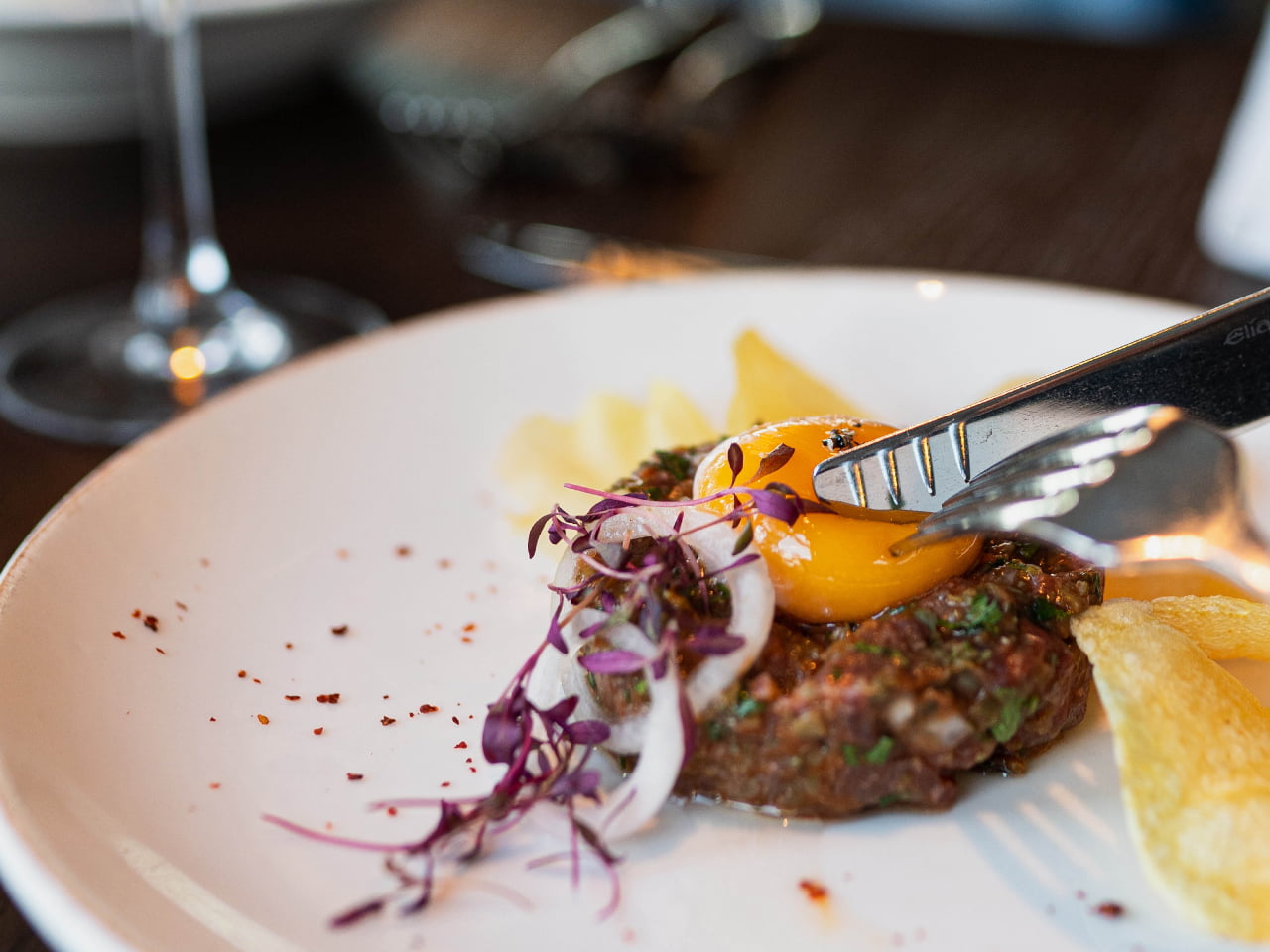 And the drinks? Well, there's a standard-issue range of classic cocktails, as well as a few neat house originals – the Ginger Robin, for instance, blends rhubarb gin with ginger syrup & ginger ale. And naturally there's a champagne menu with seventeen different varieties. And three different magnums.
This is still The City, after all.
NOTE: Aviary is open, and its rooftop igloos are available to book right now. You can find out more, and secure your igloo with no deposit required (although there is a cancellation fee) at the website right HERE.
Aviary | 22-25 Finsbury Square, EC2A 1DX
---
Looking for outdoor dining ideas? Behold our list of (really good) places to eat outside in London