St. Clair describes itself as a restaurant and 'fish boutique'.
Which – we assumed – was somewhere for turbot to get dressed up in all their fin-ery.
Turns out, they're a very fancy fishmongers. And in this case, the sliiight pretentiousness is justified, because the seafood they sell is the equivalent of pescatarian Prada. With a different offering each day, depending on what's come in off the boats, it's all priced by the kilo, and they'll take care of as much of the prep as you need (even going so far as to er, actually cook it).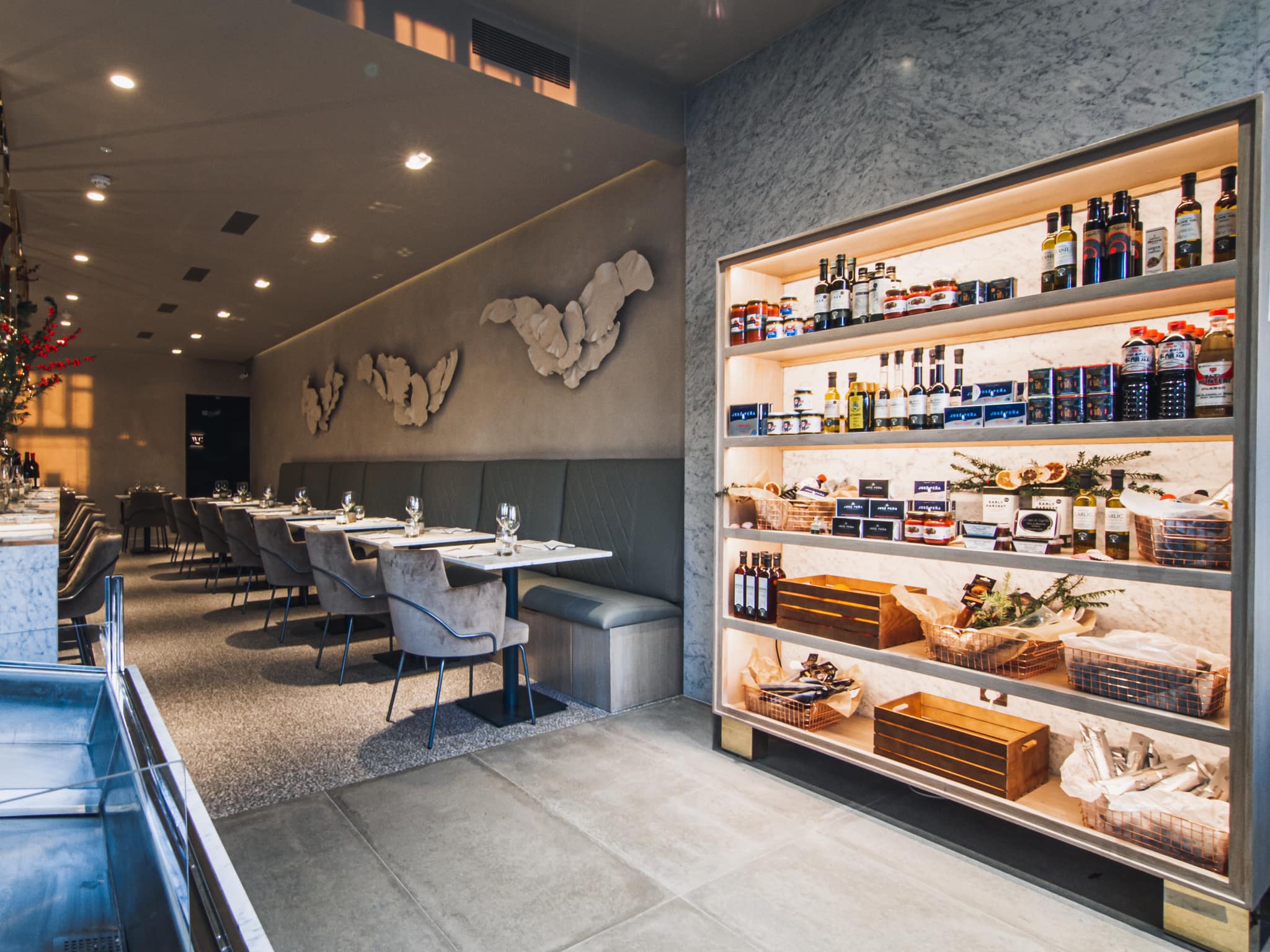 In that case, though, it's worth taking a seat and letting them treat you to the whole shebang. For behind the fish counters is a sleek cevicheria, a small restaurant where they're serving a menu of Nikkei dishes, created when Japanese migrants arrived in Peru. Up for grabs: meaty king prawns in a spiced clarified butter sauce; 'mackerelmole', marrying smoked mackerel with avocado and olive oil; sourdough with wakame seaweed & matcha butter; and four types of oysters, served with a Riesling mignonette (Italians will enjoy the typo).
The ceviche is standout: the house signature is a classic take with seabass, sweet potato, and giant corn, but variations include the salmon and passionfruit ceviche (with shaved fennel & watermelon), and the tuna tataki (with premium-grade fish, toasted cashews and truffle ponzu). Unsurprising, since head chef Jorge Baumhauer da Silva used to head up the kitchens at Ceviche.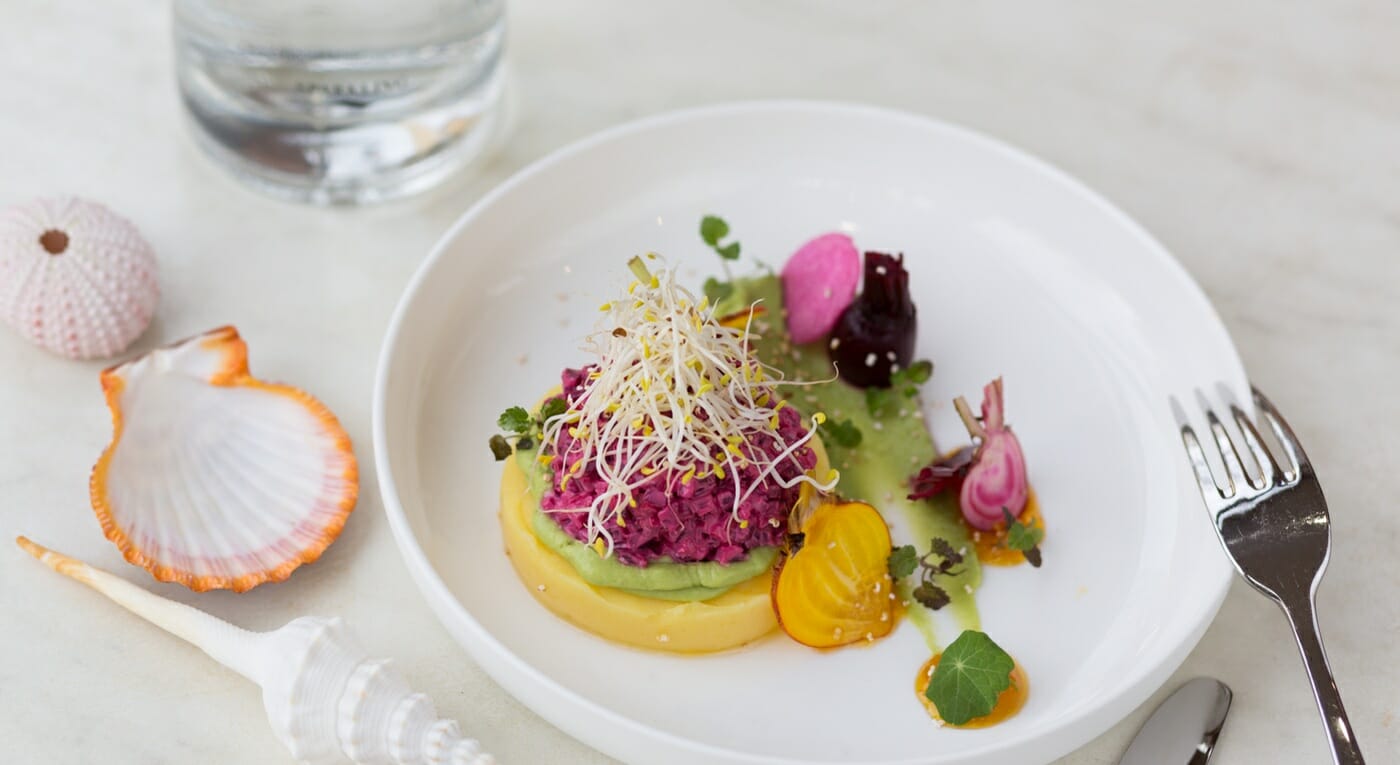 The fish fares just as well with a little heat, too. There's pan-fried halibut with a mussel emulsion; a moqueca (Brazilian fish stew) with tiger prawns, clams, mussels, and a kick of Scotch bonnet; and – for anyone who wandered in without clocking the fish boutique – 12-hour slow-cooked short ribs, served with smoked potato mash. A word to the wise: you can get those ribs on the breakfast menu, too, alongside OJ and a coffee, for a mere tenner.
Washing all this down is a fantastic list of wines and sake, including a bottle of fizz made from kōshu grapes grown in the shadow of Mount Fuji.
Just don't have too many, or you'll be demanding to try something on from the boutique.
NOTE: St. Clair is open daily, 9am-10pm. You can find out more, and book a table, HERE.
St. Clair | 22 The Pavement, Clapham, London SW4 0HY
---
Like fishmongers-turned-seafood bars? Make a trip to The Sea, The Sea