The Bingham Riverhouse | A Richmond Institution, Refreshed
Like the river it sits next to, the Bingham Riverhouse is an ancient, essential piece of the local landscape.
And like the river, despite its age, it's still very current.
You'll find it on the leafier banks of the Thames just down from Richmond bridge, where it's been an institution for decades; initially as a bed & breakfast in the eighties, then as Richmond's first boutique hotel in 2006 and now, after one of their regular refurbs, the space has become something like a fine dining restaurant that just happens to have a few gorgeous rooms above it. They've even given it a new name: The Bingham Riverhouse.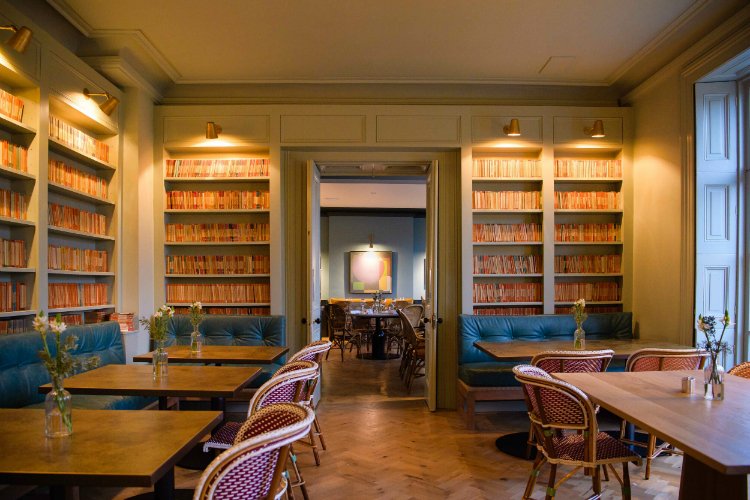 The venue itself is a huge, stately Georgian townhouse (in fact, it was originally built as two houses back in 1740) whose impressive height allows most of its rooms to overlook both the river and the venue's own garden. And that garden isn't just your garden variety garden, either – it's also used to grow a great deal of the culinary herbs they use in the kitchen, too.
Downstairs, where a great deal of the sprucing has been done, there's the the freshly refurbed double-height pink Drawing Room with French windows leading out onto a terrace, which acts as a breakfast bar in the morning, and an actual bar in the evenings. The space that was the cocktail lounge is now a library room, which is named so because it's surrounded by floor-to-ceiling by bookshelves filled with Penguin Classics. Walking through that, you'll come to the real heart of the place:
THE RESTAURANT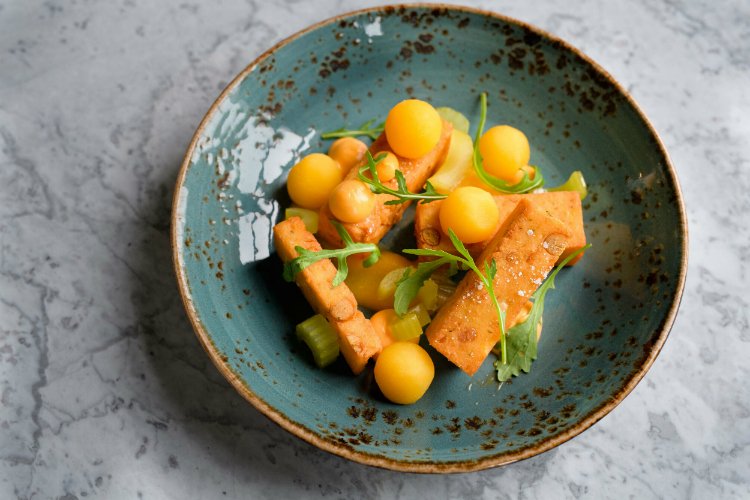 Decked out with bentwood cane chairs, smart parquet flooring, and marbled-ink lampshades the space feels very much like you're stepping into something quite quintessentially English. But for all its good looks, the space is still nevertheless outshone by the food, and in the best possible way.
Put together by head chef Andrew Cole, you can spring for either a la carte or tasting menu options, with all the dishes rotating regularly. Expect the likes of a perfectly al dente, vibrantly green watercress risotto brightened with Thai pickled shallots, some broad beans, and a little horseradish cream; an unbelievably creamy teriyaki crab dish with avocado & tomato; some rich pork belly with wild garlic and carrots; and a striking bitter chocolate mousse paired up with some equally arresting blood orange sorbet.
THE ROOMS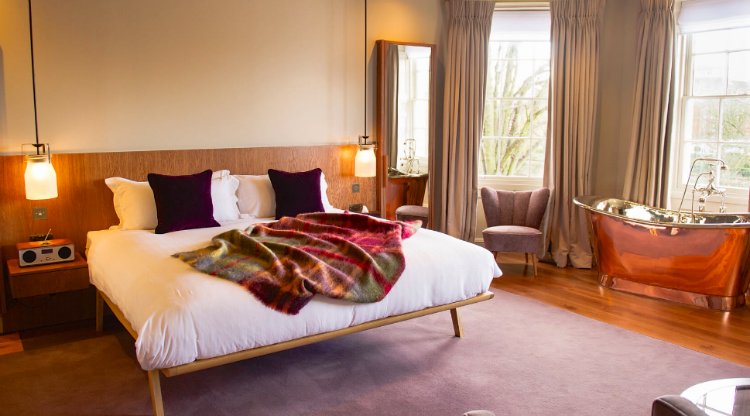 If you find yourself so over-encumbered with food you're unable to cope with the ride home (likely) you can always check-in to one of the rooms sitting above you, assuming you're not already staying there (also likely). Each of the 15 rooms is named after a classical poet in tribute to the hotel's own history as a literary hub, receiving notable guest like W.B Yeats and Michael Field (who, it should be noted was not actually a man, or indeed an individual full stop – he was the pen name of female poets Katherine Bradley and Edith Cooper).
Stepping into any of the rooms, you'll find a stylish wood-framed bed topped with an organic, handmade mattress topped with a goose & duck feather duvet that forms their centre. And surrounding those are flat screens, iPod docks, marble power showers, reclaimed '50s furnishings, and – more often than not – a beautiful copper bathtub, too.
THE SPA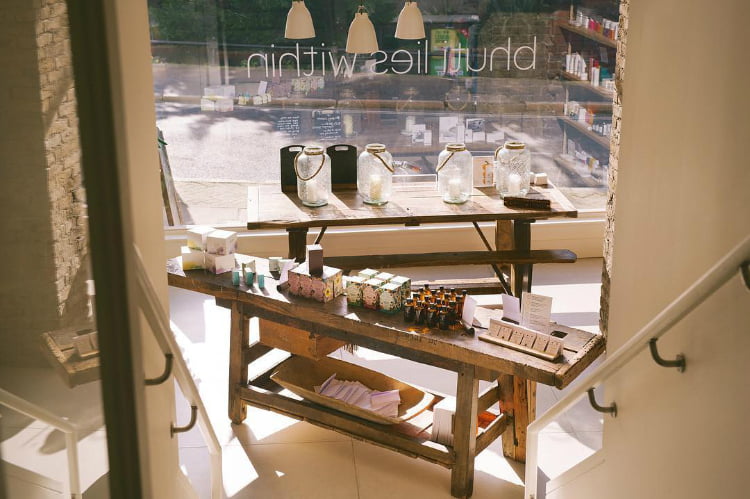 Stepping a few doors down from the hotel, you'll come to a small shopfront named Bhuti. This is the spa founded by Samantha Trinder, daughter to the Bingham's owner Ruth; a seemingly formidable 78 year old Kenyan woman who came across to the UK to train as a nurse back in the '60s, before eventually working her way into banking, then hospitality.
Walking into the place, you'll find it opening out into a huge, labyrinthine space containing an all-vegan cafe, a shop, a yoga studio, and several treatment rooms, where the staff are all trained in Swedish massage, acupressure, lymphatic and deep tissue massage, aromatherapy, and a lot more. There'll be hot stones, warm towels, and customised essential oils. And after one of their treatments?
You'll feel refurbished, too.
NOTE: The Bingham Riverhouse is open now. You can book a room or a table at their website right HERE (or a treatment at Bhuti right HERE).
The Bingham Riverhouse | 61-63 Petersham Rd, TW10 6UT
---
While you're in the area… swing by one of the best pubs in Richmond