We all wish we had a Borough Market kitchen.
You know, the kind stocked with a bounty of fruit and veg fresh off the farms; artisanal jams and spreads; freshly baked bread locally made cheeses… just without the bill as long as your arm.
Much easier is to visit this Borough Market Kitchen, a huge canteen at the heart of Borough Market, crammed with street food-style outfits making the most of the produce on sale all around it.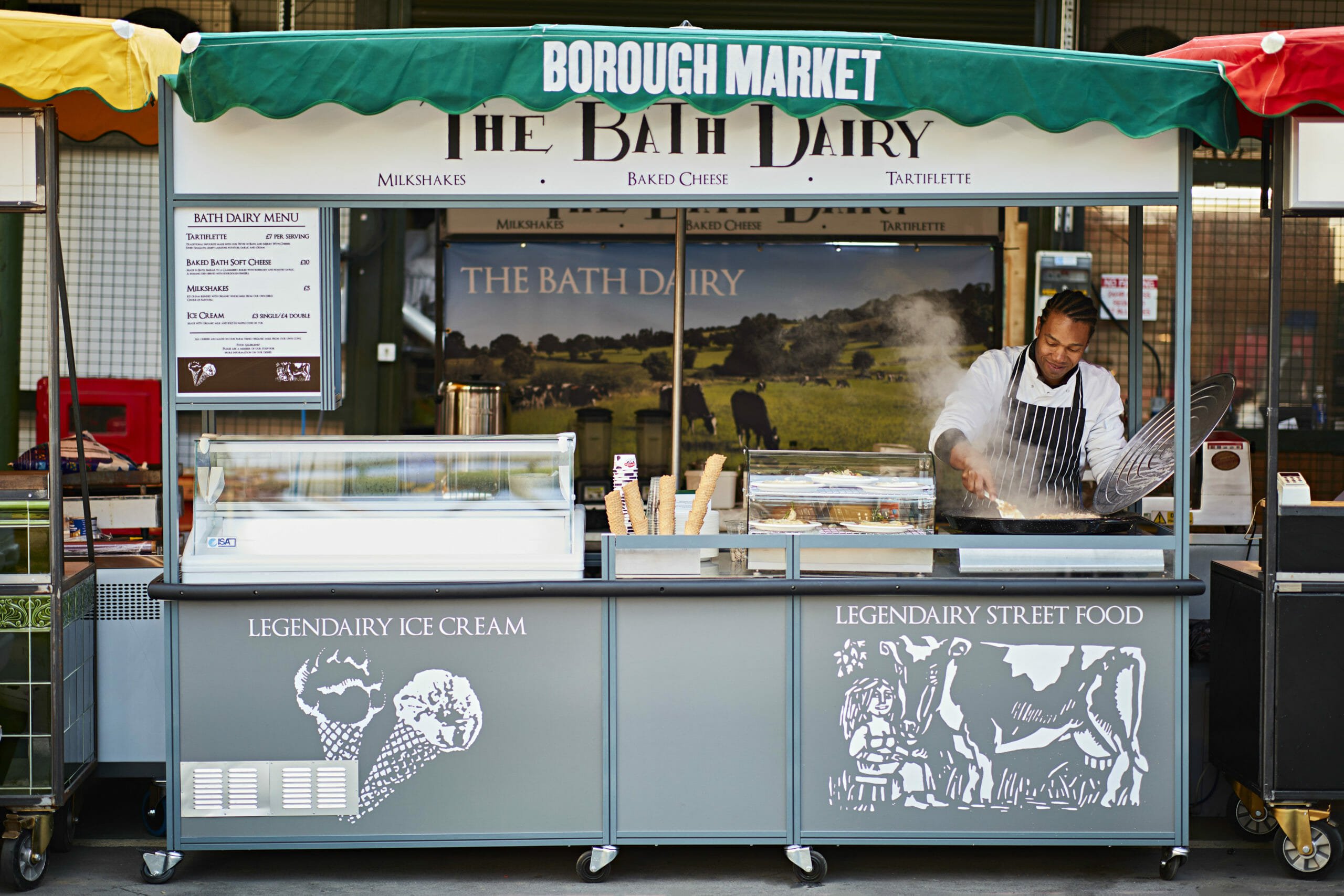 It's a big, semi open-air, covered space, set amongst the characteristic green iron girders of the market. Oversized bleacher seating and picnic tables are surrounded by over 20 different traders, whose stands (unusually for an organised market) have each retained their own independent feel.
Currently, they include market regulars La Tua Pasta, Applebees Fish and Horn OK Please, as well as a new pintxos bar from the market's cookery school, Mimo London; Nana Fanny's (watch where you put that apostrophe) and Rudie's Jerk Shack. Joining them is chef-of-the-moment Elizabeth Haigh, who's continuing her line of hit residencies with Mei Mei, a stand specialising in Hainanese chicken rice and Singaporean kopi (coffee brewed from beans roasted with sugar and margarine for a creamy, sugary hit).
And the best part? The Borough Market Kitchen has a blanket ban on single-use plastic.
So it won't just be you coming back for more.
NOTE: The Borough Market Kitchen is open Mon-Sat, 10am-5pm (6pm Fridays) – you can find out more HERE.
The Borough Market Kitchen | Borough Market, 8 Southwark Street, SE1 1TL
Last Updated: 28th November 2019 | Images: Steven Joyce
---
Like food halls? Check out KERB's Covent Garden canteen