In Catalonia, a campaner is a kind of bellringer, a town crier, a deliverer of important news.
So consider us to be your campaner about The Campaner.
It's just opened in Chelsea, and it's the first international outpost from Los Reyes del Mango, a restaurant group who run two of the best eateries in Barcelona – Terraza Martinez & Frankie Gallo Cha Cha Cha. If you happen to be in Barcelona in the near future, look them up. They're essentially restaurant royalty there.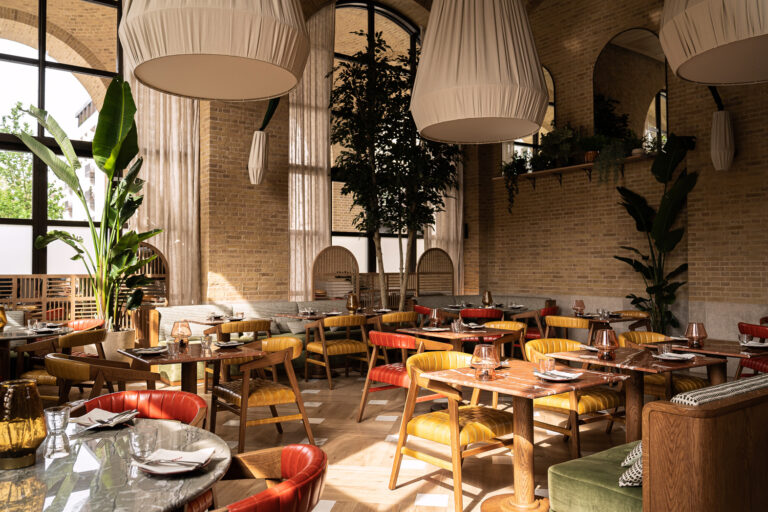 Here, they've settled into the fancy new Chelsea Barracks building. And good lord, is it an amazing building. Ignoring the freakishly large half-man, half-rabbit statue outside, you'll come into a cathedral-like interior, absolutely filled with soaring brick arches that reach up to the double-height vaulted ceiling, with colossal light fixtures that could easily fit a couple of people inside them dangling down. A couple of seating areas are separated by a long central island bar. And wrapping around the whole thing is a serene terrace gazing out onto the Grade II-listed Garrison Chapel next door, as well as its kitchen garden (and that rabbit statue).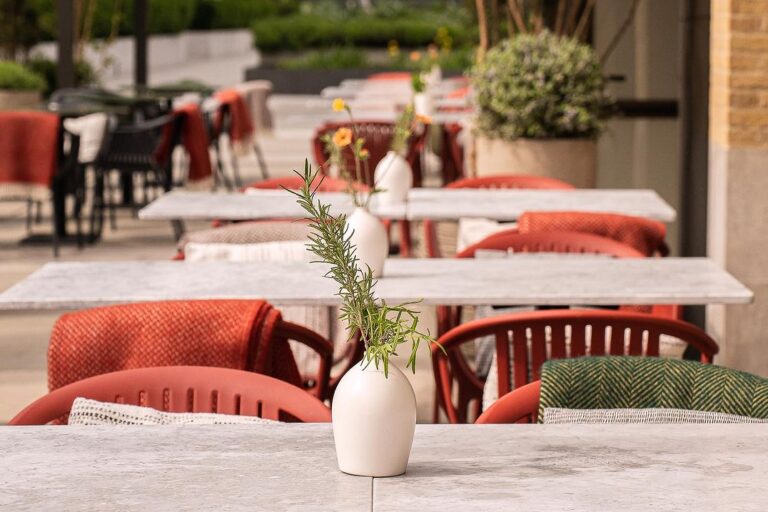 The menu leans understandably towards Catalan dishes without being too dogmatic about it. You can start with oysters, cured Spanish meats, or just some Neal's Yard cheeses, then move onto beef tartare sat on a huge bone marrow tray, or scallops with celeriac & caviar. Then, the main courses. You could spring for something from the Josper grill (anything from sirloin, to scampi, to a baby lettuce with hollandaise), or you could go with their wonderful paellas: the Catalan 'socarrat' comes with prawns & mussels, and the word refers to the glorious caramelised crust that forms in the bottom of the paella pan while cooking. You'll get to scrape it off yourself as you eat, and it's absolutely delicious.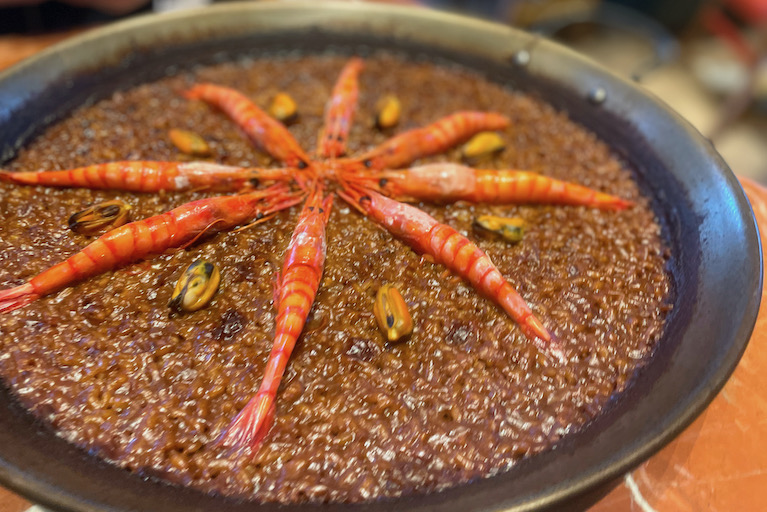 But the real showstopper? That would be the monkfish & lobster casserole. This is a dish from Terraza Martinzez, and it's become their signature there. It's served in two stages: first the lobster & monkfish come out with some potatoes, then the casserole is returned to the kitchen and the remaining sauce is mixed in with poached eggs, more potatoes, and fish fumet, to be returned to the table as the second course, served with fresh bread.
To drink, they have all manner of Spanish wines & cocktails (the pineapple mezcal margarita is lovely), and some refreshing Spanish beers too.
In short, it's worth shouting about.
NOTE: The Campaner is open now, Tuesday to Sunday. You can find out more, and book, right here.
The Campaner | Chelsea Barracks, 1 Garrison Square, SW1W 8BG
---
If you like the sound of this… it's not a stretch to imagine you might want to get to know the best Spanish restaurants in London.