The Common E2 | Bethnal Green Café
Some people think this place has always been a coffee shop…
But that's a Common misconception.
Once upon a time, it started life as an architecture firm. And the talented, hardworking folks there decided they wanted to have some good coffee in the office (understandably, since they're Aussie), so they bought themselves a fancy coffee machine. Then people walking past saw the machine, and wanted some of that fancy coffee too. And so one thing led to another, people were hired, tables and chairs were set up, and before they knew it, they had a fully fledged café in their midst.
And it turned out to be quite good.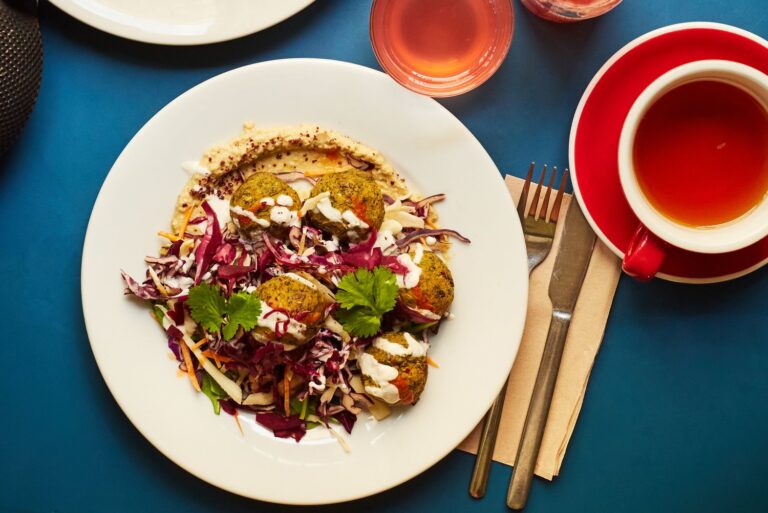 It's a cosy space, with all the hallmarks of an East London coffee joint – huge windows at the front and back, exposed brick, low-slung industrial lighting and a long, communal table stretching down its centre. Having organically grown out of their own workspace, it's as much a spot for propping up with your laptop for the day as nipping in for a morning coffee or meeting a friend.
The counter's stocked with an array of sandwiches, cakes and pastries for pit-stops throughout the day. But they also serve brunch dishes every day of the week, which start with various permutations of avocado, eggs, bacon and sourdough, and end with slow-cooked lamb with house pickles, hummus and flatbread; smoked bacon on home-made cornbread with chilli relish; and shakshuka with baked eggs, slow-cooked tomato ragù and labneh.
It's uncommonly good.
NOTE: The Common E2 is open weekdays 8am-4pm, and weekends 9.30am-4pm (no laptops at weekends). They don't take any bookings; just turn up – you can find out more on their website HERE.
The Common E2 | 53 Old Bethnal Green Road, E2 6QA
---
Love Aussie food? Check out the best brunches in London