The Ivy Market Grill | Brasserie Dining in Covent Garden
Planted on St. Martin's Lane is The Ivy, a theatreland institution where the loftiest stars of stage and screen, from Noel Coward to Brad Pitt, have come to dine for well over a century.
And given the number of Nudge readers who fall into this category – we know you're there, Dame Judi – and perhaps wish to dine without the interruptions of autograph-hunting fans, it behoves us to inform you that a smaller, more modest edition of the restaurant has opened in Covent Garden, by the name of The Ivy Market Grill.
And for the rest of us – well, it's also a lot more affordable, so there's that, too.
It's called The Ivy because it offers the same splendidly opulent dining experience as its forebear, combining mosaic tiled floors and emerald green banquette seating with a tin-topped bar for more casual post-theatre bites, and orange leather walls. Basically, there's a lot of leather.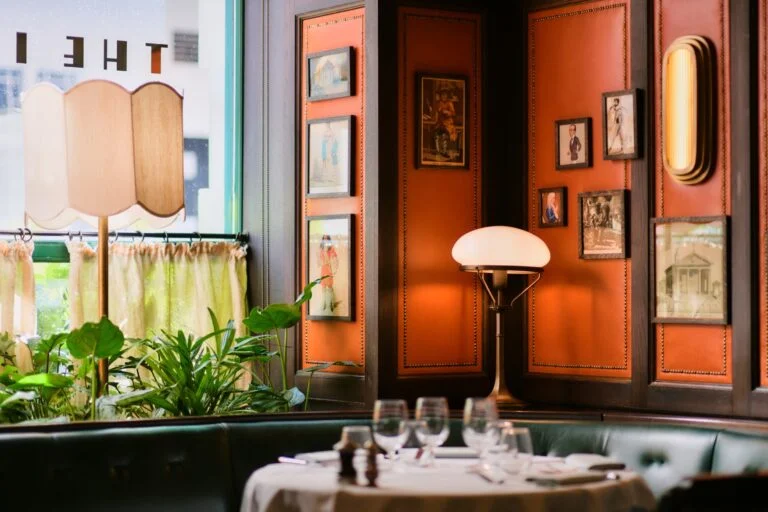 The Market refers to its location, planted conveniently on the pedestrianised Piazza overlooking Covent Garden Market – making it just as suitable an option whether you're zipping off to see something on stage at the Royal Opera House or the Theatre Royal, or have just been watching street performers on the cobbles for the past hour.
And the Grill part goes some way to introducing the menu from The Ivy's exec chef Sean Burbidge, which features flame-kissed dishes like the grilled veal sirloin with creamed spinach; flat iron chicken with a red wine sauce; and chargrilled halloumi with spiced fregola and crispy onions. Of course, it doesn't mention the weekend brunch, afternoon tea or modestly-priced pre-theatre set menu… which is why we have, just now.
That zinc-topped bar isn't just for checking your teeth in, either – the waistcoated barkeeps behind are shaking up all kinds of classic and signature cocktails here, including Coffee Negronis and the Candy Floss Fizz, combining fairy floss and prosecco with lychee and rose petal liqueur.
After which you won't have any teeth left to check.
NOTE: The Ivy Market Grill is open daily from breakfast through to dinner. You can find out more, and book a table, on their website HERE.
The Ivy Market Grill | 1 Henrietta Street, Covent Garden, WC2E 8PS 
---
Already been here? Then allow us to direct you to some more great restaurants in Covent Garden