Any heart is a laughing heart.
As long as you tell it jokes in the right vein.
But this particular Laughing Heart is a pretty special one. It's set on Hackney Road, named after a rather uplifting Charles Bukowski poem, and acts as a restaurant, wine bar, and off-licence. And in that order, here's what you can expect:
THE RESTAURANT
Faithfully conforming to the Hackney Cool Restaurant Bylaws, the place has bare brick walls, low-slung lighting, and wooden furniture, with a dash of originality in their centrepiece stainless steel wine chiller. But you're not here for the fittings, you're here for the menu, which changes at an alarming rate – though you'll always find it loaded with modern European small plates like scallop crudo; Dexter rib with Serragghia capers; Cornish mackerel with broth & pickles; or healthy slice of fig & fennel tart.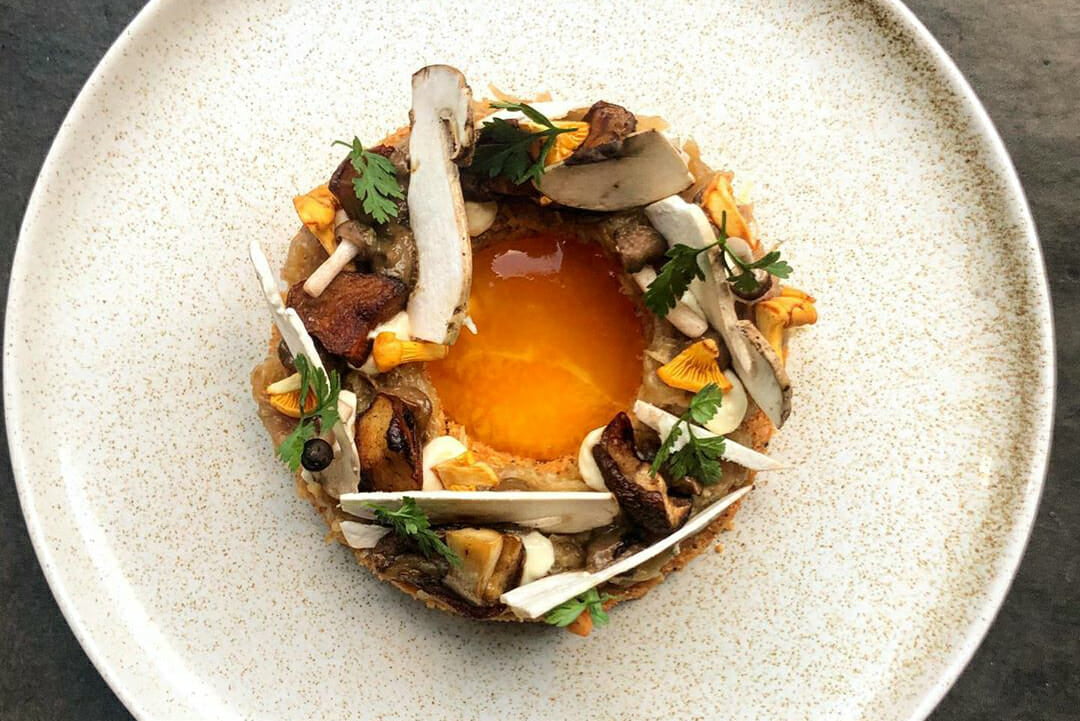 THE WINE BAR
Head upstairs, and you'll find yourself at a very well stocked wine bar, with enough depth to the list to satisfy even the most absurdly picky drinker (it's a dozen pages long, and packed with the now customary biodynamic, skin contact, organic bottles), as well as having a few easy, affordable picks up front to satisfy even the most absurdly non-picky drinker (it's even split up into red, white, pink, fizzy, and "sweet & oxidative").
THE OFF-LICENCE
Head back downstairs, and you'll find yourself in a wine shop. Because all of those wines at the wine bar are, of course, available to take away from the offie, which is open until 2am at the weekend – and the bottles go for considerably less than they do upstairs.
Just make sure you don't go home with an angry liver.
NOTE: The Laughing Heart is open Mon-Sat evenings until 2am. For more information, or to book a table, just head to their website right HERE.
The Laughing Heart | 277 Hackney Road, E2 8NA
---
Like wine bars? Then you absolutely need to go to Noble Rot…