The Laundry | All Day Dining in An Unusual Setting
Walton Lodge on Brixton's Coldharbour Lane traded for almost 120 years as a family-run laundry business.
It started out washing locals' clothes back in the 19th century. In its heyday, it pressed sheets for fancy London hotels and The Orient Express. But in 2014, with profits dwindling, it closed its doors for good – until five years later Melanie Brown decided to give the place a new lease of life as a restaurant.
And it scrubs up well.
The Laundry is the first solo venture for Brown, who – having been a chef at The Providores and a wine expert at The New Zealand Cellar in Pop Brixton – is combining her love of food and drink at a fully fledged resto for the first time.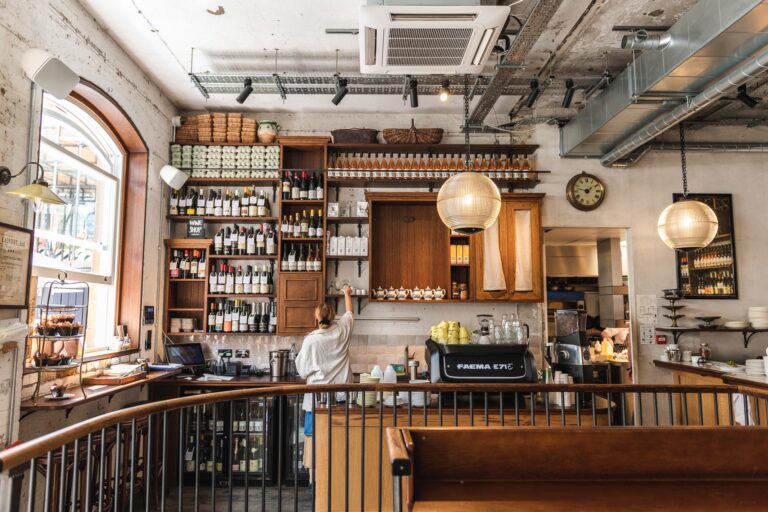 Set over two floors, upstairs feels very much like a wine bar. Tucked away to the right, you'll find a small horse-shoe of mint green banquette seating and a couple of tables and chairs, as well as brown leather stools propped up at one of two bars. They've kept the original brickwork, distressed with chipped green and brown plaster where they aren't lined with wine bottles.
Downstairs on the other hand is a much bigger, airier space, doubling as a private dining room. Otherwise – when the weather's right – they also boast a big outdoor courtyard, ideal for large glasses of rosé swilled in early afternoon sun.
The Laundry is open for breakfast, lunch, and dinner all week long, and Aussie Head Chef Sami Harvey has crafted a menu focused on using local, seasonal produce. This translates into the likes of a heritage summer tomato salad with yuzu vinaigrette, and rolled pork belly with XO sauce and smashed cucumber salad, capped off with warm chocolate cookie and a scoop of vanilla ice cream. Given the place's Antipodean roots, though, brunch is where The Laundry really cleans up: served every day, the menu includes sautéed mushrooms on sourdough with pecorino & cream cheese; a towering sausage brioche bap with Bloody Mary ketchup; moreish courgette & cheddar cornbread topped with tomato & black bean salsa; and, of course, toasted banana bread with honeycomb butter. And yes, there are breakfast cocktails to go with all that.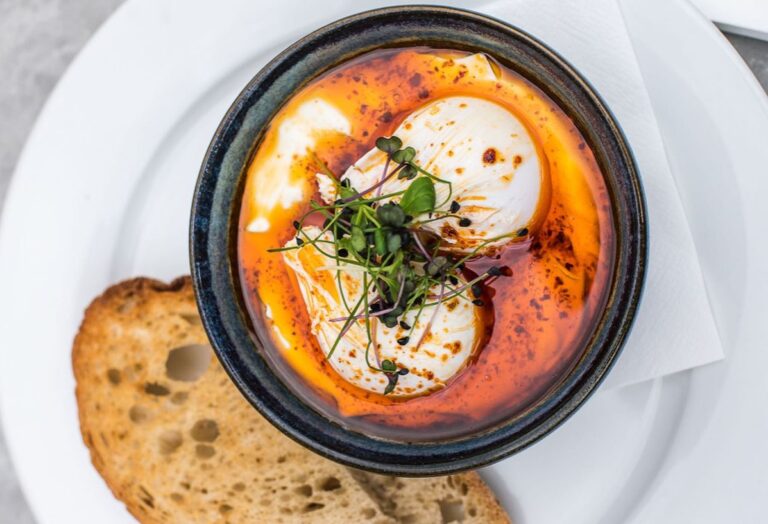 Later in the day, bellinis and Bloody Maries give way to a carefully curated, 50-strong list of both old and new world wines. The Laundry aims to give people the the opportunity to discover something new (whilst also keeping a couple of slightly better known options on the menu, in case you'd rather sip on something more familiar). The main event, however, is their private cellar collection: The Cleaner's Diary. It's an actual hand-written diary detailing a small selection of extremely fine wines, exclusively available to drink-in. We're talking mature bottles from some of the world's top wine estates, and not too expensive either.
You'll be hard pressed to find much better.
NOTE: The Laundry is open all week for breakfast, lunch, dinner and drinks – or just a cup of coffee (or bottle of wine) to take away. You can find out more, and book, HERE.
The Laundry | Walton's Lodge, 374 Coldharbour Lane, SW9 8PL
---
If you like the idea of The Laundry… you might like the idea of these other London wine bars too.