The Riding House Café | All-Day Dining in Fitzrovia
Opening a restaurant on a street full of former stables is no easy move.
You'll probably be faced with a lot of neigh-sayers.
But if anyone can do it, it's the personable duo behind Bermondsey Street's The Garrison (an intricately ornate gastropub, complete with deer heads on the walls, a cinema downstairs and waiters who wear lumberjack shirts and shorts). And the proof is in the pudding… and the starters… and the mains. Because combining globe-trotting dishes with an approachable, all-day setting at The Riding House Café has proved to be such a successful formula, it's spawned offshoots in the form of the Rail House Café in Victoria, and The Riding House Bloomsbury… in Bloomsbury.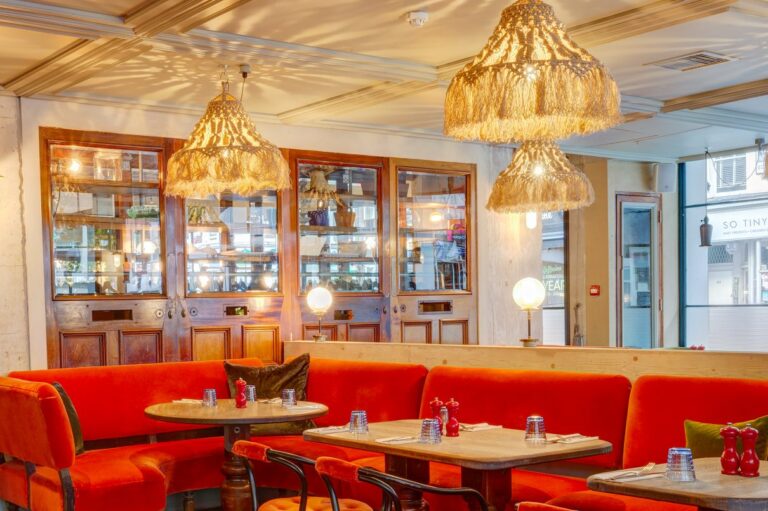 The location of this original Riding House Cafe – just off Oxford Street – is ideal. Slap bang in the centre of town, yet tucked down a relatively quiet side street, it's a welcome refuge whenever you feel like a smoked applewood cheeseburger and a 'Mango' cocktail made with illegal mezcal.
Which, let's face it, is often.
Behind expansive windows, it's a sleek, industrial dining room, with herringbone wood floors jostling alongside reclaimed cinema seating around long, communal tables. It's a large space that, having been split into three main areas, feels intimate at the same time.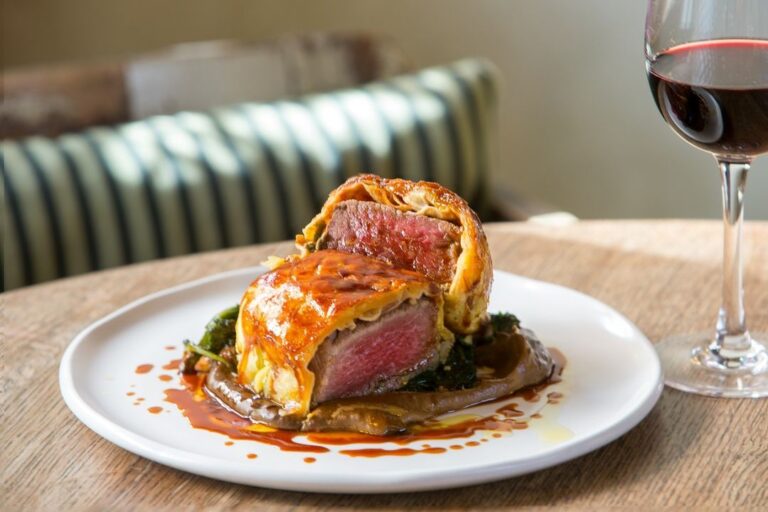 Most importantly, the menu at the Riding House Café is exciting. Organised mainly by the crockery it arrives in – bowls, skewers, plates and sides – it's not immediately clear how much you should be ordering of anything. But the good news is that whatever you go for, it'll be more than worth it. There's artichoke dip with flame-grilled sourdough; and chana dal with pickles and roti. There's panko-coated halloumi on a stick, and roast guinea fowl with parsnip purée. Riding House Café has decided to throw out the convention of sticking to one cuisine, in favour of making whatever's delicious instead. And at breakfast time, that includes malted deep dish pancakes with toasted marshmallows.
There's wines, beers and ciders by way of liquid refreshment – and the cocktails here are on the quirky side, with the likes of Lemon Tart (whisky, lemon curd and vanilla) and the Mandarin Sour (tequila, spiced vermouth, mandarin & egg white) on the menu.
After which, you might find yourself a little hoarse.
NOTE: The Riding House Cafe is open daily (no dinner service Sundays). You can find out more, or book a table right HERE.
The Riding House Cafe | 43-51 Great Titchfield Street, W1W 7PQ
---
Like this? Check out The Nudge's guide to the Best Restaurant In Every London Neighbourhood