Every disadvantage has its advantages.
And when ol' Johnny Pandemic came along and shut the doors on The Water House Project, it actually turned out to be a pretty decent opportunity to find a newer, bigger, better, and actually permanent space for the restaurant. Which is exactly what they did.
If this all sounds familiar, that's because it's been around for a few years now, slowly developing into what is now (hopefully) its final form. The Water House Project started out as a supper club back in 2015, and the 'project' part of the name refers to their experiment into "social fine dining". That is, the notion that you can have a first-class tasting menu experience in a highly sociable, casual setting. Crazy, we know.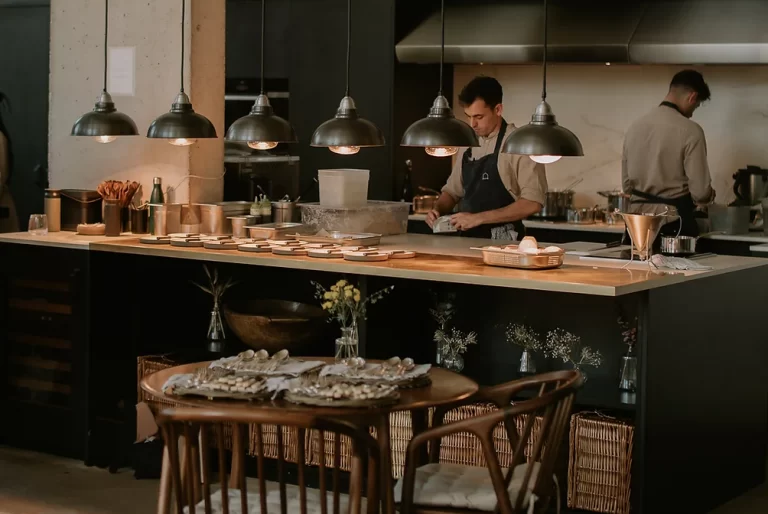 The 'Water House' part of the name comes from the man delivering both the food and the conviviality, one Gabriel Waterhouse –  a chef who fell out of the culinary talent tree and hit every branch on the way down. What he's created is a restaurant experience that feels like part dinner party, part culinary art show. How? Well, here's how your evening will go…
Everything will start with a little mingling over welcome drinks in the all-new, modernist Scandinavian-chic space. It's got double-height ceilings, and huge windows to flood it all with light. People will chat, and weave in and out of the "borderless" kitchen set up around the tables so as to remove all barriers between the chefs and the diners.
You'll then take up seats at either one of the two huge communal tables, or a more intimate two-person setup. Then, Gabriel will  introduce the menu, and start marshalling food as it comes off the stoves. The atmosphere is warm, inviting, and most importantly, fun.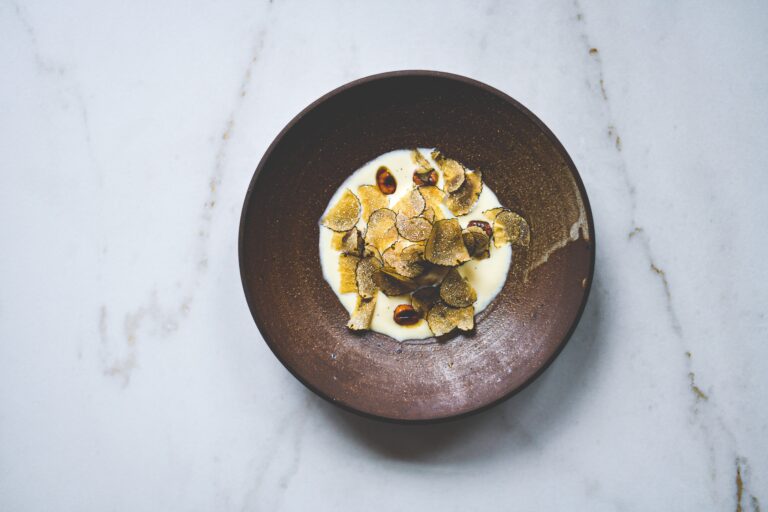 Of course, the real star of the show here is the food. The menu changes each month, but always has around 9 or 10 courses (wine-paired, and/or vegetarian friendly if you fancy), and you can expect dishes of the same extremely high calibre. A startlingly rich plate of girolles & chestnut mushrooms with elderberry vinaigrette and a morell consommé. A succulent cut of Herdwick lamb with black garlic and mint oil. A deeply satisfying Guanjana chocolate cremeaux with parsnip sorbet, chocolate soil, coffee and vodka. You get it.
Then, when the final plate has been subtly licked clean, you can enjoy a nightcap and chat to your fellow diners, or even Gabriel himself, who'll be doing a little mingling with guests himself.
NOTE: The Water House Project is open for dinner from Weds-Sat. Tickets cost £75 for 9 courses, plus £25 for wine pairings, plus an aperitif on arrival. You can get them, and see the full menu right HERE.
The Water House Project | 1 Corbridge Cres, E2 9DT
---
Enjoy a good tasting menu? Pidgin might take your fancy…